Missing Wolf Found and Returned to Chipley Preserve, Sheriff's Office Says
Tahané went missing when his enclosure was damaged during Hurricane Michael.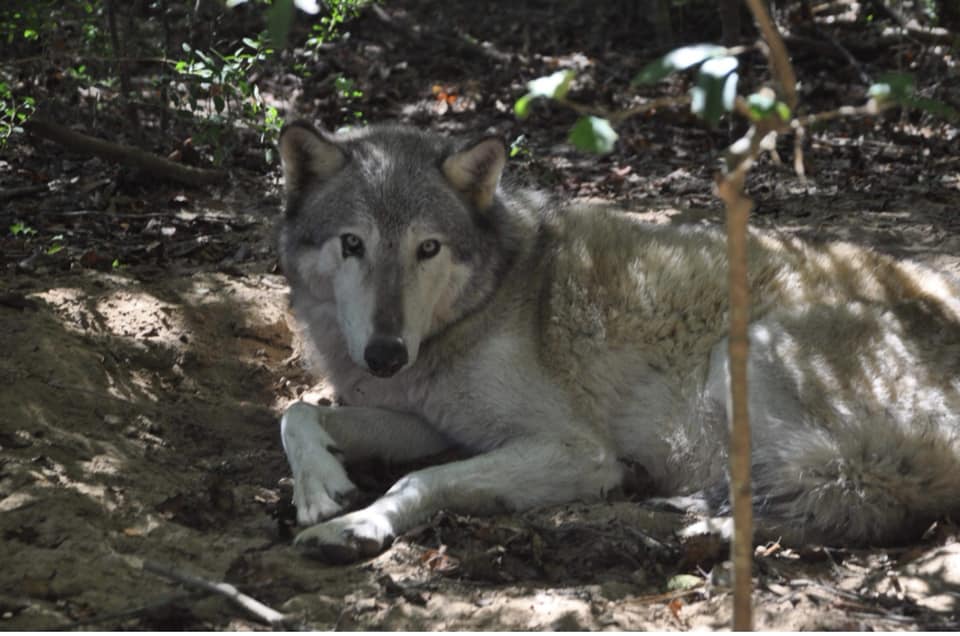 They found him.
The Washington County Sheriff's Office says it has located and returned a missing gray wolf, Tahané – who had escaped from his enclosure during Hurricane Michael — to the Secrest Wolf Preserve.
The sheriff's office says on its Facebook page that a deputy spotted Tahané on Friday night in the Ebro area, about 35 miles southwest of the wolf preserve in Chipley.
The deputy lost sight of the wolf but got assistance from a resident who later spotted him, the sheriff's office says.
"Once Tahané's owner arrived, the wolf came to her side immediately and the pair was safely reunited," the Facebook post says.
Seacrest Wolf Preserve reported on social media last week that Tahané escaped and fled into the woods about two weeks ago as Hurricane Michael pummeled the area. Seacrest offered a $800 reward for the wolf's return.
"He is NOT human aggressive or a threat to anyone," Seacrest wrote on its Facebook page. "Tahané has spent the last 16 years of his life as an ambassador in our educational programs and has been touched, held, and loved on by thousands of people."
Seacrest added in an appeal to residents: "DO NOT SHOOT HIM, PLEASE help us bring our baby home."
The Seacrest Wolf Preserve is a non-profit organization that says it's "dedicated to wolf and wildlife conservation through education."
The Washington County Sheriff's Office thanked the Florida Fish and Wildlife Conservation Commission and the Santa Rosa County Sheriff's Office for their assistance.
It also thanked the last residents to call in a sighting, Shelly and Anthony White.
"Without their quick thinking the outcome could have been very different," the Facebook post said.