Savour Trumpets an Entrepreneur's Taste and His Wife's Touch
You could describe the new downtown restaurant as 'eclectic chic'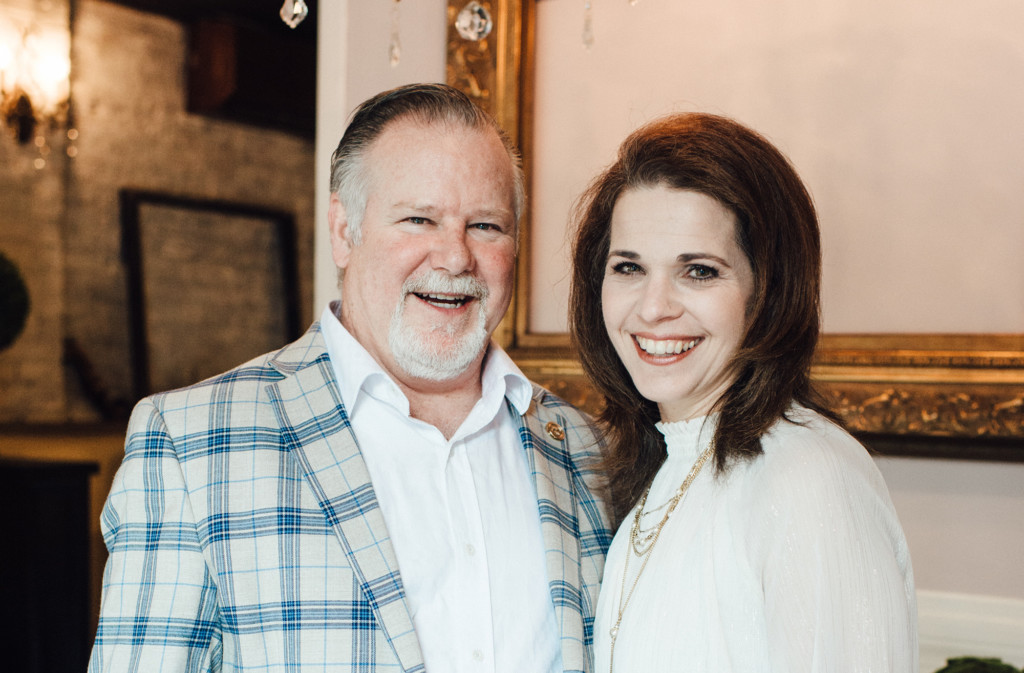 Before business began to heat up for the evening, Drew McLeod emerged from the kitchen of his new Tallahassee restaurant in a chef coat.
One patch on the white garment trumpeted the Florida Restaurant and Lodging Association Educational Foundation. On the left breast, his name appeared in cursive, followed by "DGC," all official looking and everything.
"I'm a certified Darn Good Cook," McLeod said with a laugh.
Though not a certified chef, he believes he's really cooking as owner of Savour, among the latest to join the Capital City's growing downtown upscale dining scene.
Savour opened late last year on East Park Avenue, in the building that Avenue Eat and Drink occupied for the better part of a decade. Online reviews remain strong.
"We've far exceeded what we thought we would do initially," McLeod said.
He'd done this before.
A serial entrepreneur who has lived in Tallahassee for 35 years, McLeod counts Paradise Grill & Bar — a popular Midtown destination for almost two decades — among his projects.
He was winding down an investment and a role as food and beverage partner at the DoubleTree by Hilton Tallahassee last fall when he says his wife, Kim, noticed that the former Avenue Eat and Drink building was available.
"She had an interest in remodeling and changing the décor," he said.
Out went all of the lightning, replaced with elaborate chandeliers in the bar. Seeking intimacy for diners, the owners also vertically extended a short wall in the middle of the restaurant so that it would create a dining room separate from the bar area.
The dining room walls feature faux-French windows on white brick. Other areas tout a style straight out of 19th century England, fulfilling the vision of Kim McLeod.
"Eclectic chic," her husband says. "Part French, part Victorian, maybe. It's just a style that she envisioned."
Kim McLeod says she wasn't aiming for any specific style as much as a setting.
"I wanted to create an ambiance of beauty, of elegance, yet one that would exude Southern warmth and charm," she says. "If I had to boil it all down to one concept, I wanted to make people feel welcome."
She said her husband asked her to come up with a name for the restaurant. She said she arrived at the name when she considered what she wanted the restaurant to be — a place where people slow down, savor a good meal and a good conversation and leave feeling better and more fulfilled than when they entered.
"My heart wants people to savor life," she says. "It's not just the food. It's not just the people. It's the package."
Hence "Savour," the British spelling of a word of French roots.
In need of an executive chef, Drew McLeod brought in Brian Knepper, formerly of Table 23, Cypress Restaurant and the Governor's Club. Shortly after graduation from Johnson & Wales University, Knepper worked at the historic Commander's Palace in New Orleans and kept his Cajun flair.
When he first met with McLeod, Knepper says, the restaurant owner handed him a list of menu ideas that he had gathered from feedback on social media.
"He said, 'I don't want you to be bored — I want you to have fun with this list and to put your Louisiana take on it and your Gulf Coast take on it,'" Knepper said.
Knepper said McLeod's interest in offering a Northeast-style lobster of sorts would become "lobster steamed bao buns," an appetizer featuring cold-water lobster, five-spice aioli, pickled vegetables and cilantro.
"Now it's just fun getting to play around," Knepper said.
McLeod often joins him — in his chef coat, of course.
"I always help out," he said. "Any restaurateur worth their salt ought to have some role in the kitchen. I mostly expedite here and there and work with Chef. But Chef is the chef."
Still, he knows his food. McLeod points to his certification as a foodservice management professional, or FMP, and his work over the years with master chefs.
In one case, he said, he told a chef from Germany that acquaintances had told him that he should call himself a chef. McLeod said he didn't feel comfortable doing that because he never earned a certification.
"But I said, I'm a darn good cook," McLeod said, recalling his conversation with the German chef.
That prompted the German chef to add "DGC" to McLeod's chef coat, which McLeod says allows him to say in any kitchen: "See? I'm a certified Darn Good Cook."
savour
Dinner Tuesday–Saturday | Opens at 5 p.m. Happy Hour 4­–6 p.m.
115 E. Park Ave. | (850) 765-6966