Sarah Cannon Research Institute
Helping match patients to clinical trials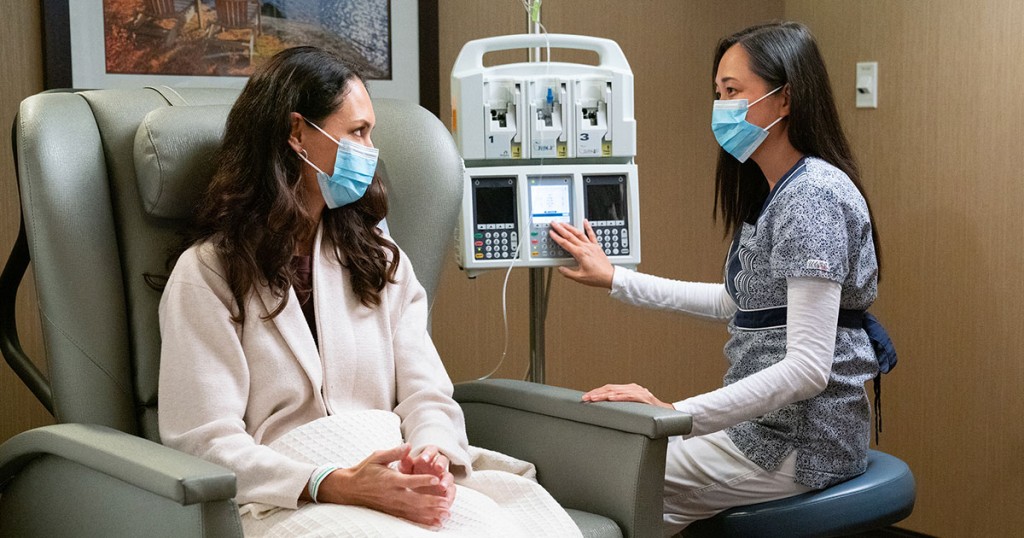 Why are clinical trials so important in cancer treatment? Because they give FCS doctors and patients access to the latest therapies and treatments and provide more options for those patients who qualify for a trial.
For more than 10 years, FCS team members have worked on hundreds of clinical trials with the Nashville-based Sarah Cannon Research Institute, a global leader in cancer research. More than two-thirds of the cancer therapies approved by the federal government over the past 10 years featured participation from Sarah Cannon and FCS.
It takes an average of five to 10 years to get a new drug approved or an existing drug approved for a new application. A lot of drugs don't even make it to patient trials, if lab analysis and animal studies don't indicate a reasonable chance of success. But the search continues.
"Sarah Cannon helps match Florida Cancer Specialists' patients to clinical trials being conducted by research sponsors and pharmaceutical companies," said Director of Clinical Research Bucky Jones-Lombard, RN, MSN, OCN, CCRP.
The lung cancer drug Opdivo was one of the most recent treatments approved, in part because of the efforts of Sarah Cannon and FCS. "Before that drug was approved, it wasn't available," explained Jones-Lombard. "But because we participated in the clinical trial, we were able to use it ahead of everyone else."
That strategy would have appealed to Sarah Cannon herself, who, after surviving breast cancer twice, became a passionate advocate for prevention, early detection and aggressive treatment of cancer. Named to honor her work, Sarah Cannon Research Institute was created 20 years ago as the global cancer institute of Hospital Corporation of America.
Today, the Sarah Cannon Fund supports the efforts and activities of PearlPoint, a direct services agency providing free cancer support and guidance to adults impacted by cancer anywhere in the United States. PearlPoint is named for Cannon's on-stage alter ego, iconic Grand Ole Opry star and country comedienne Minnie Pearl.