RV's Are Travelers Answer to The Pandemic
Many find freedom touring the backroads, coastlines and natural parks of our massive country in a recreational vehicle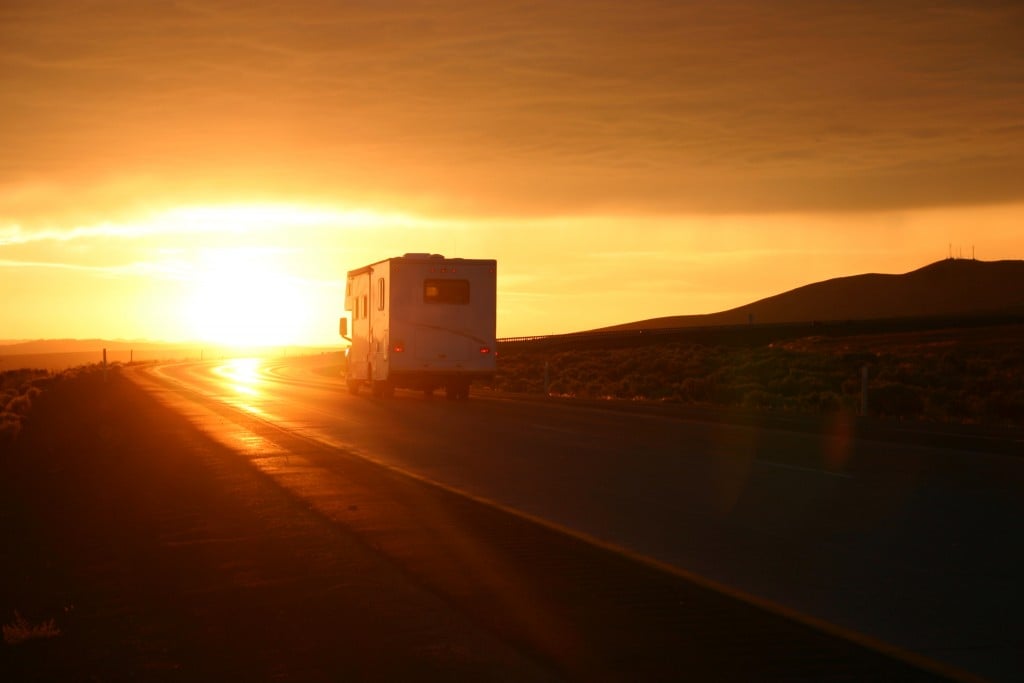 After last year's lockdowns, mandates, CDC guidelines and self-isolating, many long for a little time away from it all. A vacation. Fresh air. Sunshine. The wide-open road before you. No set schedule. No particular place to be at any particular time. No one's rules but your own.
Ahhh, freedom.
Over 40 million Americans, especially Floridians, find that freedom, touring the backroads, coastlines and natural parks of our massive country in a recreational vehicle (RV).
Following a year of severe travel restrictions due to a pandemic and traveler unease with hotels, cruise ships and airlines, this year is expected to be a record year for those in the RV business.
The Recreational Vehicle Industry Association (RVIA) sees North American RV sales surging 19.5 percent in 2021 with 507,200 units sold. That would be the industry's best year ever.
RVIA President Craig Kirby said that 2020 was the fourth-best year on record, surpassing 2019 by nearly five percent, despite the nearly two-month shutdown last spring.
And Florida ranks fourth in sales of RVs, behind Indiana, California, and Texas.
Who is buying all these RVs? Elderly couples, with little dogs? Well, yes, but it's not just them. Generation X and Baby Boomers are still the biggest segments of the industry, but Millennials make up approximately 38 percent of campers. The average RV owner in the U.S. is 48 years old, according to the RVIA.
Households in the 35-54 age demographic, with a yearly income of about $62,000, are the most likely to own an RV in the U.S., according to the association.
Erwin Jackson, the owner of three RV parks in the Panhandle, says his parks have been packed since the COVID-19 lockdowns were eased in Florida in May 2020.
"I think the popularity of RVing right now has a few main reasons. Baby Boomers are retiring and traveling. It really caught on, especially with people who like to travel with their pets. Then COVID hit."
RVs provided travelers with their own safe, personal mobile cocoons. It was a way to travel large distances while still social distancing.
RVs also allow families a way to go camping that is easier than traditional camping options — no tents or air mattresses. These families spend an average of four weeks each year using their RV in some way, according to RIVA. RVing is also over 60 percent cheaper than a traditional vacation at a hotel, bed and breakfast, or similar type of accommodation.
There are about 16,000 campgrounds and parking facilities throughout the country, both public and private, which support RV camping.
Florida is "one of the most popular RVing and camping destinations in the nation. It has beautiful beaches, lakes and rivers, unlimited recreational activities, fine dining restaurants, shops and attractions, professional and college sporting events, world-class fishing and amazing weather; but most importantly, Florida has hundreds of the best RV parks and campgrounds in the world," according to the Florida Association of RV Parks and Campgrounds.
Many of the best RV parks in Florida are right here in the Panhandle.
Florida Caverns State Park in Marianna is a breathtaking destination for RVers. The park's cave tours take folks underground to discover stalagmites, stalactites and other formations. The park offers hiking, biking, equestrian camping and kayaking on the Chipola River. There is also a nine-hole golf course.
One of Jackson's RV parks is also right down the road. Florida Caverns Resort at Merrit's Mill Pond has luxury and premium RV sites, many of which sit next to the water and offers kayaking, paddleboarding, canoeing, a pool, restaurant and more.
At the Gregory E. Moore RV Resort in Topsail Hill Preserve State Park in Santa Rosa Beach, a person can take a tram down to one of the most unique beaches in the state. Hiking trails lead to Morris and Campbell lakes, two rare coastal dune lakes, found only in a few places in the entire world.
Even closer to home is St. George Island, often ranked as one of the best beaches in the country.
For history buffs, Fort Pickens Campground in Pensacola and Anastasia State Park in St. Augustine can take you back in time. Both are close to the forts and other historic sites as well as the beautiful beaches and hiking trails.
For those wanting to wander a little further and go "wild," try Disney's Fort Wilderness Resort in Orlando, or even wilder, wake up to the roar of lions and the screeching of monkeys at Lion Country Safari KOA in Loxahatchee.
For a different kind of wild, escape to the very most southern part of Florida to Bahia Honda State Park on Big Pine Key in Key West.
With all these destinations, call well in advance to secure reservations, or you might find yourself camping in a Walmart parking lot. Lots of people do.