Rosanne Dunkelberger Reflects on Her 10 Years as Editor of Tallahassee
Life Goes On … and On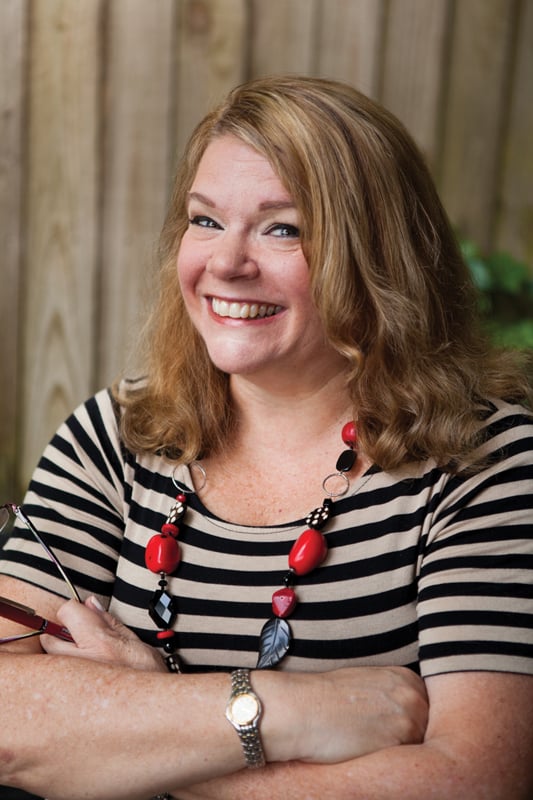 I joined the Rowland Publishing staff 11 years ago as an associate editor, but this issue marks my 10th anniversary as editor of Tallahassee Magazine. One of my early columns was about how I felt dropping my firstborn off at college. This year, he'll be getting a Ph.D. in physics from UCLA. My daughter was in middle school. Now she's married. Back then, my Rolodex was a precious commodity; it now gathers dust in my cabinet. If a contact person isn't already in my iPhone, I can just Google 'em.
Hotel Duval was the Radisson. Silver Slipper existed, and Paisley Cafe didn't. The city waterworks sat unused … Well, that hasn't changed, but with Cascades Park just down the block, it might finally get the reincarnation it deserves.
In 2005, TMAG had a website, but just barely. Today, we have a four-person staff dedicated to our "online presence." When I arrived, the magazine was growing, consistently running 200 to 225 pages and more. In 2015, the page count is similar, but only after recovering from a walloping during the recession years that saw advertising drop 40 percent.
Just for grins, I took a gander at "my" first issue from May/June 2005. The cover story was one I wrote about the popularity of Vera Bradley. That brand still is going strong, and I'm carrying a few purses and totes purchased during that era. A story on our KidSpeak page was all about deciphering the shorthand used by teens when they text — illustrated with a pre-flip, pre-keypad cellphone. Meanwhile, another story about Father's Day gifts included the "ultimate accessory" for men — a BlackBerry 7520 organizer. (In an issue around the same time, I wrote about "The Facebook," back when you had to have a dot-edu email address to even join.)
For whatever reason, I wrote several stories in that issue a decade ago and reread them before sitting down to write this column. I'm proud of the work I did for that magazine and the many stories I've been involved with since then. Some I wrote myself, others I conceived and then handed off to other talented writers — stories about the "new" Capitol and roadkill come to mind.
I've worked with many gifted staff members and freelance writers, and shepherded along more than 100 interns, many of them now successful professionals. I'm able to watch with pride from the sidelines of their careers, thanks to "The Facebook."
I sometimes wonder when I'll reach the bottom of the well, and Tallahassee will have no more stories to offer up to me. It's not likely to be anytime soon. There are so many people to interview, events to attend and stories to tell. Here's to the next decade!