Rosanne Cash Will Bring Her Songs and Sensibilities to 'Opening Nights' Stage
Her latest work is the product of experience and deep introspection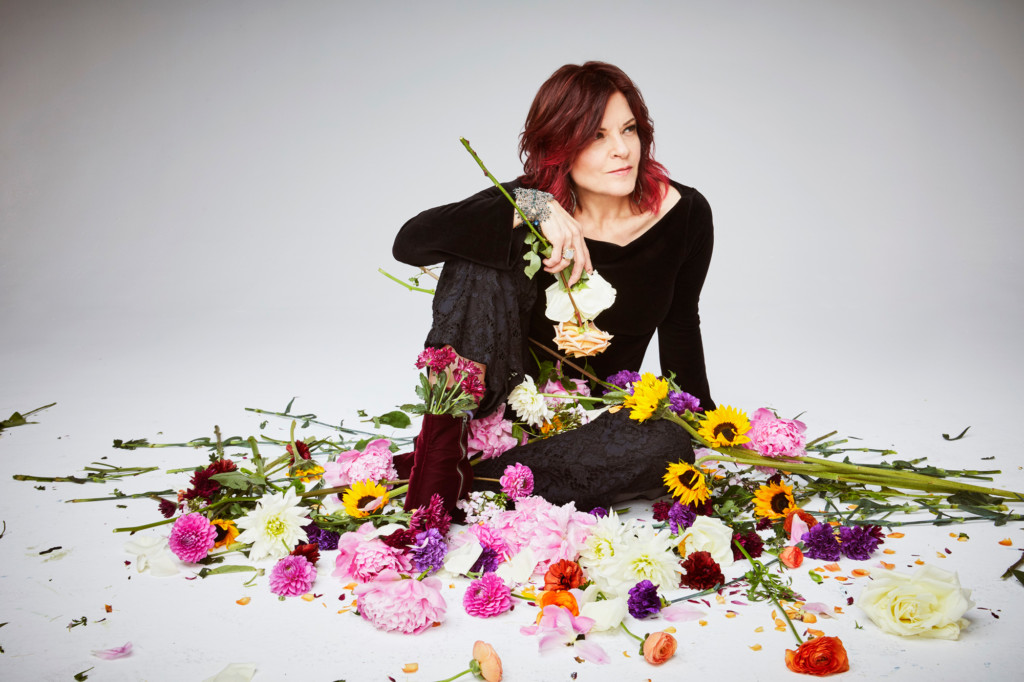 Whenever Rosanne Cash meets a smiling face on the street, is greeted by a warm hello or yields to a kind man's insistence that she go next in line, she is given slight pause.
"I remind myself that everybody has some loss or suffering at the center of his or her life and that deserves compassion," Cash said.
She is a woman who smiles back.
Cash's music is informed by her sensibilities — especially her empathy — and by her passion for the role the arts play in the lives of people.
Music, she said, "can't live next to hatred. Once you turn the temperature down on what divides us and are inspired to look inside yourself and reach out to your fellow man and woman, it will change the conversation."
Cash's conversation with herself has changed since she recorded the 2014 album, "The River & the Thread," which explored
her relationship as a longtime New Yorker with the South, which gave rise to her iconic father.
Her latest album, "She Remembers Everything," released last November, does not adhere to a theme. It is instead a soul-baring collection of songs that Cash felt compelled to write "even if nobody ever listened to them."
"I'm 40 years in and I have more experience to draw upon and more understanding," Cash said. "There is an urgency to write the songs I am writing today — the longing, loss, rage, madness, all of it. I am staring mortality right in the face."
Like all great poets, like Cohen and Dylan, Cash rattles listeners with jarring contrasts. "We owe everything to this rainbow of suffering," she sings in "Particle and Wave." The new album's title track unites "larceny and tenderness."
"The world isn't black and white and, if you mix it all up, somewhere in the middle is where it all happens," Cash said. "I don't know that people experience absolutely pure emotions. There isn't joy without an undercurrent of sadness. There isn't grief without an undercurrent of liberation. That's how we experience things."
In "The Only Thing Worth Fighting For," a song about a troubled relationship, Cash is left with "your love and my due diligence."
"When you hit a patch in a long relationship," Cash said, "and you think you are not going to make it, you have to stop blaming each other and pull back and see what's real and see what
your responsibility is and you have to carefully measure your words and let the hurt or the disappointment transform you, rather than put it on the other person to deal with.
"It requires diligence to be a person of integrity," Cash said, her comment fairly dripping with poignancy.
Cash said she will soon curtail her touring and focus on projects including producing a musical, but not before making an "Opening Nights" stop at the Ruby Diamond Concert Hall on April 27.
It will be her second trip to Tallahassee, where she once performed with Kris Kristofferson "many years ago," she said.
Cash said she always loves to come to Florida and frequently vacations near Seaside with her children. When she stops by the capital city, smile.
She is sure to smile back.
Want to catch Rosanne Cash in concert?
Her performance, which is sponsored by Jim B. Taylor, will be at the Ruby Diamond Concert Hall on Saturday, April 27 at 7:30 p.m.
For more performances visit openingnights.fsu.edu/events
Tickets to Rosanne Cash are priced at $25-$65; $12-$32 for students. To get yours, visit openingnights.fsu.edu or call (850) 645-6500.