Robyn Seniors of Chiles is a 2017 Tallahassee Top High School Senior
Q&A with Robyn Seniors of Lawton Chiles High School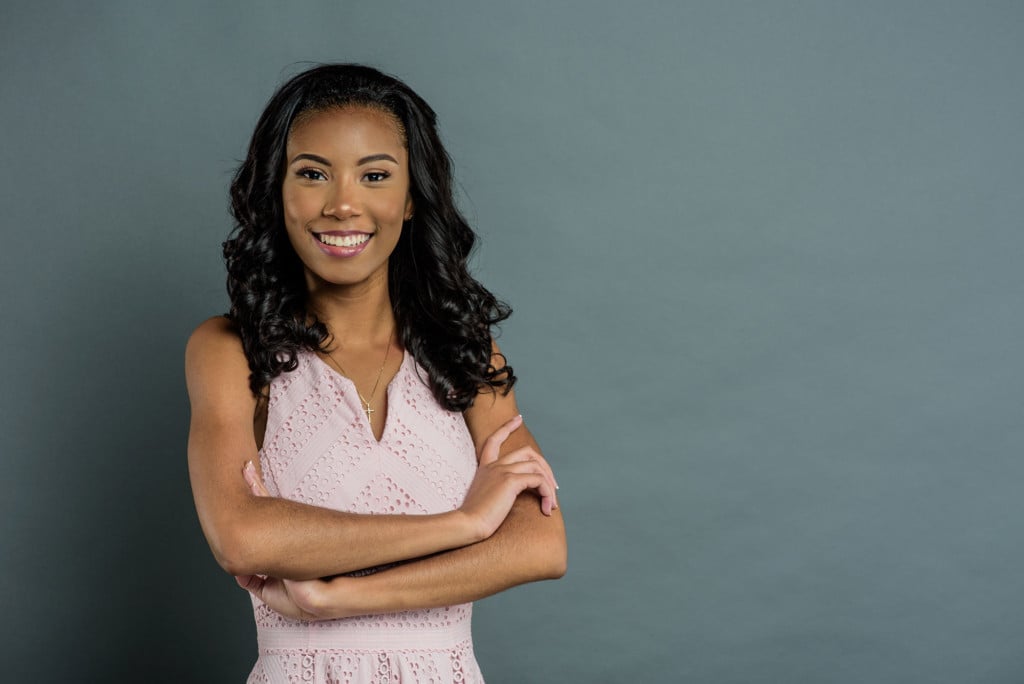 From 2013 to date, Robyn Seniors has acquired 22 awards, recognitions and memberships, including the 2013 Florida House of Representatives Page and Messenger Program Award, and the 2017 Change Maker Award presented by United Way of the Big Bend. Robyn was also class president her freshman, sophomore and junior years, as well as president of the student government association her senior year.
---
Tallahassee Magazine: Whom do you most admire, and why?
Robyn Seniors: I most admire my granny, Mrs. Mariah Whitehurst, who passed away a few years ago. I look up to her so much, because she never made excuses. She was only able to attend school until the fourth grade, but she did not let that hinder her from reaching her life goals. She worked hard every day to ensure her children would have a better life, and she accomplished that. When she passed away, she left her family multiple properties as inheritance. She worked for over four decades at Florida Agricultural and Mechanical University at the laundry, and prior to that she worked as a maid, making less than 20 cents an hour — but she never complained. She kept trudging along, even though the pay was so little and the job so tiring, because she was working to better her family. Even more so than her work ethic, I admire the attitude she had towards life. She was a no-nonsense, matter-of-fact person who took no sass from anyone. In other words, she was fearless. She never let anybody tell her she could not accomplish something. That's why, every day, I strive to be more and more fearless; because if my granny can take a fourth grade education and create generational wealth for her family, there is nothing stopping me from changing the world.
Tallahassee Magazine: What are your post-graduation plans?
Robyn Seniors: I plan to attend a four-year university, where I will study international relations and global affairs and minor in history and a foreign language. I then plan to further my education and become an international lawyer that brings justice to those who violate people's basic human rights throughout the world. I have already been accepted to Florida Agricultural and Mechanical University and have been awarded the Gore-Presidential Scholarship. I have also been accepted to Florida State University. Additionally, I was interviewed by Stanford and Yale, and I am waiting on admissions decisions from Stanford, Harvard and Yale.
Tallahassee Magazine: Where do you see yourself in 10 years?
Robyn Seniors: I see myself as an international lawyer that works closely with the United Nations to shine light on human rights violations that are occurring in varying countries. By identifying those who have committed international crimes, I hope to bring them to true justice in the courtroom. I also hope to be a voice for organizations that support the development of girls as leaders. There is a stigma, mainly here in the United States, that men are better leaders than women, and that opinion is, unfortunately, reflected in our national Congress. Being a female leader, I vehemently protest that idea and strongly believe women are equal to men in leadership capability. To change this idea in American culture, we must teach our young boys and girls that if they work for it, they can have an equal shot for every opportunity. In short, in 10 years, I see myself as a servant for the underserved and, most of all, a champion for girls who believe they can change the world — because they will.
---
This is one of nine interviews with 2017 graduates of Tallahassee high schools, each of whom displays stellar skills and a promising future.