Right Move Led to Bright Futures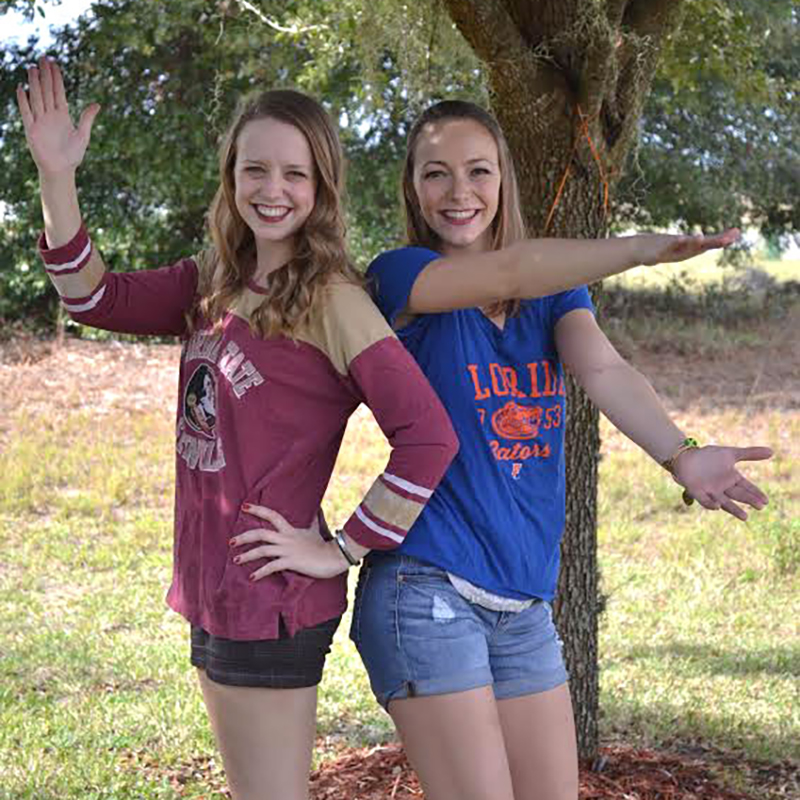 Advertisement
With their daughters in mind, Tara and Dale Rhone decided to leave Pennsylvania and move to Florida. Neither had a job when they arrived in the Leesburg area, but still they were confident they were in the right state. They knew that Florida offered affordable post-secondary educational opportunities that Pennsylvania did not.
Tara and Dale would find work as a teacher and an office manager, respectively, and provide daughters Marah and Morgan with an incentive to study hard in high school: Good grades would translate to scholarships. Both girls achieved their goal and were ​Bright Futures scholarship recipients.
Today, Morgan is a student in her sophomore year at the University of Florida and is studying nursing. Marah attended Florida State University and earned bachelor's degrees in human resources and management in just three years.
"Financial assistance from Bright Futures meant that I didn't have to work as many hours while I was in school and I was able to earn
my degrees more quickly," Marah said. Following graduation, she soon found work as a human resources director for a Tallahassee publishing company.
"At 22, I'm a year into my career and I am indebted to the scholarship program for that," Marah said. "My future is limitless."
Meanwhile, Tara and Dale's outlook on their decision to relocate to Florida is easily reduced to two words: "Good move."
flalottery.com/brightFutures
​