Report: FSU legendary football coach Bobby Bowden diagnosed with terminal disease
'I am at peace,' former coach says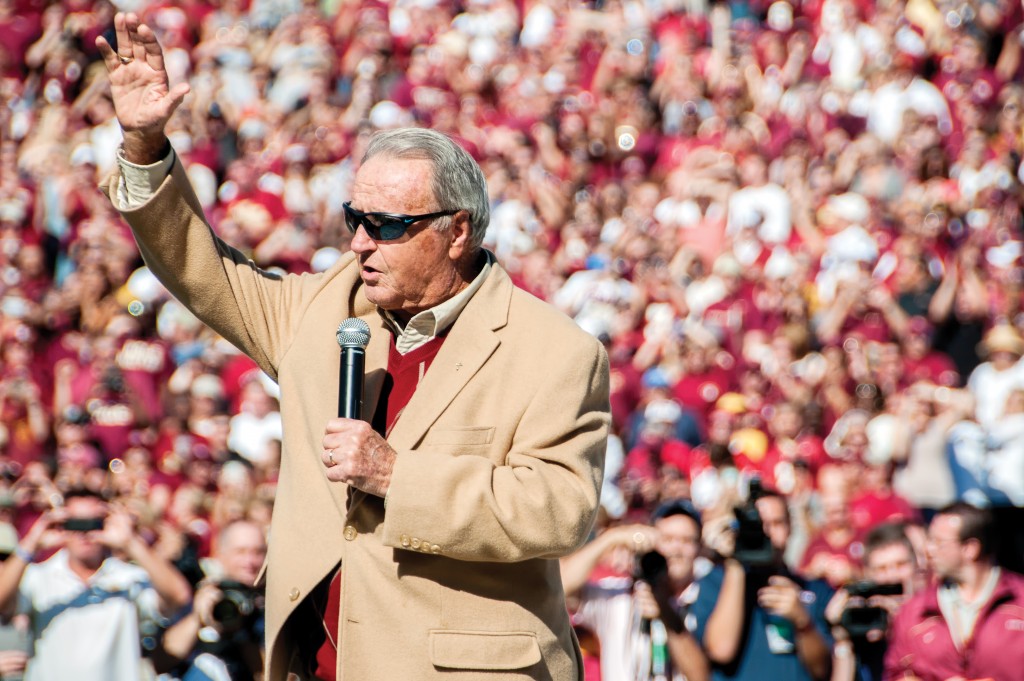 Former Florida State football coach Bobby Bowden has been diagnosed with a terminal medical condition, according to a report by The Tallahassee Democrat on Wednesday.
Bowden, 91, had a Hall of Fame career as coach of the Seminoles, resurrecting a program that had fallen on hard times and turning FSU into one of college football's elite programs, winning national championships in 1993 and 1999.
"I've always tried to serve God's purpose for my life, on and off the field, and I am prepared for what is to come. My wife Ann and our family have been life's greatest blessing," Bowden said in a statement to the Democrat.
"I am at peace."
The Bowden family has asked for privacy on the matter.
A native of Birmingham, Alabama, Bowden won 377 games during a legendary career that included stops at Howard (now Samford), West Virginia and FSU.
On Twitter, current FSU head coach Mike Norvell said, "Praying for Coach Bowden and his entire family! Incredible man who is loved by so many and the Nole Family is with him."
Click here to read Tallahassee Magazine's 2012 feature on Bobby Bowden.