Remembering the Older Kids
Homegrown Charity Makes Sure Teens Aren't Forgotten Amid the Holiday Hoopla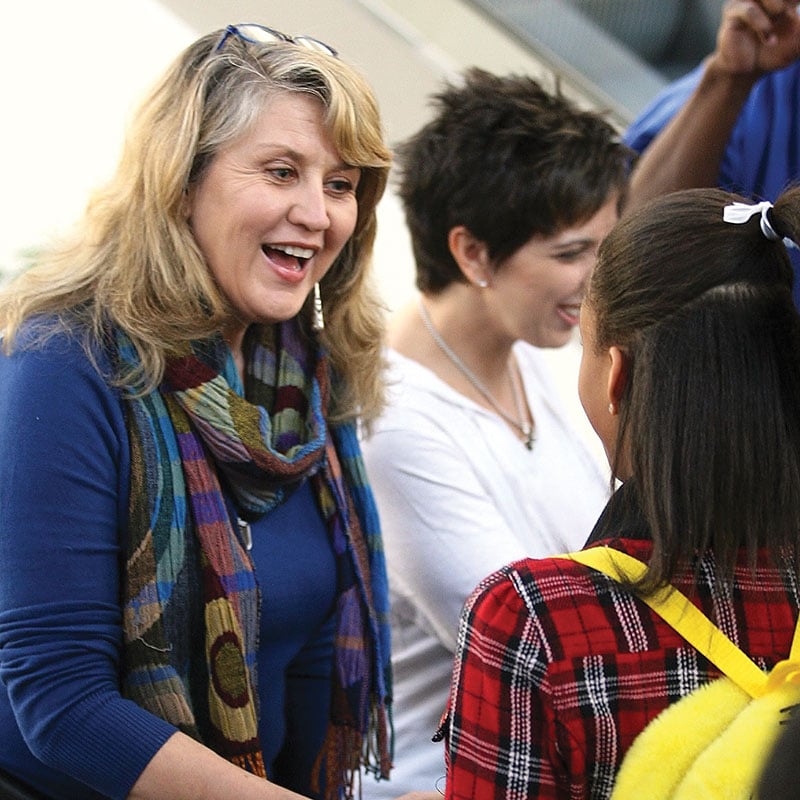 Gail Stansberry-Ziffer believes she, along with everybody else in this world, has a special gift.
"My gift is persuading people to give money," says the local public relations professional. "I don't mind asking for help for those who can't ask for themselves."
For 14 years now, Stansberry-Ziffer has used that talent to give a special present to those often left out of the holiday hullabaloo — impoverished teenagers — through her homegrown charity, Treats for Teens.
"Think about high school, about how awkward everything is," she says. "And now think about, you're poor, maybe you have a family member in prison, your mom and dad are working three jobs, or you live in public housing and you don't have transportation. And then think about the world we live in where everything's driven by brand names — and you can't have any of that."
Treats for Teens started in 1995 when Stansberry-Ziffer asked members of her Leadership Tallahassee Class 13 to, rather than exchanging gifts at a Christmas party, bring a present appropriate for a teenager. She ended up with 32 — basketballs, makeup kits, gift cards and the like — and dropped them off at the Christmas Connection. It grew over the next few years, but really took off when Tallahassee Democrat reporter Karen Olson heard about Stansberry-Ziffer's grassroots effort and wrote a story.
Today, Treats for Teens gives gift cards to about 300 needy teens in four area counties. All participate in not-for-profit programs such as Boys & Girls Clubs and Capital City Youth Services.
The effort has been refined over the years. Stansberry-Ziffer found it best to pool cash donations and now buys identical gift cards from Governor's Square mall for each teen. The result, she says, is actually a triple treat: The recipients get spending money, they are taken to the mall for a shopping trip ("A lot of these kids have never been to a mall because they don't have transportation," she says), and they are able to use some of the money to buy gifts for their loved ones.
When the groups come for their shopping trips, Stansberry-Ziffer is usually there to shake hands and have a word with the recipients. For starters, she shares her own story.
"I understand poverty," she says. "I grew up in a single-parent household and slept with my grandmother in the same bed until I was 8. I know what it was like to not have what other people had."
And then she gives them some advice: "I worked really hard, and some people believed in me and they encouraged me to get an education," she tells the teens. "You can do it. It's about making responsible choices like you're doing right now — but you have to keep doing it."
Treats for Teens has affiliated with the 501(c)(3) nonprofit organization Raising A Healthy Child, making contributions tax-deductible. And through the efforts of several friends who donated their services, Treats for Teens has a Web site (treatsforteens.org) and the ability to take donations online. All of the administrative work is donated, she says; all money given is used to buy gift cards.
This year, Stansberry-Ziffer hopes to raise $30,000 — enough to give each teen a $100 gift card. To donate, visit treatsforteens.org before Dec. 15.
"It's but for the grace of God I'm even here," she says. "You never know how you change a kid's life."