Release from Prison Presents New Challenges
Florida attorney and lobbyist Reggie Garcia has written two books that address this problem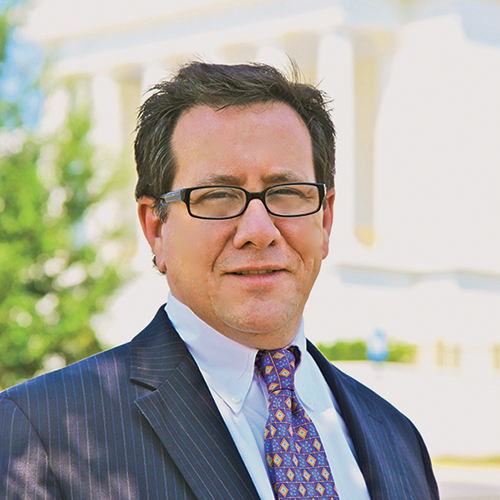 Of the approximately 1.5 million convicted felons in Florida, about 101,000 are housed in state prisons. Over the next 12 months, one-third of these individuals will be released. Some will obtain probation, but the majority will be expected to integrate immediately into society. Integration can be a challenge, however, since one consequence of being found guilty of a felony is the loss of civil rights, including the right to vote, serve on a jury, run for elected office and possess or use a firearm. Without these rights, felons may have difficulty becoming employed — a crucial aspect of integration into the larger society.
Tallahassee attorney and clemency expert Reggie Garcia writes authoritatively about hurdles faced by one-time inmates working to re-enter society.
Florida attorney and lobbyist Reggie Garcia has written two books that address this problem. The first, "How to Leave Prison Early: Florida Clemency, Parole and Work Release," was written for prison inmates and their supporters. The most recent book, "Second Chances: Florida Pardons, Restoration of Civil Rights, Gun Rights and More," maintains that target audience while also appealing to and informing the average Floridian. For, as Garcia writes, "Increasingly, convicted felons are our family members, neighbors, school friends, business owners, skilled workers, and former or current professionals of every race, gender, ethnicity, religion and socio-economic group. … We as citizens and taxpayers should help these felons get jobs and transition back to being law-abiding and self-sustaining citizens."
Such a transition is made possible through the executive power of "clemency," which Garcia defines in "Second Chances" as "an act of mercy absolving the individual upon whom it's bestowed from any part of the punishment that the law imposes."
Numerous examples of clemency are included in Garcia's new book, ranging from President Gerald Ford's "full, free and absolute pardon" of former President Richard Nixon to Garcia's first clemency case, which restored firearm authority to a Tampa man who lived with his family above his small business. Clemency allows a felon a chance at succeeding as a law-abiding and self-sustaining citizen, but it isn't necessarily an all-inclusive pardon. In "Second Chances," Garcia clearly defines each type of clemency and describes the steps that must be taken in order to receive clemency.
The book contains other practical assistance, including definitions of legal terms, excerpts from pertinent laws, and short biographies of government officials who are involved with clemency. The book is highly informative and organized to the point where it could serve as a college text, yet the language is suitable for every reader. Indeed, every Floridian would benefit from reading "Second Chances."
"All Florida employers, community leaders, elected officials, faith leaders and other taxpayers should do their part, no matter how large or small, to help an offender become a productive citizen," Garcia says.
---
While many persons released from prison succeed in readjusting successfully to society, others revert to criminal behavior. Bureau of Justice Statistics studies have found high rates of recidivism. One study tracked 404,638 prisoners in 30 states after their release from prison in 2005. The researchers found that within three years of release, about two-thirds (67.8 percent) of released prisoners were rearrested. Within five years of release, about three-quarters (76.6 percent) of released prisoners were rearrested.
---
About the Author
Reggie Garcia is a Tallahassee attorney and lobbyist with more than 20 years of experience presenting clemency cases. A Tampa native, Garcia graduated from the University of Florida College of Journalism and Communications as well as from the UF Levin College of Law. He was rated an AV Preeminent® attorney by the Martindale-Hubbell agency for both competency and ethics and has been described as an "expert in clemency and parole cases." Garcia is a frequent public speaker and has been interviewed on radio programs and on national, network and statewide television news programs. In addition to his two books, "How to Leave Prison Early: Florida Clemency, Parole and Work Release" and "Second Chances: Florida Pardons, Restoration of Civil Rights, Gun Rights and More," Garcia has also published articles in several magazines and newspapers. For more information, visit FloridaClemencyLawyer.com.