Refined Venue Sates Appetites for Asian
Midtown's Masa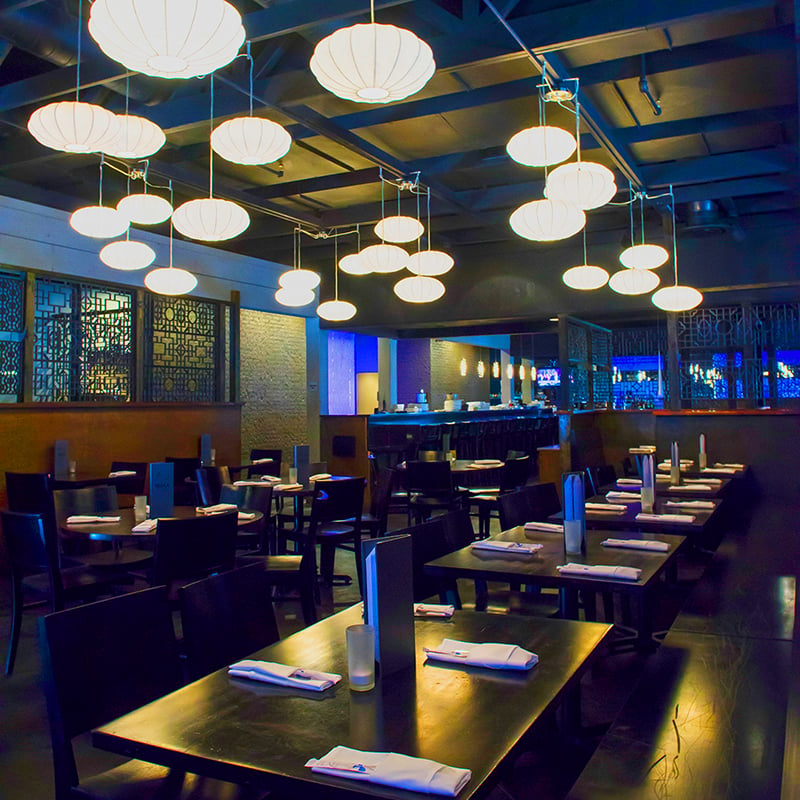 Masa, a regular Best of Tallahassee award winner, combines Asian cuisine, a welcoming ambience and impeccable service to consistently exceed customer expectations.
What began as a concept in the mind of local restaurateur Lucy Ho has blossomed into one of the Capital City's most favored Asian fusion restaurants. With menu options including Asparagus Beef Maki and Yellow Curry Lamb Chops, Masa has become a culinary cornerstone in Tallahassee.
Sarah Kuta, Masa's general manager, says the restaurant uniquely fills an expanding appetite.
"We offer Asian-fusion cuisine in a sophisticated atmosphere," she says. "Asian dishes, especially sushi, have been really popular in recent years and it's only getting more and more trendy."
Last year, Masa underwent a big move to a larger location due to its rapidly growing success.
"We had been talking about moving to a bigger location for a while," Kuta notes. "The new location kind of fell into our laps and we jumped at the opportunity. About 10 months was all it took for us to secure the property and get it up and running."
Why the move? Kuta says that parking at the old location was always an issue and getting a table on a Friday or Saturday evening was nearly impossible. The new venue, while still in Midtown, helped satisfy the need for more tables and more parking and, of course, the demand for more of Masa's delicious cuisine.
Masa's menu, representing a fusion of cultures, provides guests with a true smorgasbord of flavors. Thai, Chinese and Japanese elements are paired with Western ingredients such as bacon, black beans and even mango salsa to create new gustatory experiences.
"The owners came up with the menu at the original Masa, and since then we've added different dishes," Kuta says. "What's really different about our current location is the fact that we have a full liquor bar versus just beer and wine. We also have a happy hour menu which features both alcoholic beverages and food options."
Masa's food is its chief, but not its only, draw. The decor is sleek and sophisticated. Here is an environment free of dragons and signs of the zodiac. At Masa, elemental black pieces and soft purple lighting set a refined tone.
Kuta says Masa is now hosting more events than ever before. Its spacious layout appeals to a wide variety of guests looking for an elegant meet-up spot.
"One of the main draws of the new location is the different kinds of dining experiences that we are now able to offer," Kuta points out. "Guests can utilize our outside patio, dine in one of our spacious booths or even opt to eat right at the bar.
"We pride ourselves on our customer service. We train our staff to learn all the different dishes and also how to operate different areas of the restaurant. It's almost like learning a different language in a way."
Masa will continue to refine its approach consistent with its commitment to culinary excellence.
"I don't see Masa ever being unsuccessful as long as the people of Tallahassee are looking for high-quality sushi and Asian-inspired dishes," Kuta enthuses.