Reducing Our Footprint
Recycling helps when done properly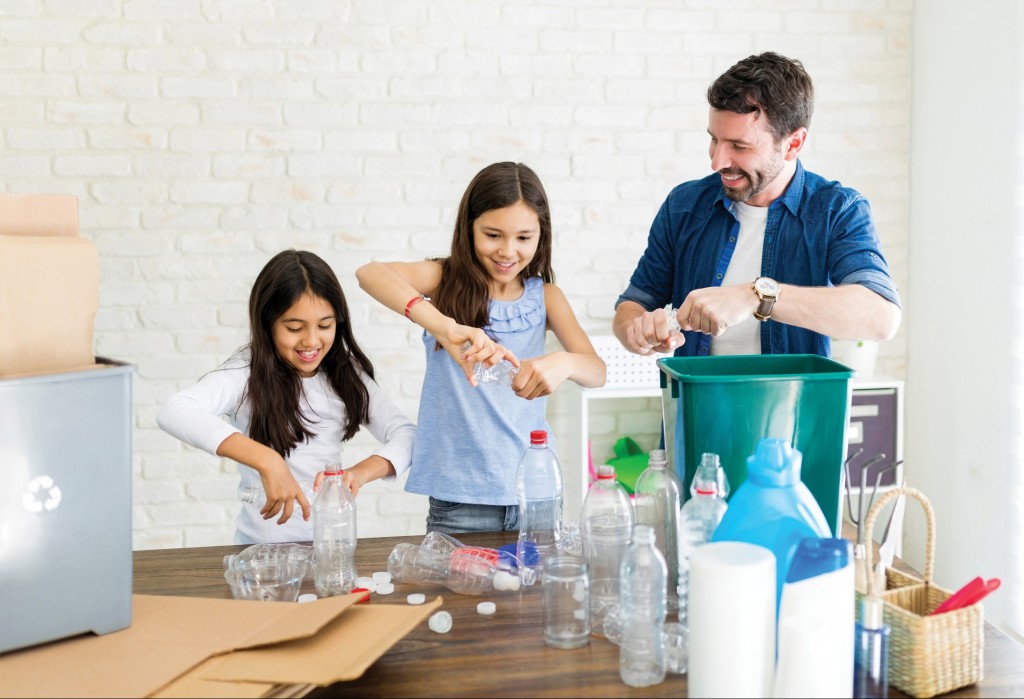 As global citizens, we should all be doing our part to minimize harmful impacts on the environment. That means being selective about the products we buy and taking care to properly dispose of them.
Not every item can be or should be recycled. Recycling the wrong way can be counterproductive. The best way to establish beneficial recycling habits is to begin by taking a look at the products already in your home.
"The most important steps that all citizens can take is to do an inventory of the most frequently used items in their recycling and trash bins, and identify some opportunities to reduce both," said Tessa Schreiner, sustainability manager at Leon County's Office of Sustainability.
Some examples: Avoid plastic straws, reduce your use of paper towels by switching to cloth, bring your own coffee cup to your local coffee shop (when pandemics don't prevent doing so) and purchase a reusable water bottle. 
Recycling can serve both to reduce the amount of garbage sent to landfills and provide materials for the manufacture of new products.
Before you recycle or throw items away, stop to consider if there are ways that you can reuse them. Repurpose clothing for
use as cleaning cloths or turn that leaky cooler into a garage storage bin.
Be mindful, there are numerous nonprofits that gladly accept unwanted furniture, electronics, clothing and more.
Toxic or hazardous items such as aerosol cans, paint, batteries, propane, electronics, lights and more should be kept out of the waste stream. They may be taken to the Leon County Household Hazardous Waste Center. Grocery stores often accept clean plastic bags and polystyrene containers.
Jim Davis, the administrator of the Capital Area Sustainability Compact, agrees that recycling begins at home. Make proper recycling a family activity, and reinforce good recycling behavior with your children. Then, you can extend recycling efforts to your workplace and events you attend and host.
Children, as well as adults, can set good recycling examples. With a little practice, recycling will become a good habit for young and old.
What to Put in the Bin
Do recycle …
Glass bottles and jars (without lids)

Aluminum and steel cans

Aluminum foil

Plastic bottles and jugs

Plastic tubs or containers

Cardboard (including pizza boxes with no food waste or grease on the box)

Newspaper and magazines

Office paper and junk mail

Paper towel and toilet paper rolls

Clean detergent, shampoo and cleaning bottles
Don't recycle …
Plastic bags (including trash bags, shopping bags, sandwich bags, bubble wrap or any plastic film)

Styrofoam

Paper towels, tissues or napkins

Chip bags

Medical syringes

Aerosol cans

Plastic straws, knives, forks or spoons

Lightbulbs, batteries or electronics

Clothes hangers

Holiday lights

Metal

Clothing or linens
Go online to find ways to repurpose items rather than tossing them. Also, retailers may collect items such as plastic bags and compact fluorescent lightbulbs (CFLs).