Recouping Your Reno?
Show Me The Money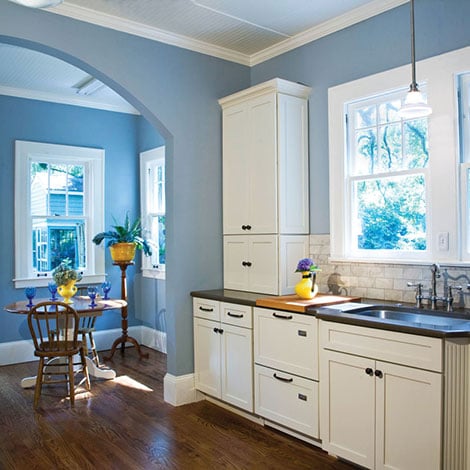 You hear it all the time — kitchens and bathrooms sell homes. But not all home renovations are created equally. If you're looking for a return on your investment, ask yourself one simple question: Does this renovation improve the quality of life at my residence, or is it merely for preference? If you can answer "yes" to the first half, than you might be on to something.
Smart home renovations take root in necessity. A drab, outdated kitchen can hinder not only creativity, but also food storage and meal preparation — a serious inconvenience potential buyers will take note of. Likewise, bathrooms that are left unaltered for decades are often met with a similar fate.
Scott Bentz, owner of Bentz Construction, said approximately 50 percent of his company's work consists of bathroom and kitchen remodels. According to Bentz, from a seller's prospective, the money is well spent.
"You get the best return on investment when remodeling your kitchen or bath," he explained. "That's where your money is best spent. The thing I think you really get out of it though is that it's going to help you sell your house faster."
In other words, just because you spend $50,000 on a new kitchen, doesn't necessarily mean you've added $50,000 to the value of your house — but it may keep the property from languishing too long in an unforgiving market.
Another wise renovation to consider is outdoor living space. Well-designed decks, patios and sunrooms remind buyers of the benefits of living in the Sunshine State. Pools, however, are sometimes viewed as unwanted maintenance to a fickle investor.
"People now want livable space outside," said Phil Summers of Summers Realty of Tallahassee. "That's part of your living area today. We live in Florida, so you can utilize and live in it for 10 months out of the year."