Recipes Through the Decades
Revisiting Food and Recipes From Magazines Past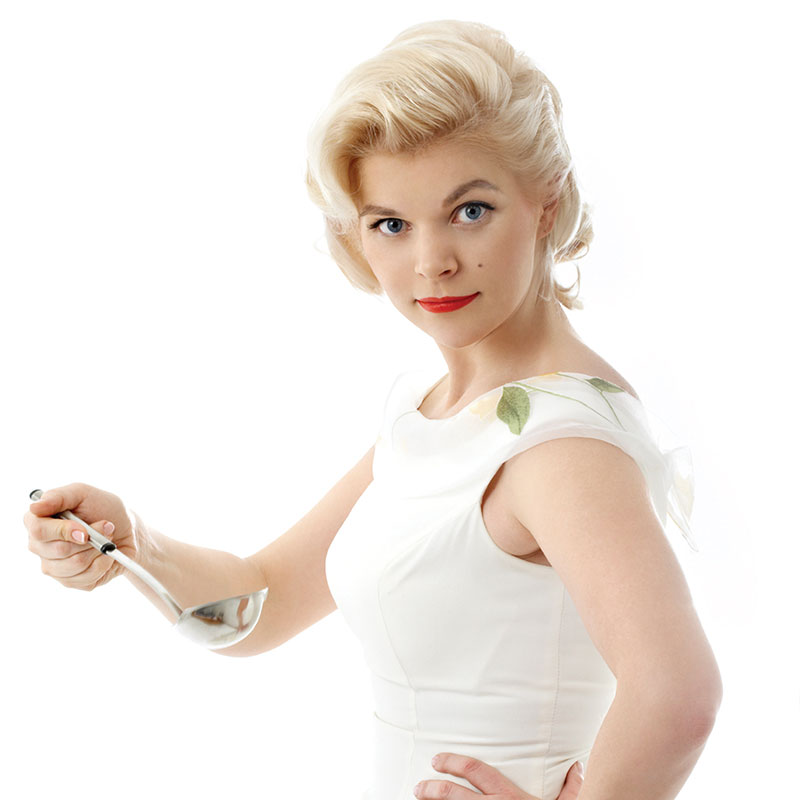 Food has been a staple of Tallahassee Magazine since its first year, with a fully illustrated story on wild game in the Fall 1979 issue. It came complete with photographs of fried squirrel, venison stew and plantation doves browned in oil as well as a recipe for smoked wild turkey, in which the only ingredients were the turkey and a pint of bacon grease. Obviously, healthy, low-calorie diets had not yet come into vogue.
Later recipes were tame by comparison, but longtime Tallahassee culinary icons like Nella Schomburger and Susan Turner wrote frequently about foods as simple as sandwiches or as complex as chocolate mousse tortes.
Schomburger, who has lived in Tallahassee for 50 years with her husband, Ron, has formed connections with virtually everyone in the local restaurant business who's been around for any length of time. She hired John Schrowang as a waiter when she ran Annella's, which was located in the long-gone Rheinauer's department store on Thomasville Road. Now, Schrowang is owner of the popular Red Elephant restaurant chain, which offers "Annella's Chicken Salad" as a tribute to Schomburger.
Art Smith, a Florida State University graduate whose excellent cooking skills landed him a job as Oprah Winfrey's personal chef, also at one time worked for Schomburger. When she was in charge of the kitchen at the Governor's Mansion during Gov. Bob Graham's tenure, she hired him on as a chef.
"He's my claim to fame," she says with a laugh. "He called me the other day and told me he's doing the Easter Egg Roll at the White House. Isn't that nice?" Smith has also written three cookbooks (one of them a New York Times bestseller and winner of the coveted James Beard award) and is the co-owner of a restaurant that brings a taste of the South to Chicago.
Smith also worked as a chef at Food Glorious Food, which Turner started in 1982. Having grown up in a "food-oriented" family, Turner remembers planning all the meals for her sorority house at the University of Florida. Later, she started a catering business, Movable Feasts, and early on in Tallahassee Magazine's history, she served for about five years as the food editor.
"Part of the fun of doing the magazine was styling the shoots," she recalls. "It was hard, it was a lot of work, but it was a lot of fun, pulling the props together and making the food look good."
She would borrow china, silverware and linens for the shoots from Moon's Jewelry, at the time Tallahassee's premier jewelry and fine china store.
These days, Turner remains a partner at Food Glorious Food and continues to do some baking for the restaurant. Her recipes have appeared in publications like Gourmet and The New York Times and she is currently working on a recipe book of Food Glorious Food dishes served through the years.
She is grateful for her husband's support through all of her cooking endeavors.
"Whatever I would make, he would say, 'That was fabulous,' no matter how bad it was," she says. "So that encouraged me, too. That gives you a lot of freedom, and you're not afraid to experiment."
In this 30th anniversary issue, we'd like to take you on a journey back through time to see what's been cooking throughout the years. We've been culling recipes from back issues of the magazine and have discovered a few choice selections to share.
Here's to good, old-fashioned home cooking, and the fabulous men and women who've soothed our souls and tamed our troubles with a hearty meal that hit the spot.