Ravages of War
A novel, 'Perfume River,' recounts Vietnam Era and its effects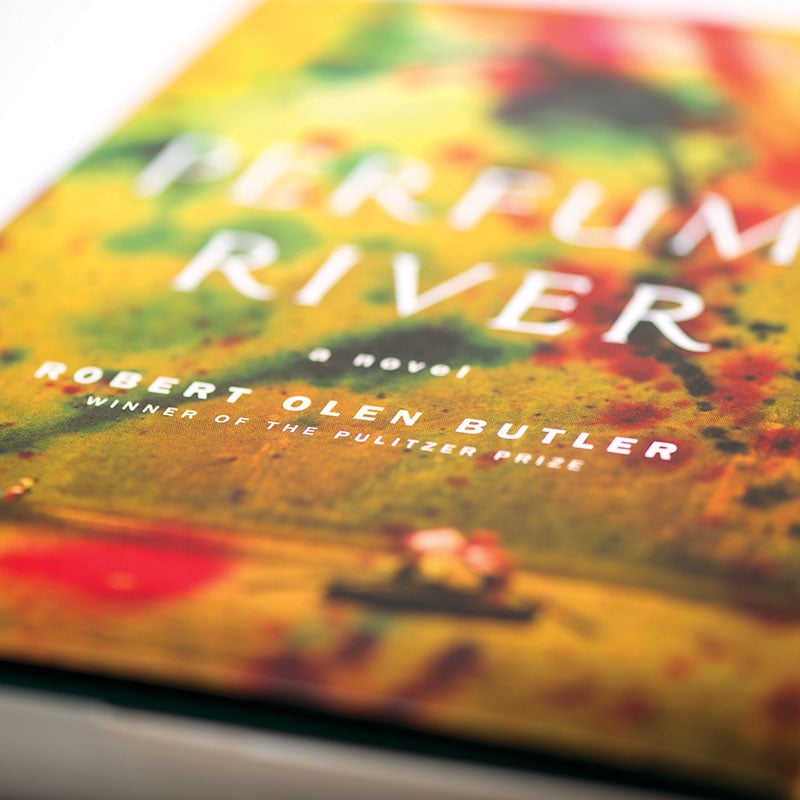 After a successful foray into the realm of historical thrillers, Pulitzer Prize-winning author Robert Olen Butler has turned his pen once more to literary fiction. Butler's most recent novel, "Perfume River" (Atlantic Monthly Press, 2016), examines the effects of war on a Tallahassee family and on a homeless man of their acquaintance. 
It has been 47 years since the North Vietnamese and Viet Cong Tet offensive of 1968, but memories of the Vietnam War still haunt veteran soldier-turned-history-professor Robert Quinlan. Orchestral music, played on the car radio, reminds him of the time he listened to Beethoven through a headset as he flew over the Rocky Mountains to Travis Air Force Base for basic training. The sight of the shadowed live oak in his backyard recalls an endless night in Hue when he hid inside a banyan tree, while AK-47s, M60s and M16s spat shells all around him. The scent of coffee lands him in the hills of Dak To, where a pretty girl leaned on her coffee rake and watched him pass by in a Jeep.
Robert's wartime memories come to him unbidden, but he has always been able to send them away again … until he meets Bob, a homeless man whom he initially mistakes for a fellow Vietnam veteran. Bob, in his turn, suffers from mental delusions that he has been able to keep at bay … until he meets Robert, whom he believes is a friend of his abusive, veteran father. 
The happenstance meeting of these two men, who share a name and are forced to deal with the aftereffects of war on a daily basis, serves as a catalyst for their respective character transformations. While Robert attempts to make amends with his estranged, pacifist brother and their dying father (a World War II hero whose approval Robert has long sought), Bob seeks to put an end to the mental anguish he has dealt with for so long.
The themes of "Perfume River" are quite heavy, but Butler's prose is light, effortless and evocative. He describes the Perfume River as possessing "a ravishing sweetness possible only on the cusp of rottenness." He also moves seamlessly between the past and the present, between the thoughts of one character and the next. And he captures long-time relationships — in particular, the threat of the reliable and the comfortable becoming the predictable and the mundane — perfectly.
Through deft storytelling, Butler tackles the subject of war and its lasting repercussions on soldiers, their loved ones and society as a whole. Because of its weighty themes, mature content and frequent use of coarse language, this book is best suited to adult audiences.
---
Robert Olen Butler has written 16 novels, including the Christopher Marlowe Cobb series and the Pulitzer Prize-winning "A Good Scent from a Strange Mountain." Butler is also the recipient of two National Magazine Awards in Fiction and of the 2015 F. Scott Fitzgerald Award for Outstanding Achievement in American Literature. He resides in Tallahassee and teaches creative writing at Florida State University.