Railroad Square Has Many Options For a Unique Look
From faux fur to football season we've rounded up all the best gifts, treats and deals you can pick up in the district.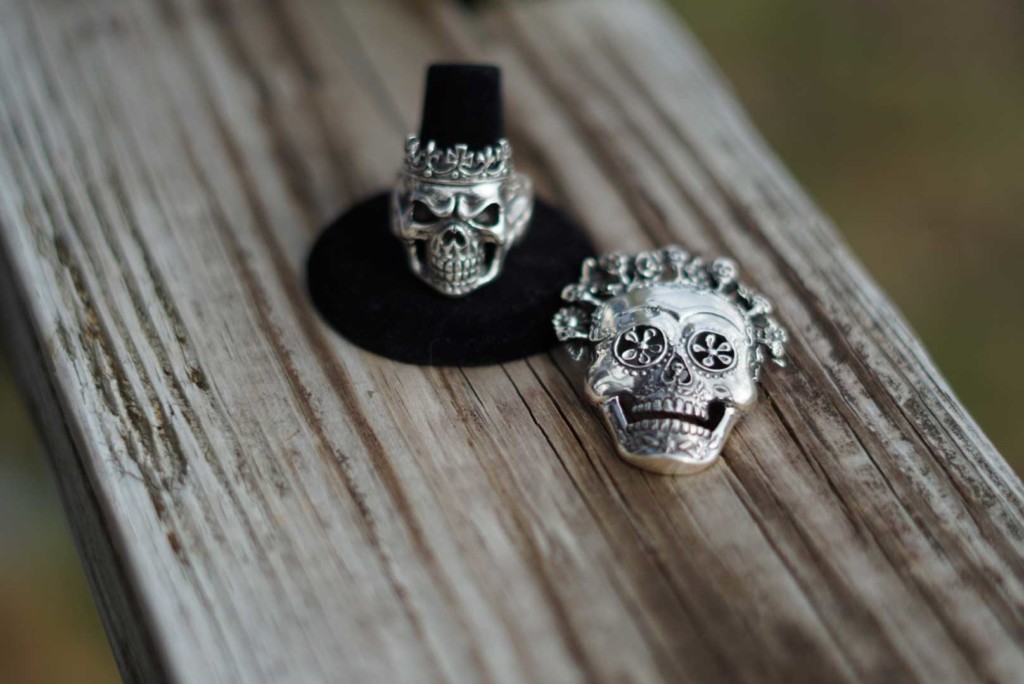 The local artists, artisans and curators at Railroad Square supply a kaleidoscope of handmade products from ceramics and jewelry to weavings and metalworks.
What's the Buzz
Get your sterling on with tons of sterling silver jewelry at The Bee's Knees jewelry retail in Railroad Square Art Park. The shop features lots of blue and turquoise beauties, with some geared for students who want to show off their school pride. Shop a selection of silver arrows and turquoise tomahawks, garnet and gold beading, and hand-painted canvases for Seminole fans. The shop also features many buggy items — think spider, beetle and scorpion designs — for those who find their calling close to nature and a little edgy.
Pottery with Personality
Stay on trend for football season with handmade and decorated football-themed ceramics from Julie Guyot Studio in Railroad Square Art Park. All the crafts and pottery are locally sourced and promote artists in this region. Whether you want a chip dip bowl for the game party or a platter for the morning after, the studio has all your football day dishware needs covered. In addition, gifts for the hosts of the party go a long way toward saying "touchdown!" with other seasonal ceramics catered toward the holidays.
Flowers in Fall
For those looking ahead to spring while leaping into the new season, Narcissus has you covered with florals and faux fur, both in soft rose and lavender hues mixed with navy and black. For edginess, grommets and studs on denim, sweaters and evening wear offer a way to spice up an outfit. When looking for something a bit lighter, look cool but not chilly in fur and feathers that embellish accessories and footwear.
Galloping into Autumn
The Pony Express Tack Shop promotes fall and winter equestrian fashion with a show in October of new riding apparel. In addition, the newly released One K Riding Helmet with a One K Avance wide brim will hit the market for serious equestrians in the family. Fall fashion will feature new colors, accents and multiple sizes to help equestrians and their fans stay warm when the weather turns brisk.