Bill Kelly on Acting With Dwayne 'The Rock' Johnson in HBO's 'Ballers'
Bill Kelly: Act II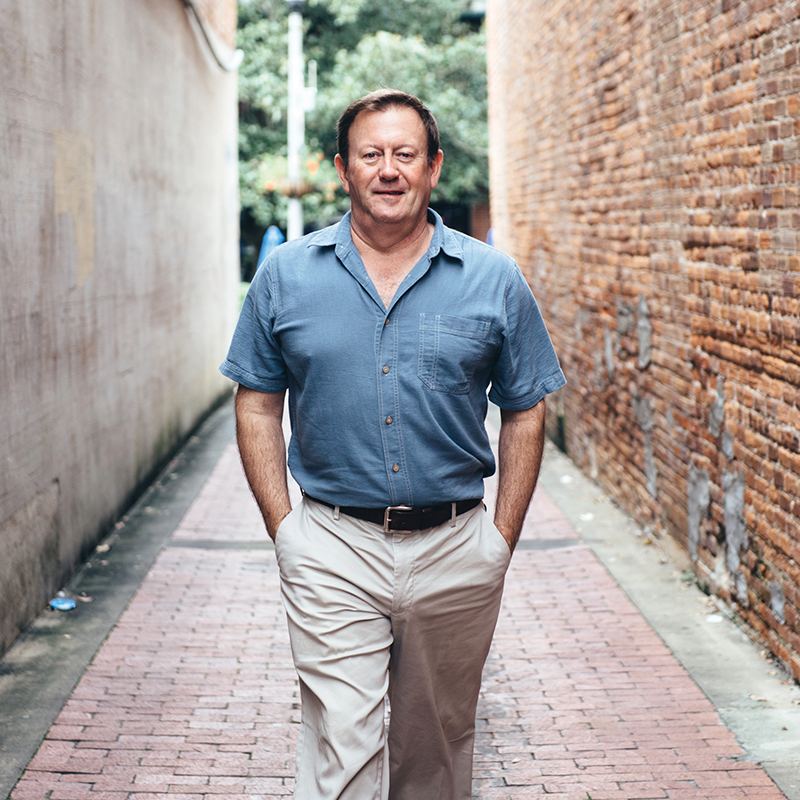 Best known for his work with 94.9 TNT, Tallahassee resident and former disc jockey Bill Kelly is well on his way to making a name for himself in the world of acting. Appearing in dozens of films and television shows including "Bloodline," "Pain and Gain" and "Ballers," Kelly is quickly becoming a familiar face in Tallahassee and beyond. (Pretty good for a radio guy.)
Kelly arrived in the Capital City in 1996 and worked on air for a few years for Tallahassee's country station. After establishing himself as a radio host, he decided to branch out into acting.
"A fax came over at the radio station that talked about open auditions at the Florida State College of Motion Picture Arts, and I was like, 'I'm gonna go down and try that.' That's where all this really started," Kelly says.
His first big break came when he played in "The 17th Man," an FSU film school production that was featured at film festivals all over the world. Since then, Kelly has secured both lead and supporting roles in over 30 different films and television episodes. One of his favorite roles was in HBO's series, "Ballers," where he had the opportunity to get up close and personal with none other than The Rock.
"The scene is me grabbing him for an eye exam," Kelly notes. "I'm super close and I've got my finger on his eyelid and the whole time I'm just thinking, 'Don't poke him in the eye, don't poke him in the eye.' It's not every day you get to do an exam on Dwayne Johnson."
More recently, his role as Clay Grunwald in the hugely popular Netflix original series, "Bloodline," helped boost his reputation as an actor.
"I was pumping gas at the service station by Betton Hills on Thomasville Road and my agent calls and he says, 'Get a bag, jump in the car, go right now. You're filming tomorrow for "Bloodline." It was supposed to be one episode and that turned into nine. It's a great show, and I'm blessed to be part of it."
Kelly has already started filming for season 2 of "Bloodline" and looks forward to what the future holds. As far as advice goes for aspiring young actors in Tallahassee, he says that experience is key.
"Get in front of a camera. Even if it's just talking to yourself and making YouTube videos. Just get experience and learn how to do it. It has a lot to do with being yourself."