Q&A: Elizabeth Gilbert
Author Heads to Tallahassee, Issuing 'Permission Slips' Along the Way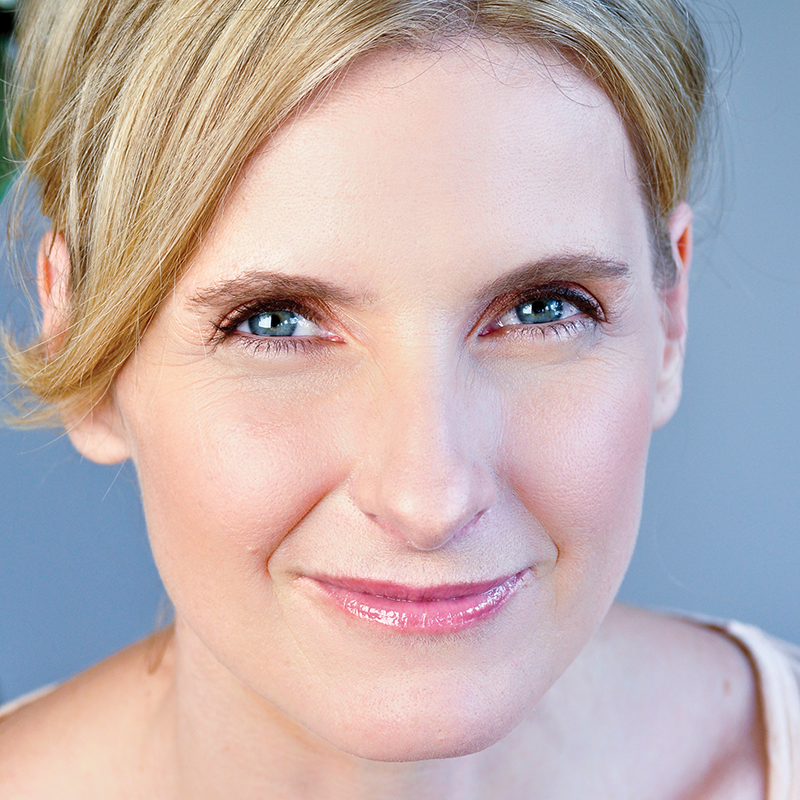 It's important to pack light when embarking on a yearlong, intercontinental journey. A few must-haves, though, are courage, curiosity and a touch of tenacity. Elizabeth Gilbert, best known for her 2006 memoir "Eat, Pray, Love," embodies all. 
The New York Times best selling author, world traveler and motivational speaker has inspired millions with her non-fiction works and journalistic endeavors. But after being named one of the 100 most influential people in the world by TIME magazine back in 2010, where does one go? 
To Tallahassee, perhaps. We chatted with Gilbert about her upcoming talk on April 5 for FSU's Opening Nights Performing Arts Series and Festival — and the experiences that shaped the words and worlds that enthrall her readers.
Tallahassee Magazine: When did you get your start as a writer? How has your style changed since then?
Elizabeth Gilbert: I got my start as a writer when I was about 5, so my style has constantly changed since. I grew up in a house without a television and was raised on a small family farm. What we did have nearby was the library. I can say with all honesty I have been a writer forever. 
TM: What inspires your writing?
EG: The job is always for me to look within myself and ask what I am most excited or curious about at the moment. I have this deep faith in my curiosity. There is no better guide to what you should be doing with your time then pursuing the stuff that ignites your curiosity. Curiosity is the only guidepost I have been able to follow.
TM: Many of your books focus on finding a purpose or pursuing your passion. What is your advice to readers hoping to do exactly that?
EG: Whether it is a creative project, a travel adventure, moving into a new house, a psychological journey, spiritual exploration, even falling in love or making a new friend — any new thing you do in your life always comes with a long list of fears. 
The question I always ask is what is the alternative? Fear suggests you do nothing, and that never adds up to anything. Our lives are short, and I feel like while we are here we should do things. I try to spend a lot of time demystifying the word, "passion," because we live a society that has created a fetish out of the word. Curiosity is a more accessible, open hearted and simple way to reach goals. 
TM: What should guests at your Opening Nights talk in Tallahassee expect?
EG: It's going to be about creative living. I feel that the ultimate thing is to make your own life a work of art. The process is so much more interesting than the product. In order to spend a life engaged with creative living, it's not so much about what you produce, but more of a way of being in the world. That way of being is based on constantly and consistently choosing curiosity over fear. 
TM: Of course we love "Eat, Pray, Love." How closely did the text and the movie follow reality?
EG: The book is absolutely reality because it is essentially the diary I was keeping. I made a proposal to my publisher saying I wanted to do this trip for a year and I was looking for certain things. I was going to Italy to get a better understanding of pleasure, to India to get a better understanding of devotion and Bali to find a balance between the two. The movie follows the story closely and stays pretty loyal. To have Julia Roberts play me was wonderful! 
TM: If someone takes away one thing from an interaction with you, what do you hope that is? 
EG: Permission. When people come to me, all they want is permission to go on an adventure because they know I am going to say yes. Most of the time when people have a question for me, it is something they already know they want to do. Whether it's a trip they want to take, a creative endeavor they want to attempt, a relationship they want to leave or a dream they want to follow. I am so happy to walk around the world writing permission slips for people wanting to pursue adventures.