Puppies in the Pool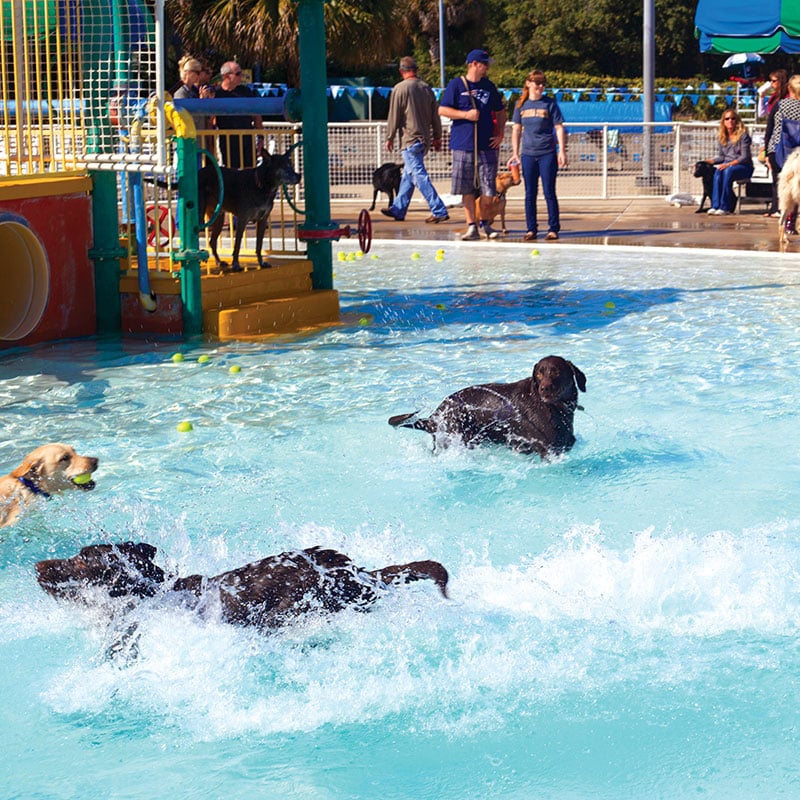 The sweltering days of summer are coming to a close, but fun in the sun isn't over quite yet — at least not for our furry friends. Just before the city's pools close for the winter, Tallahassee canines can enjoy a day splashing and socializing. On Saturday and Sunday, Oct. 3–4, Trousdell Aquatics Center is hosting the 10th annual Puppies in the Pool event.
Cheri Howe, pool supervisor at Trousdell, said the event was started as a service to the residents of Tallahassee — it's something fun for both dogs and owners. Last year, more than 400 dogs attended the event.
According to the ASPCA, dogs are naturally active and social animals, but they have fewer opportunities than their wild ancestors to exercise and interact with others. Though some breeds are more comfortable than others in the water, even those that aren't bred for aquatic activities can enjoy a day at the pool.
Pups will be allowed in the water during time slots based on weight. Small dogs (under 40 pounds) can enjoy the pool between 1 and 2 p.m. Large dogs (over 40 pounds) will have sessions from 10 to 11 a.m., 11:30 a.m. to 12:30 p.m. and 2:30 to 3:30 p.m.
Dog owners who want to get in on the fun must pre-register at Trousdell with their pets' paperwork. Dogs must be 6 months or older, be spayed or neutered and have proof of vaccination. The cost is $4 per person and $4 per dog.
Those concerned about cleanliness can rest assured that the event is safe: The pups' pool has a water source separate from other pools in the facility, and it's drained after the event. For more information, visit talgov.com/parks.