Professional Bridesmaid
Want to be a Bridesmaid? Here's the Job Description.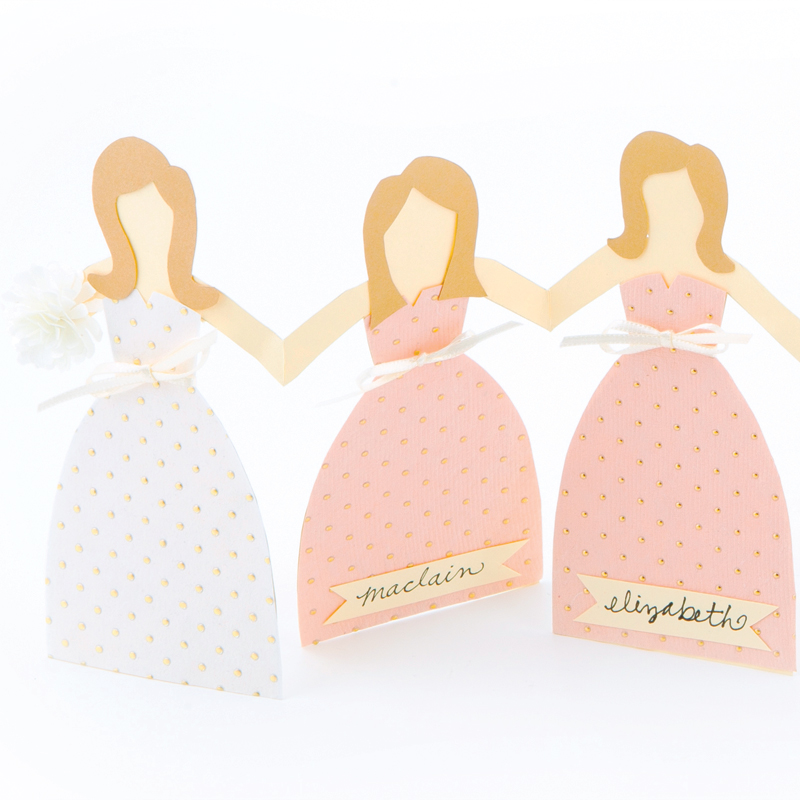 I was in my first wedding when I was 13 and had no idea at the time that serving as a bridesmaid would eventually be added to my list of life skills. Since 1994, I have been bestowed with this honor 12 more times, twice with the highest title — Maid of Honor. 
Truth be told, I love weddings. The dancing, the cocktails, the parties, the happiness … the holding up one of your best friends while she hovers over the toilet in her ridiculously heavy wedding dress. Ah, the things we do for love and friendship.
Being a bridesmaid is not something one should enter into lightly. The commitment is fierce and obligations many. Prepare yourself for between nine months and a year of parties, showers, dress shopping, drink mixing, bachelorette party planning, ex-boyfriend spotting, drama minimizing and dress bustling. Fall short on just one of these duties, and you could have an epic meltdown on your hands. Luckily for me, I mix a fantastic Jack and Diet and have great timing with inappropriate jokes, a combo that can defuse most any volatile situation. 
While serving as a maid, I've had pretty dresses and not-so-pretty dresses, bows, pleats and ruffles. Each dress was thought out and planned by the bride, in accordance with the theme, colors and style of each wedding. Each bride weighed out style vs. cost and tried to take into consideration that not each maid has the same body type. In short, effort was made.
My dresses looked great in the before photos, had a gleaming moment of glory walking down the aisle, then hit the reception looking for a party.
Sadly, when worn by me, they didn't make it through the wedding day unscathed, victims of impalement by decorations, sloshing red wine, sparkler burn holes and Whataburger fancy ketchup. They never had the chance of "maybe I can wear it again." 
A videographer should never, under any circumstances, conduct interviews with your guests, especially the groomsmen. This could haunt you forever.
Each wedding has given me little nuggets of wisdom that I have stored away in my brain for future use.
Gems like drunken people and sparklers don't mix. No exceptions (see note above). Or, when you have an outdoor wedding in the summer in the South and your bridesmaids have big hair, don't act all surprised when you get your pictures. You had it coming for getting married outside with 99 percent humidity.
If you have an open bar, someone will inevitably "slip on an olive" and fall down on the dance floor. Just keep dancing. No need to call more attention the situation. It's likely they'll have no idea it happened tomorrow anyway. And a videographer should never, under any circumstances, conduct interviews with your guests, especially the groomsmen. This could haunt you forever. You could learn things about your new spouse that you didn't want to know. Believe it.
Lastly, make it very clear which basket contains the party gifts for your guests and which holds what your guests will throw at the bride and groom on their way out. Almonds leave bruises.
Each wedding has been very different. Southern chic, huge and extravagant, small and intimate, sweet and simple, destination … . While the themes and ambiance are different, the goal is always the same: getting married and having a fantastic party with the people that you love the most. I consider myself lucky to have such amazing friends and couldn't be happier that I have shared in so many "big days." Cheers to the next 13!