Preserving Memories
Archive Systems Can Save Your Photos in Case of a Digital Disaster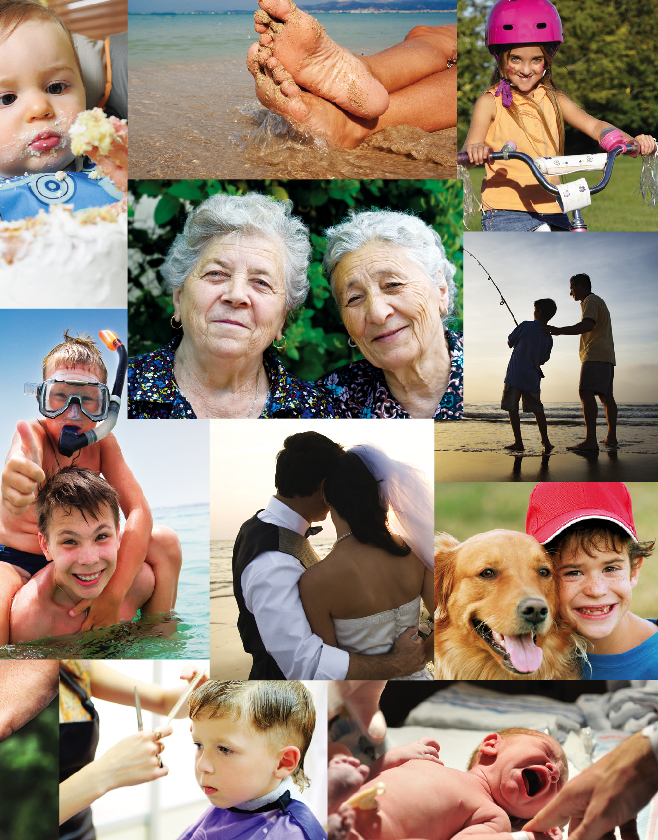 With the holiday season underway, we're constantly capturing events spent with family and friends in digital photos. In the past, sharing pictures required taking film to be developed and printing pictures to add to growing photo albums. But the technology available to us today has made it easier than ever to retain our most important memories.
Many of us now forego the physical album for the conveniences of storing images on our computers. It's critically important, however, to properly archive those unforgettable moments that could be lost in a digital disaster.
Gabrielle Gabrielli, president of the Tallahassee Apple computer club, knows that all too well. After a computer crash, "I lost everything. All my files," said the small business owner with a somewhat painful laugh. "I lost images, family photos, work, financial, everything that a small business owner would lose, plus all my personal data. That experience was very upsetting."
New avenues of storage allow images to be preserved just as they were when they were taken — in other words, no fading-to-brown photos found in the albums of those who grew up during the first generation of readily available color film in the 1960s. More popular methods include online storage, network-attached storage and external hard-drives. Each has its own unique pros and cons to safeguard against losing those precious memories.
Online storage offers two possibilities. The first requires you to upload photos online with a host site or company. The other is downloadable software that continuously sends all types of files to an outside storage center.
The first is provided by a number of free, downloadable programs like Windows Live SkyDrive, Kodak EasyShare, Snapfish and Shutterfly. They're easy to use and are perfect for basic photo sharing and archiving. They offer password-protected uploading with added features that allow for editing and sharing through social media and email. They also have options for creating slide shows and ordering prints that can be picked up locally at CVS, Walgreens, Target or Walmart. Tallahassee Photo offers uploadable archiving and full photo service through a company called Lifepics. The only downsides are the limited file space available through some of the programs, and the potential for providers to go out of business.
Automatic file storage programs charge a fee, but with that comes the ability to access photos anywhere with security provided by the company. Backblaze and Carbonite are two popular downloadable programs offering unlimited file space. Whenever new pictures are uploaded, the data is automatically sent to outside locations that back up and store them for retrieval whenever necessary. Subscriptions range from $5 a month for Backblaze to an annual fee of $59 per computer for Carbonite, which has been called "the easiest online backup software to use" by the New York Times.
External hard drives offer the ability to take photos or other files anywhere and share them among groups of computers, both local and remote. It's an easy way to store files on a portable device so they can be retrieved in case your computer crashes or is stolen. (Of course, if the hard drive is near the computer, it could be stolen too). The file space of removable hardware is as large as online counterparts, but you're in charge of the content, without worrying about losing files if a company should go out of business. Most are reasonably priced and can be found anywhere computer electronics are sold.
Gabriellei learned her lesson: "There's really no excuse these days. It takes very little investment (to back up). I know people who (ended) up having a fatal issue with their machine because they haven't backed up. Make sure you have options and use them regularly."