Prepare Your Trees for Hurricane Season
Timely trimming can eliminate threats to structures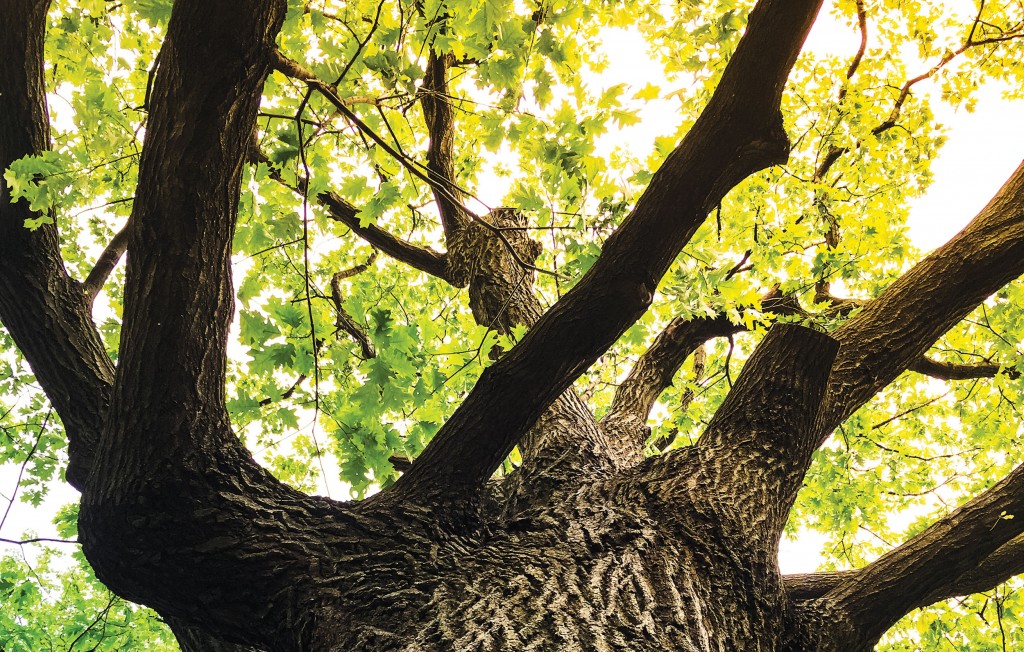 Here it is, more than a month into the 2021 hurricane season, and you still haven't done anything about those pine trees that do an exotic shimmy dance every time a severe thunderstorm rolls through.
Or about that oak tree that you thought was a live oak but you've since learned is a less-sturdy laurel oak — the one with the heavy bough that stretches across a section of your home's roof.
If the past five years taught us anything, it should have been that the Florida Panhandle and the Big Bend are not immune to the wrath of hurricanes. To wit: Hermine in 2016; Irma in 2017; and Michael in 2018 — the first Category 5 storm to hit the United States since Andrew in 1992 and the first Category 5 ever to hit the Florida Panhandle.
For more than 30 years, the touchstone of hurricanes for Tallahassee-area residents was Hurricane Kate. It made landfall in the Central Panhandle in November 1985 as a Category 2 storm and leveled trees and power lines as it blew across Tallahassee as a Category 1, knocking out power for up to two weeks in some parts of Leon County. O
ver the next three decades, it was easy to become complacent and dismiss Hurricane Kate as an outlier storm as the Eastern Florida Panhandle continued to escape landfall.
Five years ago, things changed. We are no longer off the hurricane radar.
What to look for in your trees
Trees cause a lot of property damage when they're felled during storms, and storms with high winds and large amounts of rain, such as tropical storms and hurricanes, put all trees at risk. But those that are unhealthy or unsafe are particularly risky.
For example, V-shaped joints in trees are weak and susceptible to breaking in high winds, but a U-shaped joint is stronger. Trees that lean heavily, particularly over a house, are also a risk. And the risk is not just above ground: Trees whose roots were cut when a landscaper dug a trench for an irrigation pipe or to install underground utilities are also compromised.
It is better to go around or go under the roots — 80 percent of a tree's root system is in the top 8 to 10 inches of soil and it extends out a distance of two to four times the height of the tree from the trunk — but many people do not want to spend the time or the money and take the shortest route.
That risk is what drives up homeowners' insurance rates. So why not just cut down all the trees and remove the risk? Well, when you do that, you are actually increasing your risk, and you're lowering the value of your property.
Plus, to most people, a yard with no trees is just plain ugly.
Sam Hand is an arborist certified by the International Society of Arboriculture, an associate professor of landscape design at Florida A&M University and an agent with FAMU Extension. He is also considered the dean of the local tree preservation movement.
"The tree canopy keeps things warmer in the winter and cooler in the summer," Hand said. "Trees reduce erosion and runoff — the Red Hills would wash away without them."
Trees also serve as a windbreak, helping dissipate the force of wind in a hurricane, said Stan Rosenthal, Natural Resources Planning Services' senior forester and UF/IFAS Extension forestry agent emeritus in Leon County.
"They also protect against flying debris because they catch it in their branches," he said.
A long-term study by the University of Florida's Institute of Food and Agricultural Sciences completed several years ago confirmed what had long been suspected: Trees planted in groups are better able to withstand the force of winds than trees standing alone, in part because of the bulk of the canopy but also because the roots of the trees become intertwined, creating a larger mass of roots that protects all of them.
"There are three factors that affect how well a tree can withstand storm-force winds," Rosenthal said. "One is species, because some trees are inherently more likely to break apart; the second is structure, such as V-shaped joints; and the third is tree management. Trees in older, well-established neighborhoods did better than trees in newer neighborhoods because they had adapted to their environment and they hadn't been exposed to so much trauma, such as soil compaction from equipment being parked on the tree roots."
Choosing qualified consultants
Learn more about hiring a forester here from Florida Foresty Association. Local companies employ certified arborists. Extension foresters will come to your home and advise you on the health and safety of your trees at no charge, but they won't make recommendations about specific companies.
"Using a certified arborist is a way to check credentials and a level of knowledge," Rosenthal said. "Just because a guy has a chainsaw and a sign on his truck doesn't make him an arborist."