Aerial Tallahassee: Prairie Park Reptile
Aerial Tallahassee is exploring Tallahassee from the sky and sharing their unique finds with Tallahassee Magazine readers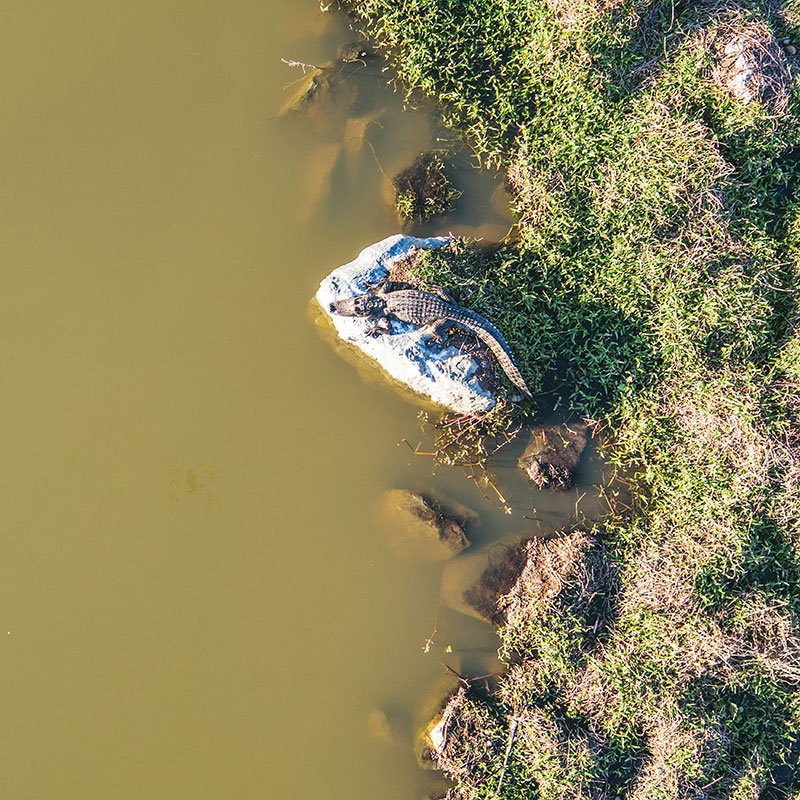 Who really is to say if the gator even was aware of the machine — an unmanned aerial vehicle (U.A.V.) — that hovered above his sunning spot at Okeeheepkee Prairie Park.
If the gator saw the device at all, it likely dismissed the curious looking bird as mere food beyond its reach. It was unbeknownst to the reptile that its privacy had been violated — a parallel case involving a sunbathing Princess Kate comes to mind — and that images surreptitiously obtained would be placed in wide circulation via Tallahassee Magazine.
Poor gator. It was only doing what comes naturally and had no idea that it was running the risk of exposure.
Alligators are ectothermic, the Florida Fish and Wildlife Conservation Commission explains on its website. That is, they control their body temperature by engaging in "thermoregulating" behaviors that include basking in the sun. Alligators are most active when temperatures are between 82 and 92 degrees F and stop feeding when temperatures drops below 70 degrees F.
So it was that the gator could not help itself on an unseasonably warm March day. It just had to catch some rays.
---