Polo Pleases: We've Got Mounting Evidence
TV star John Walsh is among those who had a hand in Polo Under the Oaks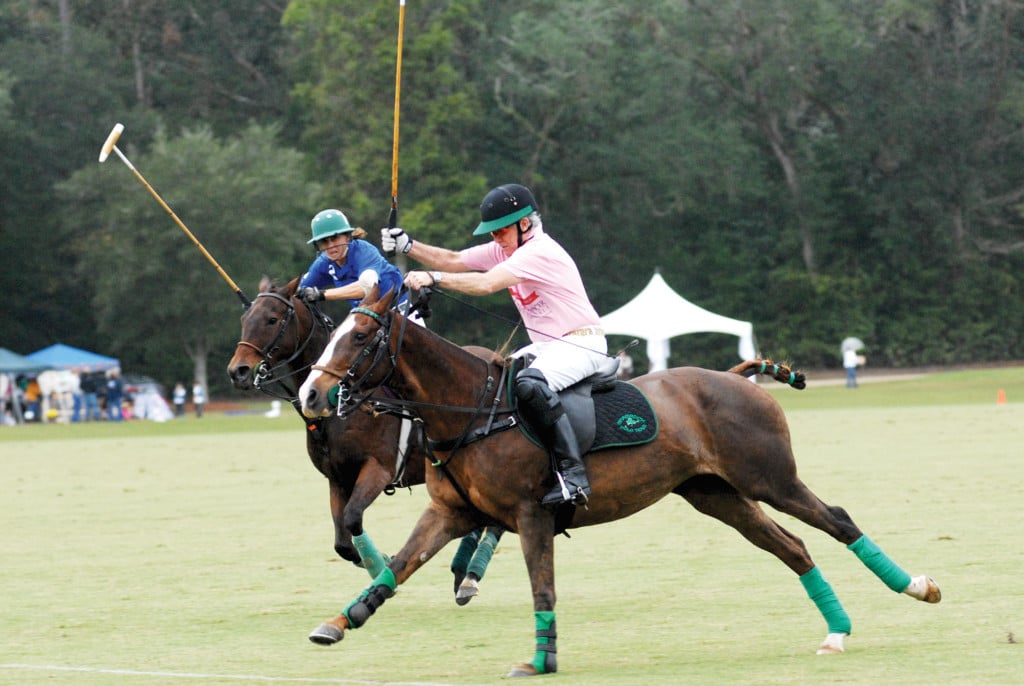 It's a bit of soccer, a bit of hockey and a lot of horse.
It supposedly originated two centuries ago as a training game for elite troops in Persia.
For four years, polo has held solid ground in Tallahassee on the strength of an annual event that benefits Maclay School.
Polo Under the Oaks features experienced players from state and international circuits, plus spectators who appreciate a relaxing setting and Maclay's science programs, the beneficiary of ticket sales.
The annual event is the inspiration of Kelly and Mike Beck, lead donors of Maclay's Beck Family Research Center.
The event takes place at the family's Ten Oaks Farm in Jefferson County.
It includes all the stomp and circumstance of traditional polo, including a parade of players and later a "divot stomp," in which spectators walk onto the field to repair torn ground.
Last year's event drew about 300 people, said Kim McWilliams, Maclay's communications director. They got to see John Walsh, longtime host and executive producer of television's "America's Most Wanted."
He's a polo enthusiast who has played in charity events for years.
"Imagine trying to hit a ball while you're riding 35 miles an hour, at the same time another guy is checking you as hard as they do in hockey," Walsh told the South Florida Sun Sentinel in 2011. "Horses go down. There are falls, crashes."
McWilliams said Maclay is pausing polo this year but plans another event for November 2020.
For those who can't go a year without it, we offer a photographic look at last year's event.