Planning a Wedding Using Pinterest
There's No Need For a Groom When You've Got Pinterest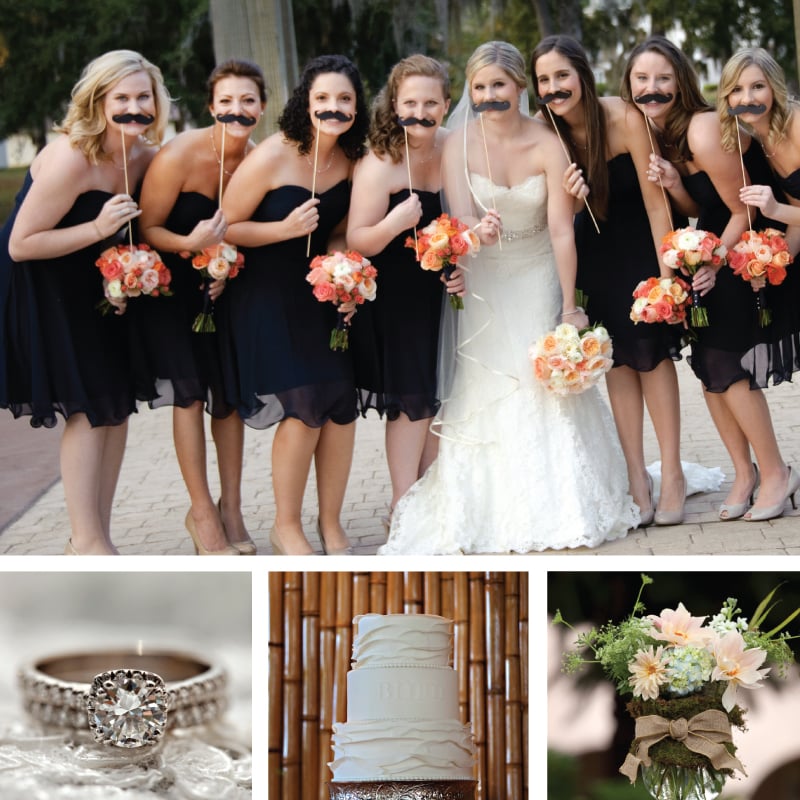 My name is Laura Bradley, and I hooked my friend* on Pinterest. She can't help herself; she now has 32 boards featuring 1,655 pins. And of those, about a third are dedicated to wedding accouterments. Mind you, there's no fiancé, just a fully planned wedding (or several), with boards dedicated to dresses, rings, décor, shoes, tips and tricks, miscellaneous and more.
Peruse any young, "wired-in" lady's Pinterest, and you'll almost certainly find an entire board dedicated to weddings. She might be 23 or 32 — in a committed relationship or completely unattached. With an online portal so perfect for sharing crafty ideas and savvy time-savers, it seems many of us can't help but start planning (way) in advance. Even I, who have decided to live a life of solitude dedicated to nothing but the written word for the rest of my life (at least for now) have a wedding board. But mine is relatively unimpressive — at least compared to my friend's.
Some people believe Pinterest could replace wedding planners with DIY couples. Users can "pin" virtually anything on the web; that means cakes (flavors, decorations, vendors…), wedding dresses, flowers, venue and decoration ideas, potential photographers, bachelorette party tricks, maid of honor kits… the boards go on and on.
For the organized couple with ample time, Pinterest could be all they need. For those with no actual wedding to plan, the idea of a wedding can be more than enough. Pinterest users can "repin" other users' pins, making the site perfect for exchanging ideas and giving life to every girl's personalized dream wedding. Some users focus exclusively on weddings, providing brides-to-be with a wealth of resources tailored to any taste or sensibility.
In the olden days (you know, back before TLC was even a channel), single girls kept hope chests — trunks filled with table and bed linens, a special dress, sometimes dishes… various supplies for her life as a wife. Up until about the mid-20th century, single ladies would prepare materials for the big day well in advance, and thus would be prepared with some of the needed supplies following her big day.
While it might seem a little unorthodox now, Pinterest is, in its own way, a virtual hope chest. Not only can we use it to plan weddings — we can pin all of the things our grandmothers would have tucked away in their hope chest, and buy them closer to when we need them.
Combine the wedding boards with your home décor boards (Don't lie. You have at least one.), and you have yourself a full-fledged hope chest. Combine my friend's home-centric boards with her wedding boards, and you get a hope chest that is about 825 pins strong. Let's face it; most of those pins will never actually be hers in real life (unless she has a LOT of bridesmaids, a huge appetite for cake and a palatial mansion with 50 kitchens), but she is all set with options for the big day and beyond.
And that, my friends, is what we call wedding planning: millennial style.
*No, really. I promise. It's actually my friend. Not me.