Perfecting the Art of Life's Celebrations
Since 1998, Catering Capers has aimed to provide this same sensory experience with each event they cater.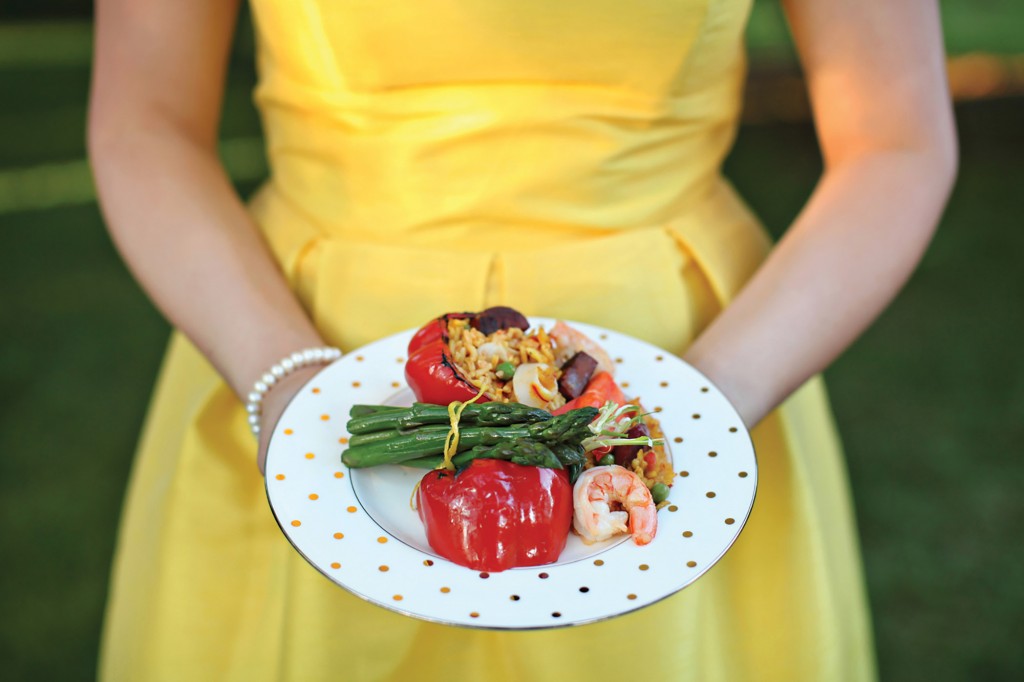 Food serves as a sensory experience.
When you enter a room, the scents waft through the air. A beautifully plated meal can be photo-worthy. You carry your warm plate to the table in anticipation before you finally take a bite, your mouth filling with flavors. You hear the murmurs of satisfaction around you.
Since 1998, Catering Capers has aimed to provide this same sensory experience with each event they cater.
Justin Chiricos, a Tallahassee native, is the Executive Chef and owner of Catering Capers.
He received his bachelor's degree at Florida State University before he moved to Charleston, South Carolina, to become a trained culinary chef at Johnson and Wales University.
But he knew he would move back to Tallahassee to feed the community he loved.
In 22 years, his catering company has expanded to include a 2,500-square-foot modern commercial kitchen and a fleet of six catering vehicles to serve upwards of 2,000 guests at once.
While all of this is impressive, Chiricos is most proud of his expansive staff composed primarily of culinary professionals.
Catering Capers is flexible in their services, catering anything from small senior center gatherings to large banquets to extraordinary and high-end weddings to simple nuptials.
For the past 12 years, they have been a preferred caterer for John Gandy Events. In times of need, such as catastrophic events and hurricanes, Catering Capers donates food to impacted communities.
They are full service and provide china options, glassware, licensed bar services, servers, florals and table decor.
They offer pre-planned menu options, or clients can create their own. The possibilities are endless and limitless.
"The key thing we do is listen to what the client wants and envisions," said Chiricos. "From there, we take our years of experience to guide them toward a menu that best fits them and their event."
Client favorites include the pecan-crusted organic chicken breast topped with Georgia peach salsa and the shrimp and grits composed of Cajun garlic-seared shrimp with four-cheese grits.
Recently, Catering Capers added an entire menu composed of vegan options. They also offer free menu tastings of appetizers, salads and a chosen entree as a special service to brides. 
"Clients tell us that we exceed their expectations with our level of service, quality of food and presentation," said Chiricos. "If we can check off all of those boxes every time, we have done exactly what we intended to do."
Catering Capers
2915 E. Park Ave. , #4
(850) 385-5953 | cateringcapers.com