Parents Don't Have to Lose Sleep Over Them
Sleepovers 101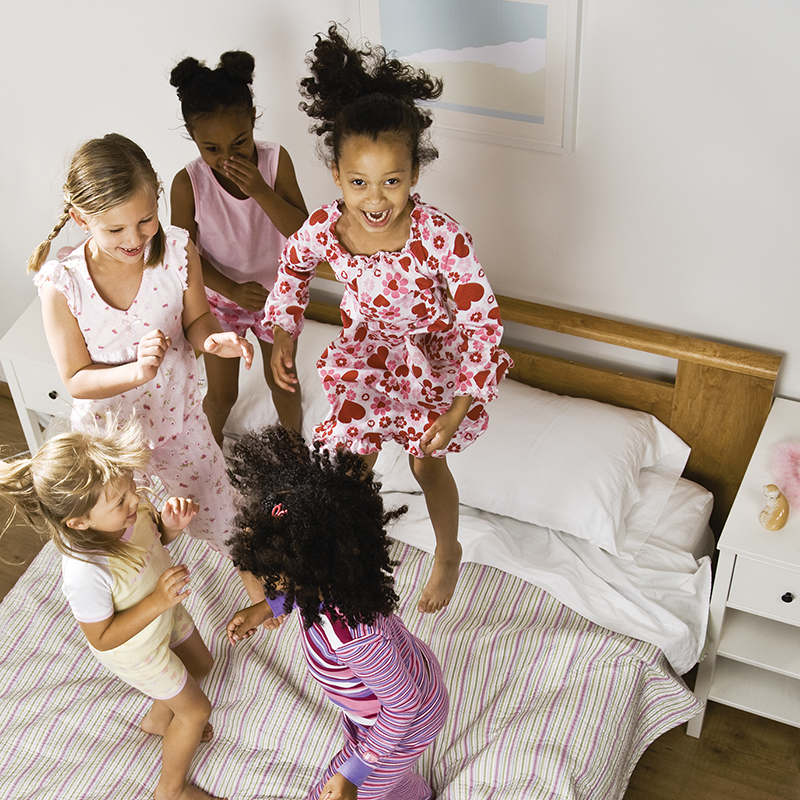 Giggling, sleeping bags, late night snacks and going to sleep past bedtime. These are some of the key components that make up the sleepovers we remember from our youth. But what do you say when your child asks for the first time, "Can I spend the night at my friend's house?"
While most parents are not necessarily opposed to sleepovers, many are wary of the potential risks associated with them. Negligence, inappropriate contact and even bed-wetting weigh heavy on the minds of these parents who may be inclined to err on the side of caution.
But clinical psychologist Maureen Monaghan of Children's National Medical Center says that sleepovers at the homes of trusted parents can actually aid a child's social development.
"I think it is a great idea to give kids an experience of being on their own in a structured, supportive, supervised environment," she says. "Even just one night away from parents can be valuable. It takes them out of their comfort zone, but it's usually really positive, and we see a lot of growth and maturing."
If you're still on the fence when it comes to sending your child to a sleepover, or even hosting one yourself, here are some helpful tips that will help create a fun-filled and safe sleepover environment.
If you plan on sending your child to a sleepover …
Ensure that you have a trusted relationship with the host parents and speak with them prior to the sleepover to express any concerns you may have.

Make sure that your child feels 100% comfortable about being away from you for an extended period of time. If you have doubts, consider sending a "little piece of home" with them such as a blanket or stuffed animal to calm their nerves.

Talk to your child about what kind of behavior is appropriate for sleepovers and encourage them to call you if they feel uncomfortable.

Ask the host parents about planned activities and relay the information to your child. This might help them feel more secure if they know exactly what to expect.
---