Parenting from a Distance
For Divorced Non-custodial Parents, Planning and Cooperation are Key to Reducing Stress and Anxiety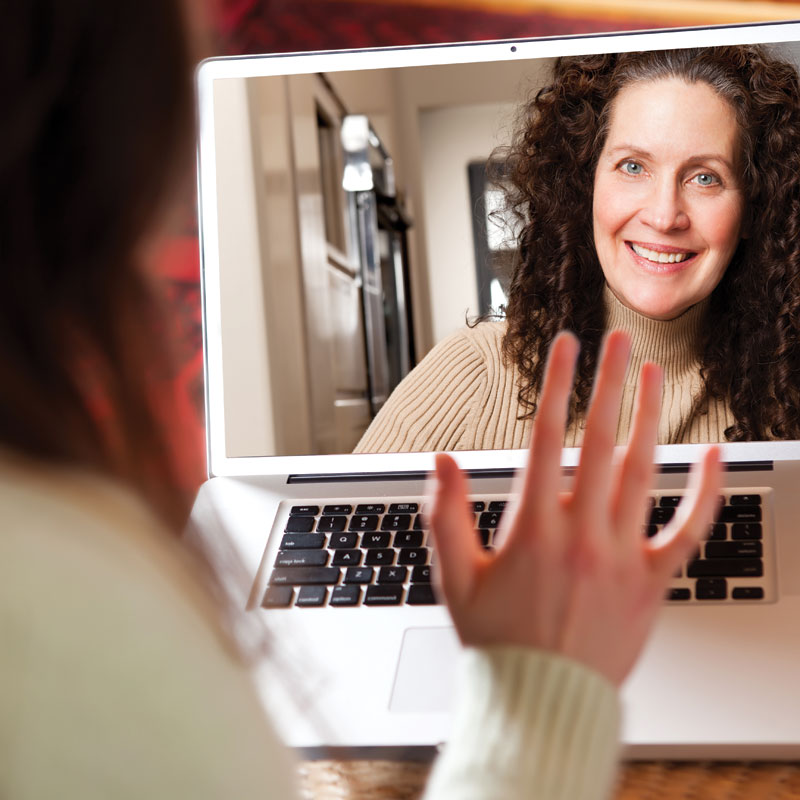 Years after your divorce, your teenager unexpectedly turns the tables and decides he wants to live with your ex, hundreds of miles away. It's not what you want, but the paperwork goes through and you watch as your child packs up and leaves.
It's a gut-wrenching new reality. On the one hand, they're getting old enough to start making their own decisions, but they may not quite realize the consequences these decisions have for other people.
If a custodial parent suddenly is relegated to non-custodial status at a particularly critical time, it can be incredibly disappointing and hurtful. Take, for example, starting high school. For years you had looked forward to nurturing them through these challenging years of change and sharing milestones.
In a different scenario, a custodial parent might be allowed to take a younger child several hours away, making frequent visitation difficult.
Now all you can do is watch from a distance. But that's not what you're going to do. You're going to do what you can to stay involved with your child's life. It's going to be tough, and it's going to sap your strength, but it can be done. Here are some observations and lessons gleaned from online parenting resources (and a certain degree of firsthand experience).
Communication is your friend. Use it. Smartphone and computer technology make staying connected easier than ever. Skype, Tango, Instagram, email, phone calls and even old-fashioned letter writing are all good tools to stay in touch. Now, if only you can just get your child to return phone calls. Unfortunately, there's no "app" for that, and even adult children can be recalcitrant about returning their parent's calls. Sometimes you just have to wait, and be patient, while they tend to their hectic lifestyle and activities. However you do it, make sure you are the one who calls or writes first.
While you have him/her on the phone, be sure to always say that you love them. This point can't be emphasized enough. After saying the words, follow through. Listen to what they say, respond to their needs and support them in their activities.
Go out of your way — literally — to be there for them at the right moment. True, you can't make every ballgame, driving lesson, band concert, science fair, pageant or other function. But you can be there for that 16th birthday party, the Big Game, the junior prom and, of course, graduation.
Don't try to buy their affection. But there are big purchases coming, and you need to be the one making them. If you're a mom and your teenage daughter is getting ready for that big prom night, you go with her and shop for her gown. If you can't shop in person with her right away, go browsing by yourself and take lots of photos of what you find to help point her toward a decision. Or maybe they have their eye on their first car. Both parents need to guide them through that decision, and help pay for it, if need be.
Stay on good terms with the other parent. Keep the lines of communication open between you. In some cases this is easier said than done, but you have to put aside any lingering acrimony and stay in contact. This is especially important as your teen child starts driving on his/her own and starts to make long-distance trips to visit you or other family — or to see a long-distance significant other. Stay in close contact with the friends and family they're going to visit. Make sure they are staying somewhere safe and not getting into any trouble on their weekend jaunts. You and the custodial parent can, and should, work together on this.
Spring break or summer vacation is a good time to collect your teen from the other parent and spend one-on-one time with them. To make the most of this, you're going to have to take some time off from work. That means you have to insist that your child not waffle around about dates and times. This is especially true if they live in another state and intend on flying. Have them make a decision as soon as possible so you can plan your days off accordingly. It would also help to plan out your quality time activities so you're not just sitting around the house. But as you're enjoying each other's company, don't needle them for gossip about the other parent.
Every parent-child relationship goes through good times and bad times. But if you stay connected and do the little things that mean so much, you'll have a much richer and fuller family bond despite the distance.