Papa Kazmin's Sweet and Spicy Collard Greens
"He even sends me home with frozen ones so I can feed myself"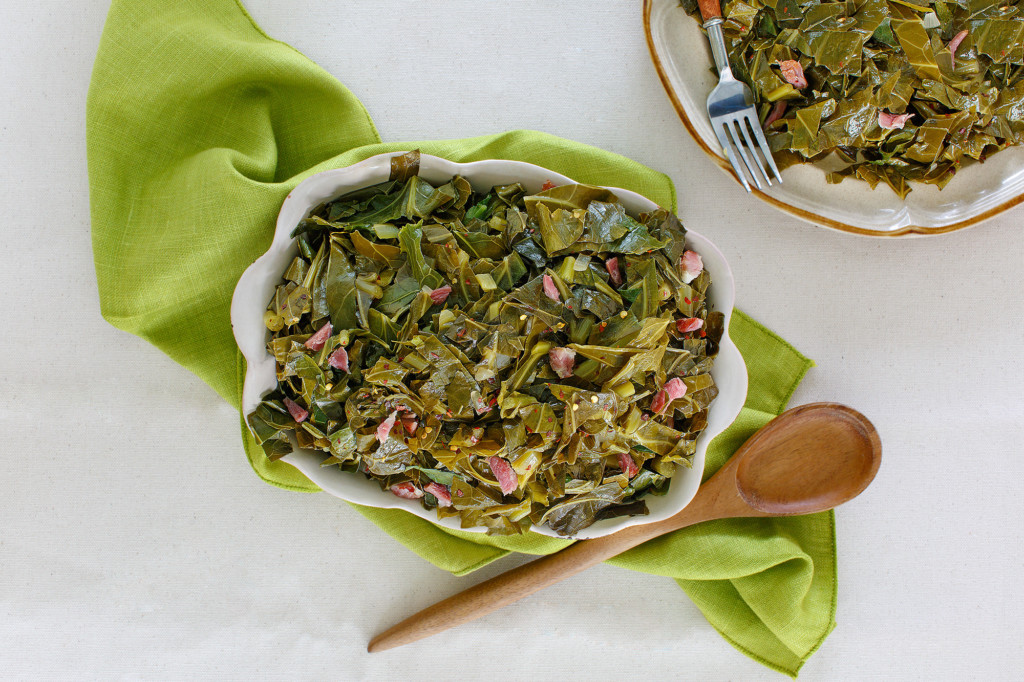 This holiday season we had a few of our staff members share the recipe to their favorite holiday meals.
Natalie Kazmin, Receptionist
"He even sends me home with frozen ones so I can feed myself."
Ingredients
1-quart water
1-quart chicken broth
1.5-pounds ham hocks (can substitute with smoked turkey necks)
½ yellow onion (chopped)
1 clove garlic (minced)
3–4 pounds collard greens, rinsed and trimmed (Remove as much of the bare stems as possible; Publix sells large bags of shredded collards that are pretty clean)
½ teaspoon crushed red pepper flakes (or to taste)
1 tablespoon white vinegar (optional, but removes bitterness)
1 teaspoon sugar
¼ cup of vegetable oil
Salt and pepper to taste (best to add toward the end)
Directions 
Place water, chicken broth, onion, garlic and ham hocks in a large pot with a tight lid.
Bring to a boil, then reduce heat and simmer covered for 30 minutes.
Add the collards, pepper flakes, and vinegar (if desired) and simmer covered for 2 hours, stirring from time to time. 
Note: You will have to add the collards slowly to allow them to shrink, then add more until all are in the pot.
Add sugar and vegetable oil and simmer for another 30 minutes.
Remove ham hocks from pot; place on a cutting board and use several meat forks to pull meat from the bones. (Careful, they'll be hot!)
Separate all meat and return meat to the pot with collards. You can discard the bones.
Stir it up well; taste for seasoning; add salt and pepper as desired. Check collards for tenderness. If tender, then eat!
Alternative method
Combine all ingredients except salt into a pressure cooker or InstantPot.
This will reduce cooking time by half. Add salt at the end to taste.