Our Space Has Been Invaded — Again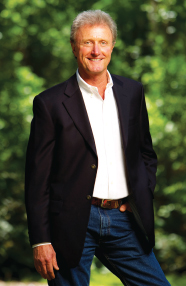 Our offices are located on a well-lighted, four-lane divided highway within the city limits. We have security lighting and a security system and, until recently, have not had a criminal intrusion into our work environment
Our offices are located on a well-lighted, four-lane divided highway within the city limits. We have security lighting and a security system and, until recently, have not had a criminal intrusion into our work environment. We don't handle cash, nor do we have any valuables in the building, other than some modestly priced computers. So, for the past 20 years I really have not even considered our offices to be a target for a break-in or any unlawful activity (other than the few armadillos that set up a temporary terrorist training camp in our yard).
That sense of security changed last fall when we were hit by a smash-and-grab burglar three times in a two-month period.
The first time, a fire door was pried open at 3 a.m. and one computer was taken before the Tallahassee police arrived just minutes after the alarm sounded. Insurance was notified and, a few weeks later, the computer was replaced.
Just a week before the replacement hardware arrived, the same door was pried open again and this time an old, outdated computer was snatched. We didn't even report it to our insurance carrier because it wasn't worth much. This time, however, I had multiple dead bolts installed and was assured these doors were now totally secure against any assault with a crowbar.
A month later, however, there was yet another break-in. This time he chose — unsuccessfully — to kick in a window by front door. (He didn't break it, but left a very clear, readable footprint.)
When the window didn't give, the burglar moved to Plan B. A metal chair was thrown through the glass front door and off he went again, into the bowels of our offices, looking for more computers. Two new computers were grabbed, offices were trashed and the thief headed out on foot as the city's police sirens approached. This time, however, the perpetrator stayed a little too long and was spotted dashing away with about 20 pounds of hardware in hand. A footrace began and an officer got close enough to shoot his Taser, but it fell short by inches. The bad guy won the footrace, and the officer later good-naturedly admitted he was more of a military tank than a jet when it came to the pursuit.
Now the plot of this CSI episode begins to thicken — and get potentially dangerous.
Police dogs captured the scent of the perpetrator from a dropped cell phone and tracked his escape route to find our computers in the bushes of a home about two blocks away. According to the police report, the officer knocked on the door of the home and found it unlocked. Officers entered the two-story residence with guns drawn and a police dog. They announced their presence while clearing the first floor, but the homeowner was upstairs watching television and didn't hear them. As the police began to work their way up the stairs, the homeowner sensed someone was in his home and came out of the bedroom — to find a dog and two handguns focused totally on him.
The man was handcuffed and put on the floor, but released a few minutes later when it was determined he wasn't the "bad guy." Just imagine how things might have played out, however, if he had come out of his room armed, ready to protect himself and his property. The situation could have gone south very quickly.
Luckily, we had the perpetrator's phone and, within hours, a name and address to go with it. By midday, we found his Facebook page. He had posted "what ya gonna' do when they come for you," a line from "Bad Boys," the tune that opens the popular series "Cops." And they did come for him the following day. He was arrested, admitted to the last break-in and now faces three felony counts of burglary of an unoccupied dwelling, grand theft and resisting arrest.
Today we are in the midst of another insurance claim and getting our plywood-boarded front door glass replaced with something that will not succumb to a chair or hammer.
My hope is this crime spree will end with this person's arrest and, most likely, incarceration since he has a hefty record of previous arrests. But it has unnerved my staff, as well as myself. Our sense of security has been compromised, and only time will help restore it.
I want to take this opportunity to commend SafeTouch Security and the Tallahassee Police Department for their professionalism and very quick response. Without it, I am sure he would have gotten away, only to return to the well to smash and grab again.
Whether for your home or business, I have learned that the investment in a security system will provide you many tangible and intangible returns — and give you some peace of mind.
Brian Rowland, Publisher