Our Editor's Love/Hate Relationship With The Holidays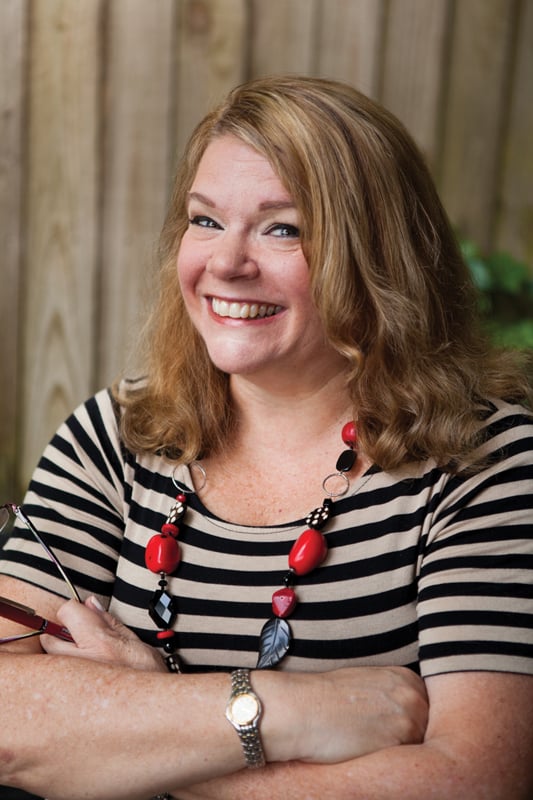 I think I have a love/not-quite-hate relationship with tradition. And there's surely no season where tradition is more front-and-center than the November/December holidays. 
In some ways, tradition makes life easier: No need to plan something for Christmas Eve, I know I'll be at the Nicklaus house drinking Old Fashioneds, just like I have for the past, oh, 15 years or more. The Dallets will be hosting us once again for Thanksgiving, thank God. We've been going to their house for the holiday for 20-plus years — except for the past two, when they left town to spend the week with relatives at a timeshare in Orlando. Lloyd and I were utterly adrift — and missing that cauliflower, cheese and bacon casserole the McCharens always brought to the feast. (My contribution has always been a crowd-pleasing squash/cheese/sausage/pecan casserole.)
But tradition has its dark side, too.
Like the total exhaustion of putting up six Christmas trees around the house for no other reason than "that's what I've always done." Or schlepping toddlers and their accouterments downstate in Thanksgiving holiday traffic and eating two turkey dinners because "the Grandmas expect us to be there."
I have decided to heartily embrace tradition — until it becomes a burden, and then I will happily shift gears to something that works better. Take last Thanksgiving, when the Dallets left town and our daughter was off to Tampa to spend time with her soon-to-be in-laws. Not wanting to cook a full-tilt traditional meal for just two people, Lloyd and I took a pleasant drive to Madison County for a buffet dinner at Honey Lake Plantation (followed by a post-prandial perambulation to work off that turkey we stuffed ourselves with).
I love my Christmas trees around the house, but I was always a bit resentful that it was up to me to set them up and string the lights all by myself. Last year, husband, daughter and future son-in-law helped out, and the job was done in no time. I believe this will become a new tradition in the Dunkelberger household.
There's a lot of tradition in this issue. Although not holiday related, the naming of the "Best of" is an annual tradition for Tallahassee Magazine. You'll find some perennial winners (Benson's, Blossoms, Cypress, The Egg and Masa come to mind) as well as some newcomers, including CollegeTown's Madison Social, Laura Bryant Interior Design and attorneys Thompson, Crawford & Smiley.
You'll also find a photo feature about Tim and Stephanie Jansen's holiday-decorated home and the "Eve of Christmas Eve" party they've been hosting for 18 years. It's become such an anticipated event, Stephanie says they dare not cancel it to do some holiday traveling because guests will surely show up expecting a party!
Music, too, is a holiday must-do for many people, and we've got a story about what a variety of musical groups, from the Tallahassee Symphony to Bradfordville Baptist's Singing Christmas Tree, have planned for this year.
And aside from the religious solemnity of the Christmas season, perhaps nothing is more traditional than the foods we eat year after year. Audrey Post has caught up with several local cooks who share memories and recipes of their holiday favorites.
There are also stories about holiday home fragrances, Mason jar crafting, New Year's celebrations and those poor folks who have to share their birthdays with Christmas and other annual holidays.
I wish a happy holiday season to all of our readers, filled with only the best traditions, even if they're ones you've just created this year!