Options Galore at Tallulah CBD + Juicebar
Cool down or calm down with assorted beverages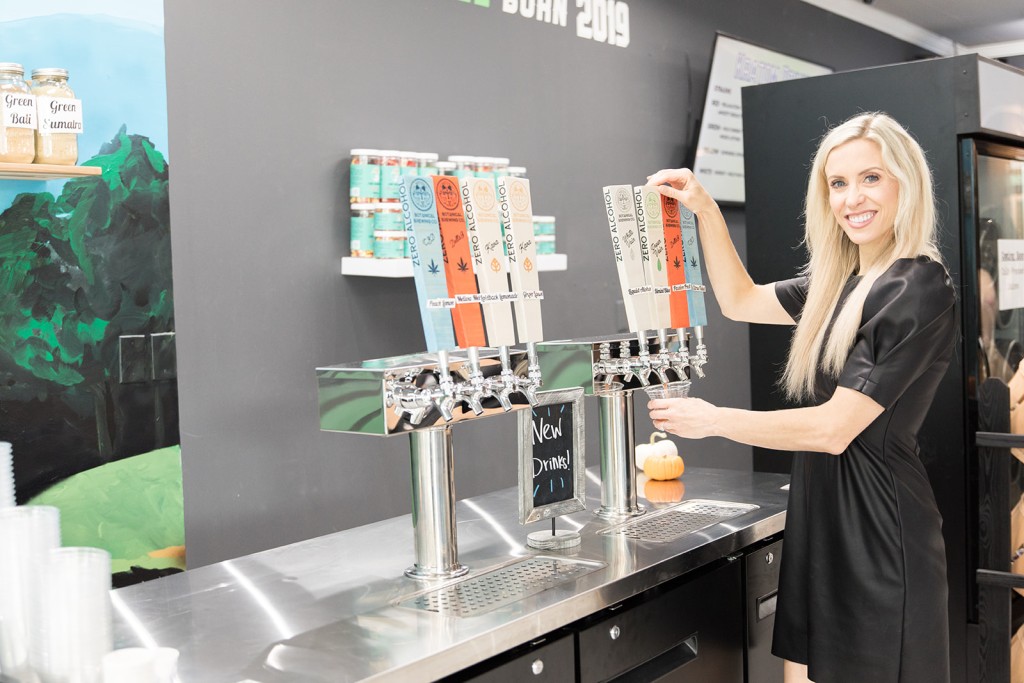 The days are getting warmer, making this the ideal time to try the coolest drinks in town. Tallulah CBD + Juicebar has a variety of beverages on tap to chill you out, physically and mentally.
Belly up and select from one of many drinks on tap at the Market Street and Collegetown locations. Options include an array of revolving flavors in CBD, Delta 8, kratom or kava drinks.
A CBD drink can ease anxiety and reduce pain and inflammation. While CBD does not contain THC, Delta-8 is a federally legal THC product that provides calming, even euphoric effects without the psychoactive effects that pure cannabis can cause.
Beverages containing kratom are derived from a tree native to Southeast Asia that contains small amounts of psychoactive compounds. Kratom leaves can be consumed via pill, capsule or liquid extract. Kratom is identified by the color of the veins in its leaves.
Red kratom indicates mature leaves at maximum potency. A drink containing red kratom assists with pain management and relaxation. Green kratom is medium potency, making it ideal for providing energy, focus and anxiety management. White kratom provides an energy boost and lifts moods.
Kava is a beverage made from the extract of a plant found in the South Pacific. Many people use kava as an alcohol replacement; it reduces anxiety and stress, promoting relaxation.
Tallulah CBD + Juicebar owner Ashley Guy suggests that drinks are the best way to introduce customers to these plant products because they taste delicious while also providing enhancements to the mind and body. All drinks are relatively low in sugar, and they absorb well in the body
Choose the drink that suits you and select a shot, reusable glass or growler. Should you want a pre-packaged, to-go beverage, the stores have fridges full of them.
Tallulah CBD + Juicer has four locations — three in Tallahassee at Market Street, Collegetown and Banerman Crossings and a new location in Thomasville, Georgia. A fifth location is in the works.
To learn more about Tallulah CBD + Juicebar, visit TallahasseeCBD.com.