Opening Nights Presents The Julian Bliss Septet
One of world's finest clarinetists, excelling as a concerto soloist, chamber musician and jazz artist.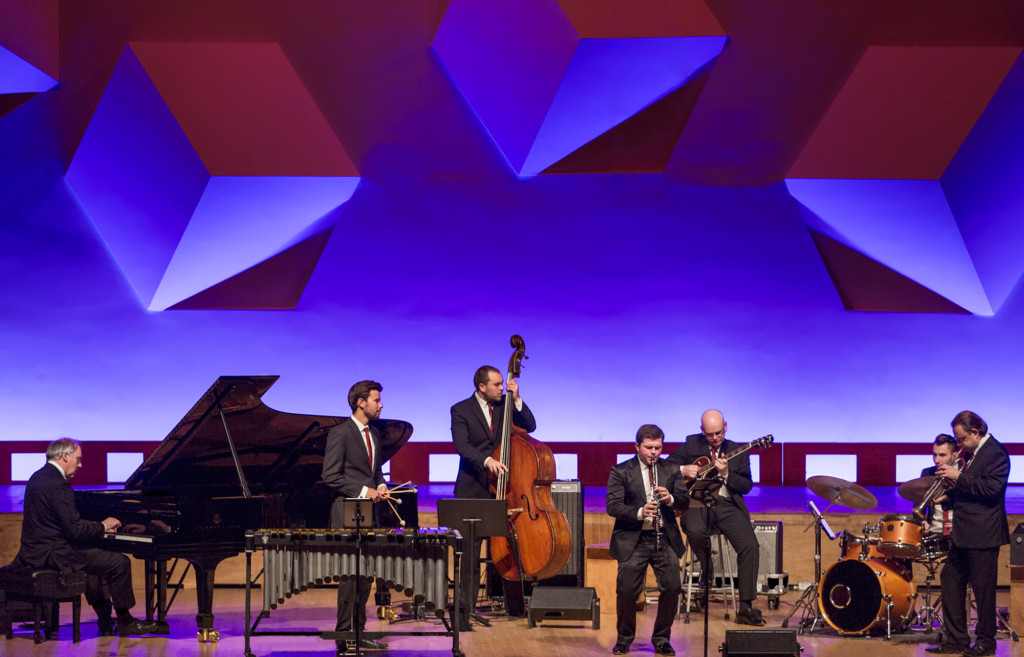 Opening Nights at Florida State University is presenting The Julian Bliss Septet on Thursday, Feb. 21, 2019, at Opperman Music Hall at 7:30 p.m. The British jazz group will perform an evening of clarinet legend Benny Goodman and his contemporaries.
This performance will recreate the unmistakable sound of thirties and forties swing; staying true to the spirit and style of the era but bringing a classy modern twist to the music. Expect favorites such as: "Lady Be Good" (Rifftide), "Georgia Brown," "Sing Sing Sing," "Don't be that Way," "Stompin' at the Savoy" and "Memories of You."
Their debut recording, A Tribute to Benny Goodman, was released in 2012 to critical acclaim from jazz and classical reviewers alike.
The Septet features exceptional musicians handpicked from the jazz circuit. Together they have played at some of the most prestigious venues and festivals around the world, including the famous Ronnie Scott's, the Concertgebouw in Amsterdam, Bermuda Jazz Festival, and, in 2018, two sell-out shows at Lincoln Center in New York.
Tickets are available here or by calling FSU's Tickets Office at 850.644.6500.
Tickets are $55 and $27 for students.