Opening Nights Welcomes South Africa's Soweto Gospel Choir
In celebration of Nelson Mandela, prepare yourself for a thrilling display of culture and color.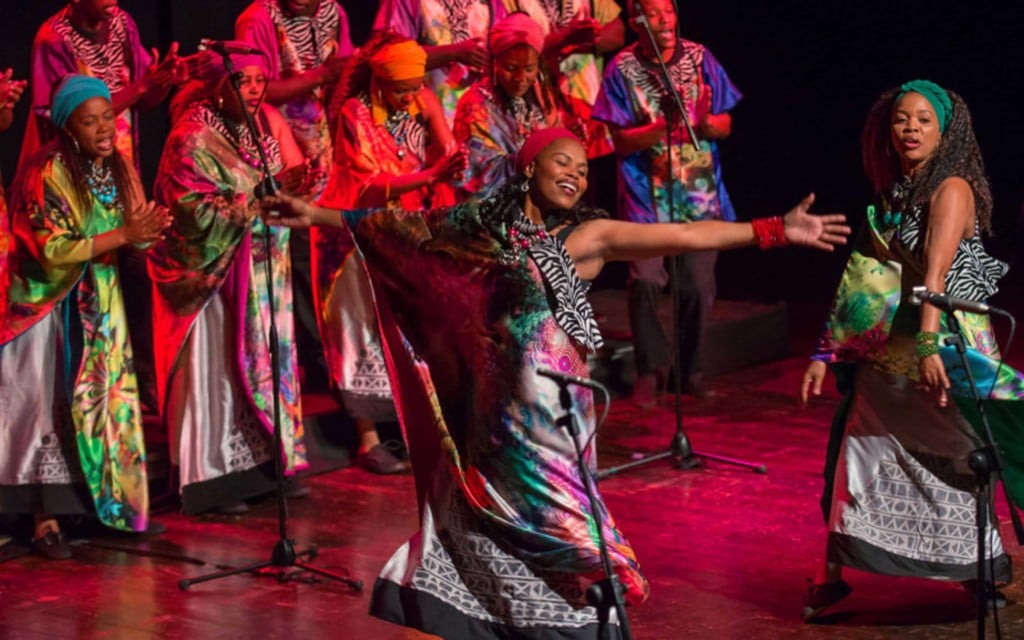 When Shimmy Jiyane speaks the name of P.W. Botha, an unrepentant enforcer of the divisive system of apartheid during South Africa's era of white minority rule, he does so without bitterness.
Jiyane, a founding member of the Grammy-winning Soweto Gospel Choir and the group's choir master, possesses a Zen-like clarity of vision that he says has been inspired by the example of Nelson Mandela.
Botha gave way to F.W. de Klerk, who defied expectations by ending apartheid. And de Klerk gave way to the crusader Mandela, who became South Africa's president following 27 years spent in prison on a charge of treason.
That is, the liberation promised by the freedom songs at long last arrived and Jiyane moved on, forgiving but, as Mandela advised, not necessarily forgetting.
"By remembering," Mandela wrote, "we can ensure that never again will such inhumanity tear us apart, and we can eradicate a dangerous legacy that still lurks as a threat to our democracy."
In 2002, Jiyane and others established the Soweto Gospel Choir as a way to herald a triumph of the human spirit over oppression and as a reminder that freedom is not self-perpetuating.
Hundreds of people, all but a few without any formal musical training, auditioned to make the 20-person choir. Those who succeeded have hung around.
"Ninety percent of our members have been with us for 15 years or more," Jiyane said. "A few move on to do other things, so we get just enough fresh blood."
The choir performs traditional "freedom songs, the songs that gave us hope and kept us going," Jiyane said. "We ask that our audiences arrive prepared to experience something new, to explore the beauty of South Africa and to celebrate.
"Our message is simple: Anything is possible; peace and happiness is possible."
The power of the choir's "Songs of the Free" program stems not just from its voices, but from movement and the accompaniment of drums.
"All of the songs are choreographed," Jiyane said. "We have a colorful and vibrant show."
Songs are performed in six of South Africa's 11 officially recognized languages, including Jiyane's native Zulu.
And the choir, having chosen to make the American spiritual, "Wade in the Water," part of its program, recognizes that song has strengthened resolve among disfranchised people around the world.
"If you don't believe I've been redeemed, God's a-gonna trouble the water," the song goes, referring to a passage in the Book of John that describes an angel who disturbed a pool and provided that whoever next stepped into the water would be freed from disease.
The Soweto Gospel Choir is gonna trouble the water — and deliver a healing — right here in Tallahassee.
Want to catch Soweto on stage? The performance will be at Ruby Diamond Concert Hall, Tuesday, December 11, 2018, at 7:30 p.m. For information on other performances, visit openingnights.fsu.edu/events.
Tickets to Soweto Gospel Choir: "Songs of the Free" are priced from $12–$50. To get yours, visit openingnights.fsu.edu or call (850) 644-6500.