'Open Mic' Nights Fueled by Passion
Step Right Up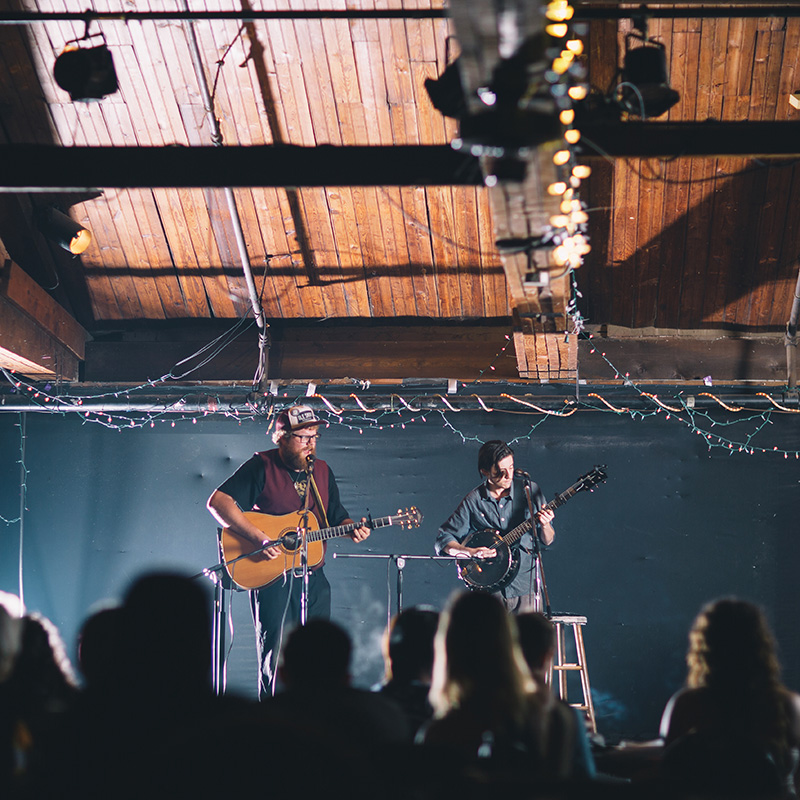 Anyone who frequents "open mic" nights will tell you to expect a mixed bag. You may be treated to a performance by an impressive local talent. But that is far from guaranteed. One night may prove to be remarkable; the next night may resemble an opening round of "American Idol." It's important to make the unpredictability part of the fun.
You can reliably expect to see passion. Self-confidence is a prerequisite for taking the stage, and all participants strive to win over their audiences at local venues including Bird's Aphrodisiac Oyster Shack and The Warehouse.
Wednesday is Comedy Night at Bird's. It's all about chemistry and energy and matters of taste. When they come together, audiences roar. But when connections fail, a performer may be left to feel naked and afraid. In any event, audiences are inclined to give performers credit for putting themselves out there.
Approaches are diverse. The humor may be observational, situational, anecdotal, political, topical, self-deprecating, satirical, politically correct or incorrect. But it's not served up family-style. The material is meant for adult audiences. On a recent Wednesday, foils ranged from oft-pilloried dentists to the superheroes in the latest "Avengers" movie.
All of the comedians — or aspiring comedians — are local, and about 15 will stand up every Comedy Night. You're likely to encounter at least a few to your liking.
Bird's has fine food and drink to offer. Get a grouper sandwich or a burger and throw down a dozen raw oysters. (The aphrodisiac thing isn't guaranteed.) And bring your friends; Bird's works well as a group (critique) activity. The venue is cozy; seats fill up fast and parking is limited, so plan to arrive early. Jokes start at 9:30, but it's best get there at 8:30 if your party is large.
Bird's is located at 325 N. Bronough St., just north of Tennessee Street and three blocks west of Monroe. Jingle 'em up at (850) 222-1075.
 At The Warehouse, too, the mic is open on Wednesdays, from 8:30 p.m. to 2 in the wee hours. Most of the performers are musicians, but comedy acts — both solo and ensemble — take part along with poets and writers and reciters of talkin' blues. Musical genres range from country to ragtime, folk and even flute playing.
Despite its industrial exterior — The Warehouse really is a converted warehouse — the venue is comfortable, welcoming and decorated (year-round) with Christmas lights on the inside.
Audience members are made to feel like they been dropped into a laid-back artists' community. Among performers and audience members, regulars embrace newcomers.
Sign-up at The Warehouse, located at 706 W. Gaines St., moments away from the Florida State University campus, begins at 7:55 p.m. There is no charge to perform. Featured performers are scheduled in advance. For more information, call (850) 222-6188 or check out their Facebook page.
Check out Bird's and The Warehouse. They just might help launch a career.