Online Pooch Popularity Contest Raises Money
Who's Tallahassee's Top Dog?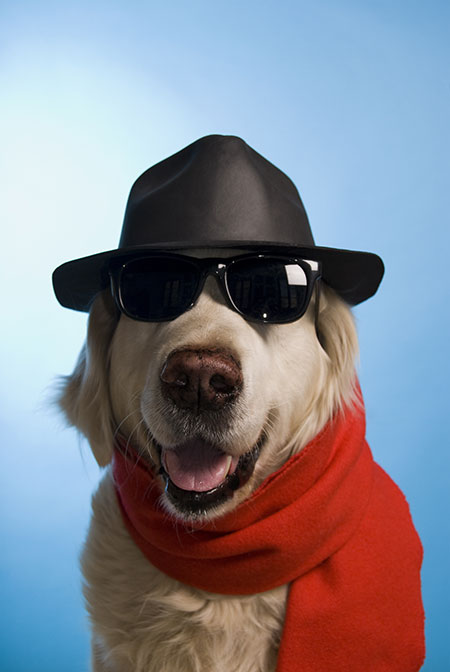 All her life, Gerry Phipps has had dogs and cats in her home, and all of them have been strays.
"We always rescued animals," she explained. "I kept running into strays, even when I was on vacation in North Carolina." That particular critter was a dog named Beau she couldn't keep because he chased her horses. He was ultimately adopted, but it wasn't easy because of the abundance of available animals.
In frustration at seeing the number of animals that needed to be adopted, she went to Lamar Outdoor Advertising "and said 'I want to put up a billboard to tell people to spay and neuter their pets.' And the lady was like 'Well, you got to be somebody. And then, if you do, you've got to offer them a way to do it cheaply.'"
The "somebody" Phipps decided to be was Be The Solution, a nonprofit organization she created in 2007 to encourage people to control pet overpopulation by giving away vouchers for free spay and neutering of cats and dogs.
Phipps and her husband, Tim, completely bankrolled the project with $70,000 in its first year and made substantial contributions over the next three years. Since its inception, Be the Solution has been responsible for spaying and neutering more than 2,800 animals. With discounts negotiated with several local veterinary clinics, the cost for altering each animal averages about $50.
But, said Phipps, the need is greater than her family can meet alone. "We need to get more money from the community. It's time," she said. With the help of a part-time grant writer, Be The Solution is seeking support from the charities of PetsMart, Publix and the Spay/Neuter auto tag, as well as holding fundraisers that last year included a wine tasting and a "Spayghetti" dinner. As an example of the need locally, Phipps said the wine event earned enough money to fund about 100 surgeries — and all were given away within three hours.
After years of being without a permanent location, Be the Solution now has a storefront in the Tallahassee Mall near Barnes & Noble where people can apply for vouchers to have their companion animals spayed and neutered (a $5 copay is required).
This year, Phipps is initiating a Tallahassee Top Dog contest she hopes will become an annual event and a major fundraiser for her cause. There will be nominees in three categories: Top Official Dog, Top Business Dog and Top Citizen Dog. In the first two, the pooches of local politicians, governmental officials and business leaders have been nominated. In the final category, anyone can upload a photo of their "top dog" with a $10 donation. Online voting at bethesolution.us is going on now. Each vote is a $1 donation and you can vote as much as you like. Winners will be announced Feb. 22, which is National Spay Day.
Be the Solution works closely with the Animal Services Center, the Leon County Humane Society and other nonprofits to fill local needs and to educate people about the terrible costs of pet overpopulation. "The sad fact is over 10,000 animals are brought into our shelter every year and…approximately 5,000 are put down," she said. "It's all about prevention."