One to Watch: William Lamb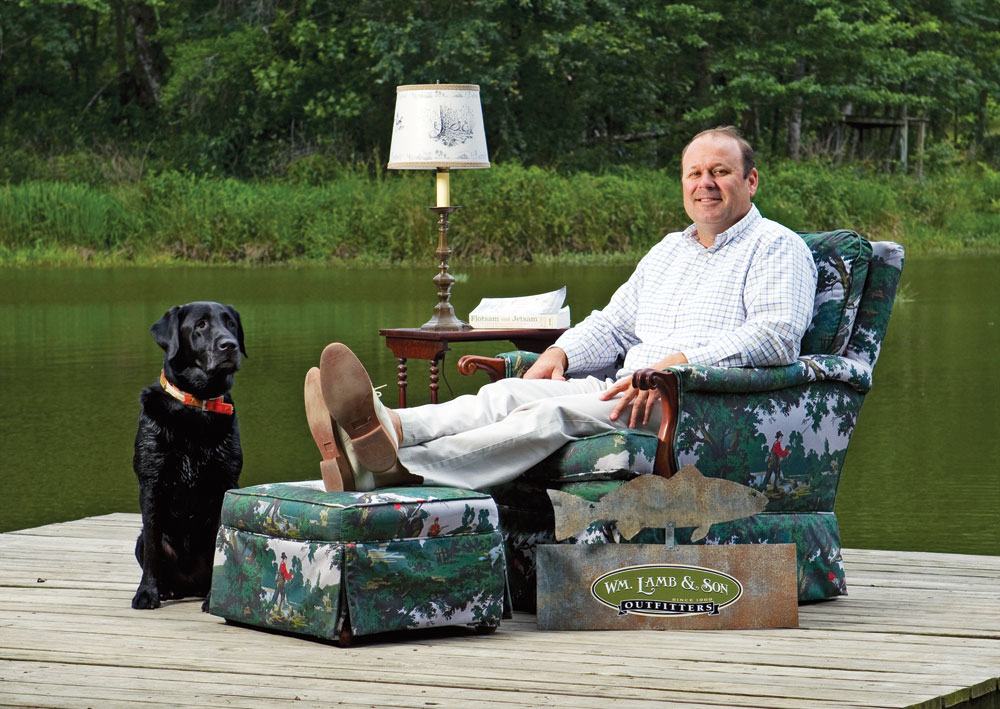 It all began with a child's watercolor tray and the desire to impress his girlfriend. Tallahassee artist William Lamb copied a Winslow Homer picture of a waterscape to create a gift for his wife-to-be, Margaret. Nearly 20 years later, and after a lot of "piddlin' with water colors and acrylics," Lamb says, "that original piece is the only thing I will never sell."
These days he's piddlin' with a lot more. Out of a passion for art and the desire for a simpler lifestyle, Lamb created WM. Lamb & Son, a company that offers distinctly Southern home items, fine art and outerwear. "My work grew from and reflects simple moments from a Southern family's past: riding on your grandfather's tractor or hunting with your dad on a painfully cold morning," Lamb explains.
Reproductions of those poignant moments proved popular on printed T-shirts. Regional retailers began successfully selling Lamb's garments last year. And Lamb, who has a background in finance management, quickly realized growth was possible.
Expanding to homewares was like "getting off the road and finding my own covey of quail." Dinnerware has a Spode-meets-Thomasville-plantation feel and features oak trees, quail and bird dogs. Fabrics, suitable for upholstery, lampshades and clothing, include several hunt-scene toiles and a cheeky camouflage pattern composed of game fowl in flight. "At a recent wildlife expo, people went crazy for the china and fabrics," shares Lamb.
Lamb's philosophy is not to let the world determine how he lives, but to express how we live in the South to the world. "Our Motto is 'Wear it. Live it,' " says Lamb. "I'm selling a lifestyle."