One to Watch: Terry Galloway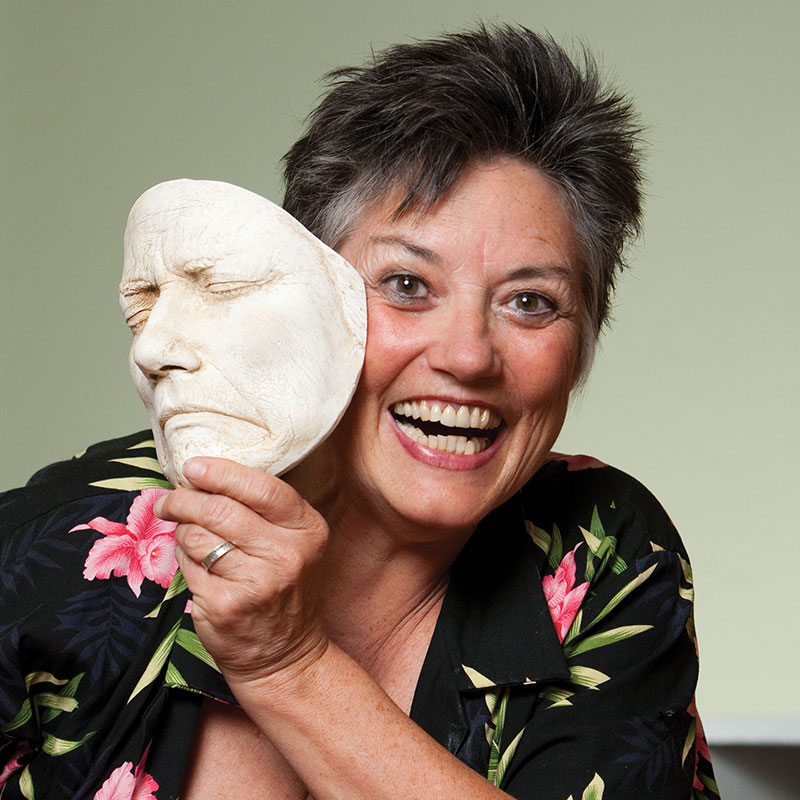 Terry Galloway sheds her Mickee Faust alter ego to promote her recently published memoir, "Mean Little deaf Queer."One to Watch: Terry Galloway
Terry Galloway is best known as the raucous leader of Tallahassee's Mickee Faust Club, a theater troupe specializing in political and literary satire, and as a trailblazer of disability performance. She splits her time between Tallahassee and Austin, Texas, staging workshops for people with disabilities who want to perform. Many do; Mickee Faust has a wheelchair ramp leading to its stage.
Now Galloway, who grew up in the 1950s, has published the memoir "Mean Little deaf Queer," which tells how she fought back from what first appeared to be a lifetime of marginalization and artistic futility. She's "little 'd'" deaf, meaning she lip-reads rather than signing, and says being mean was a survival tactic when she was younger.
"And I'm still mean, but I've become much more forgiving of other people and myself," she says. "I had been, quote, normal, up until the time I was 9, when they discovered that the antibiotic that had been given to my mother had had consequences, and they were on the fetal nervous system … All of a sudden — overnight — I was a disabled child."
It's safe to say that the dark humor and pull-no-punches storytelling in "Mean Little deaf Queer" will roil the community anew. Galloway says she wrote the memoir for her family after her father's death, wanting to preserve their stories. Now she and her partner, Florida State communication professor Donna Marie Nudd, will tour to promote the book, which has won raves. It may be the last time she needs Nudd's assistance: Galloway plans to have cochlear-implant surgery at the end of the year and could get most of her hearing back.