One to Watch: Sunil Harmon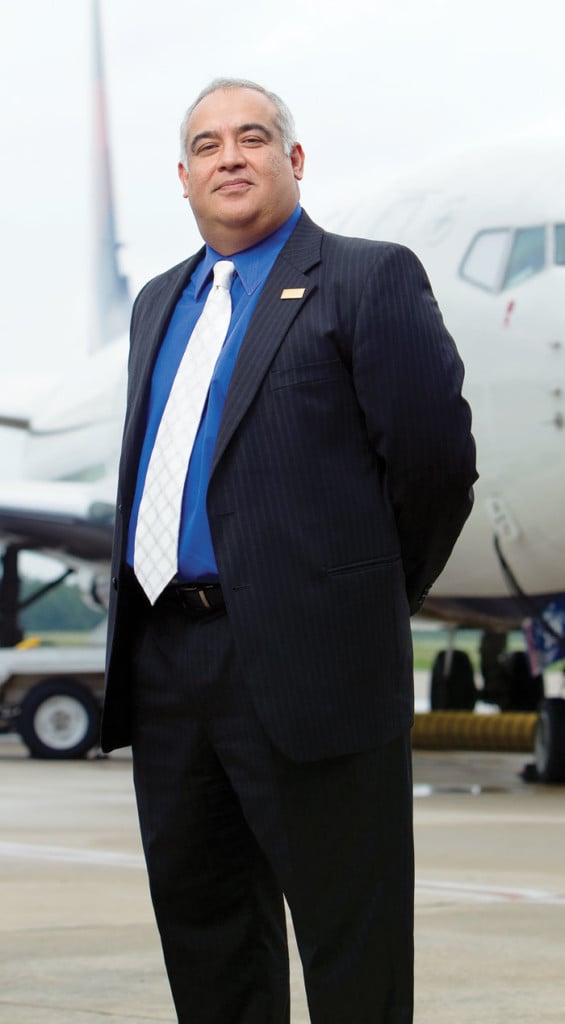 New airport director Sunil Harmon wants Tallahassee to take flightOne to Watch: Sunil HarmonBy Desiree Stennett
After paying his dues in aviation departments in Miami, San Diego and New York, Sunil Harmon has come to town to take on the top position as the new Aviation Director at Tallahassee Regional Airport.
"It's been interesting so far," says Harmon, who is 48. "Interesting in a good way. I have the support of the governing structure. They have been very encouraging."
Harmon is fast-tracking innovation that will restructure Tallahassee's aviation department and hopefully bring more business and air traffic to town.
"If the major airlines think they can get our customers from Jacksonville, Orlando or Atlanta, then they don't see a reason to come to Tallahassee," Harmon says.
Click to enlarge
He has implemented a multi-tiered, 120-day plan designed to combat that belief and, in short, make the airport experience better, including elements that will create a more welcoming environment. There is an air service strategy in place as well as plans to beautify the grounds, make the airport more energy efficient and promote new kinds
of business.
"In order for Tallahassee Regional Airport to be successful, we have to diversify our lines of business, particularly in making the airport into a commercial economic development engine," he says.
The plans are already underway and Harmon is hoping to transform the city's aviation department by the time they're complete.
"I've come here with an open heart and an open mind," he says. "We're open for business and we want to do business. We plan to win the trust and patronage of the community."