One to Watch: Marc Bauer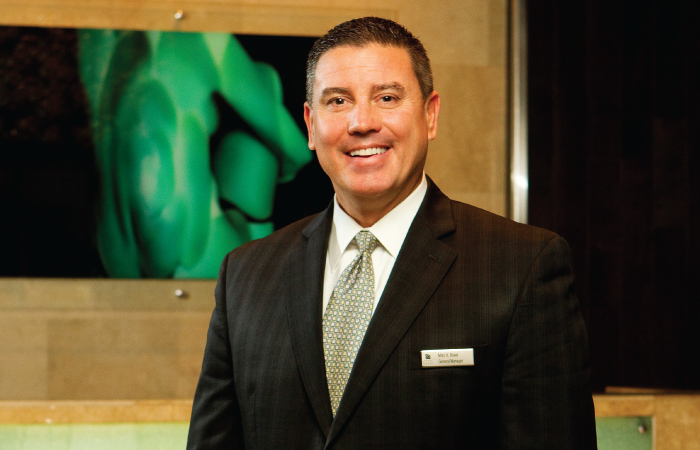 Community involvement is in Marc Bauer's business plan.
It's something the 45-year-old general manager of Hotel Duval has taken seriously since he first came to Tallahassee three years ago to guide the development of the wildly popular downtown boutique hotel.
"I think it's important to both give back to the community, but also to ingratiate and incorporate the community into what you're doing," he said.
Bauer has enthusiastically jumped on the Tallahassee bandwagon since his arrival. He has leadership positions in the Florida Restaurant and Lodging Association's state and local organizations, the Leon County Tourist Development Council, Visit Tallahassee, the Florida State Seminole Boosters and the Council on Culture and Arts.
"We are on the cusp of greatness, and I think from an economic and tourism development standpoint we've had some great momentum over the past three years," he said. "I certainly see us gaining even more forward momentum in the coming years, particularly when the economy improves. Tallahassee is a great environment to do business in, but you've got to figure out what works. Community involvement — and immersing yourself in the community so that there is buy-in to your project and you personally — is very important. This is a town where you reap what you sow."
Is there a Hotel Duval franchise in the works?
"I'm embarking on a new business venture along with the owners of Hotel Duval to grow the portfolio of hotels," he said. "While there probably won't be another Hotel Duval, there will indeed be other hotels in other markets that will share synergies with Hotel Duval. The boutique hotel is our sweet spot, but I wouldn't rule out any opportunity that made sense from both a geographic and financial perspective."