One to Watch: Lee Daniel
Lee Daniel says Tallahassee has more to offer visitors than just football and the legislature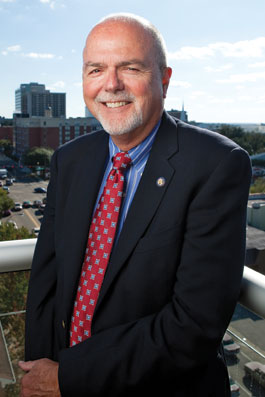 "I've heard over and over again that Tallahassee is really a destination during the legislative session and football season," says Lee Daniel, 60, the new executive director of Visit Tallahassee — the consolidated tourism marketing department of Tallahassee and Leon County.
Daniel, a 22-year veteran of the tourism biz, was hired in March 2009 to be director of Tourism and Economic Development. The department has since merged with the Tallahassee Area Convention & Visitors Bureau to form a single tourism and marketing entity. His job is to tell Tallahassee's story and get more visitors to flock here.
While politics and sports are great things to have, Daniel is convinced that Tallahassee has much more to offer. With the fresh perspective of an "outsider" (he came from the St. Petersburg/Clearwater Area Convention & Visitors Bureau), Daniel says he believes the city could be attracting a greater variety of tourists.
"I think there is a tremendous opportunity to help grow visitation to the greater Tallahassee area and to truly make it much more of a year-round destination," he says, by promoting the region's world-class, nature-based tourism, as well as local historical/heritage sites.
"When you look at St. Marks National Wildlife Refuge and the Apalachicola National Forest, I mean, there's just an incredible array of terrific nature-based tourism," he says. Tallahassee also has "not one but two living history museums, both of which are fabulous. We have Mission San Luis and the Tallahassee Museum. We have a tremendous historical and heritage tourism product."