One to watch » LAURIE GRAYBAR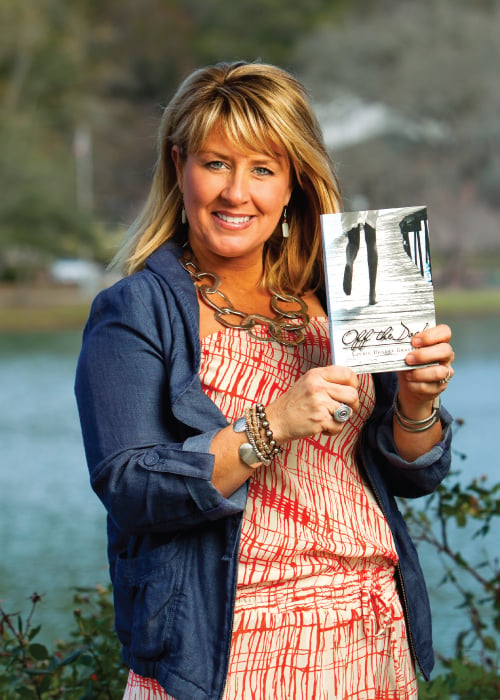 Laurie Graybar's maiden novel mixes ADHD and Southern-style mystery.
One to watch » Laurie GraybarBy Laura Bradley
Laurie Graybar's professional life has been all over the map: She was named Teacher of the Year and worked as a home stager, publishing salesperson and co-owner of an international franchise. Her latest endeavor: novelist.
A scattered career path to be sure, but Graybar comes by it honest. Four years ago, she was diagnosed with ADHD, a discovery that explained a lot of things. "I never knew why I wanted to change things so often and jump into these super-creative tasks, and that once I was done with this, I was ready to move right on to something else," she says. "Those things are all characteristic of an adult ADHD person."
 Laurie Graybar, Photo by Scott Holstein
In working on her journals, a therapeutic activity Graybar has long enjoyed, she began to fictionalize as a coping mechanism. The result is "Off the Dock," a fast-paced mystery novel set in an area based on coastal Taylor County. The book explores not only a boy's tragic disappearance and death, but also the issue of ADHD and the strengths and difficulties of a hyperactive mind.
"I hope that the storyline is inspirational to anybody that has an ADHD child or anyone who is diagnosed, as so many of our adults are today, because we have an ADHD child," Graybar explains.
Having completed and self-published her first novel, she is already working on a second book and contemplating a screenplay. She adds, "I look at all sorts of things, and I just think that if you fool around with anything long enough, you can find a place for yourself in it."