One More Round of Global Funk
Legendary George Clinton to park his 'mothership' late this year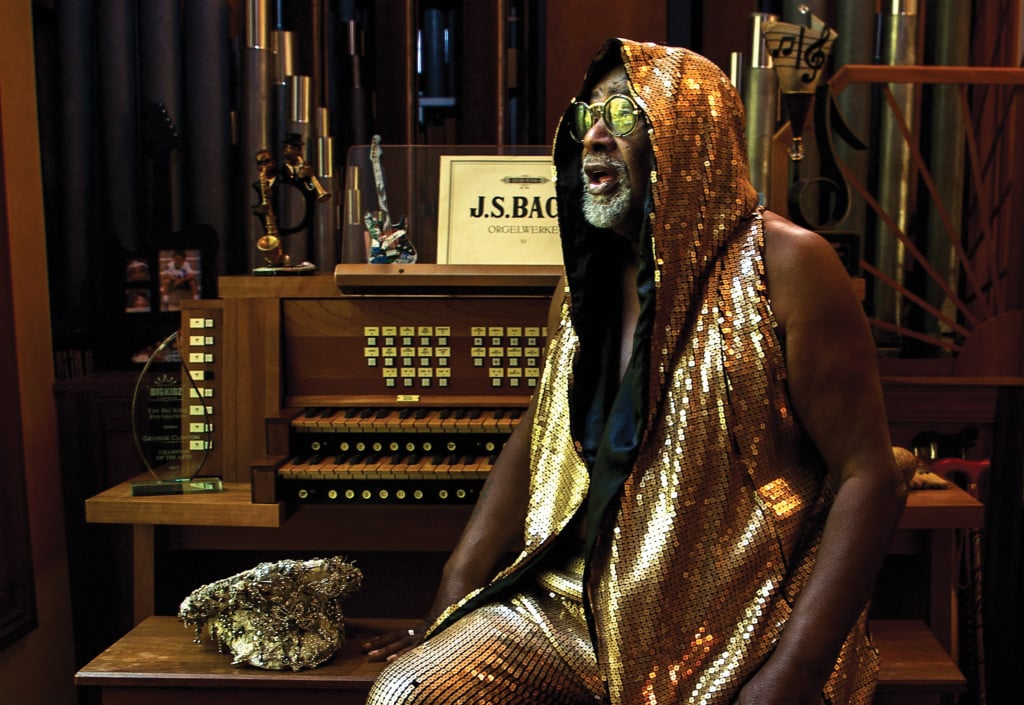 In spring of 2018, Rock & Roll Hall of Fame member and Tallahassee resident George Clinton set the internet ablaze with a double whammy.
The lead punch: the surprise release of the first Parliament Funkadelic album in 38 years. That one set Funk Nation dancing.
But the second punch was a haymaker: Dr. Funkenstein — Grandfather of Funk and arguably one of the progenitors of Afro-Futurism — would retire after one more tour of the planet.
The announced curtain call was May. But buck up, funkateers. The P-Funk machine is extending its campaign for global funk domination until November.
Reached by phone just after a stint on the Soul Train Cruise, Clinton insisted that November was the original plan, that people just got confused.
So no endless retirement tours a la Sinatra?
"No baby. November and I'm out. But first we're gonna go back to Japan and Australia, probably Europe again, who knows where the funk will take ya?"
Whether this was the original call or an audibled play, who could blame Clinton for wanting to keep the party going? Parliament's tear-the-roof-off-the-sucka performances in sold-out houses all over the world — and at sea — and latest album, "Medicaid Fraud Dogg," are converting a new generation to the essential ethos of the funk: "Free your mind, and your ass will follow."
"Man, the audiences have been great. Just as many young kids as older folks," Clinton said. "It really makes me happy for the future funk."
One testimony to Clinton's influence on several generations of funk is the level of talent he is drawing in support of his last tour.
Established booty bouncers like Galactic, Fishbone and Dumpstaphunk have been lining up to tour with the creator of Sir Nose, Starchild, The Lollipop Man (aka Long-Haired Sucker), Uncle Jam, Mr. Wiggles, Rumpofsteelskin, The Flashlight and the Bop Gun.
Not to mention the legendary Mothership, which George proudly points out is "in the Smithsonian. That's some respect."
Clinton was also looking forward to a double-bill tour of Australia with the Red Hot Chili Peppers, who first called on Clinton to produce their 1985 "Freaky Styley" album.
"Those guys know how to give it back, you know. I can call and ask Flea and them to do anything," Clinton says. "All those guys, we've been playing with them for years."
Early this year, the Recording Academy honored George and his P Funk army with a Grammy Lifetime Achievement Award.
Back in the day, the Academy would not be caught dead with these bad boys. Now, George is an elder statesman. Respected. And still bringing the fashion funk.
Sellout tours are nothing new for Clinton. But what's it like touring the world as an eminence grise?
"Actually, the best thing is just seeing the world for the last year through clean eyes. All these places I've been before, most of the time I was high as hell," he told Tallahassee Magazine.
"I never really paid attention to the places I've been. Lately, I've had that chance to see it through happy eyes, you know … clear. It's actually fun to figure out, all these places I've been, I'd never seen them before."
Addiction, something Clinton knows something about, is the theme of "Medicaid Fraud Dogg."
"It looks like the whole society is on drugs of some kind," he said. "Legally. It's the same look I had doing them illegally. They've got everybody strung out, the pharmaceutical companies, all of it getting at our addictive nature. They are making big money off it."
Clinton sees things through happy eyes these days, and while there is satisfaction in looking back, right now he is focused on building a future for the next generation of P Funk, one that extends long after he settles down with his paint brushes and fishing poles. This is a man geared up for one last whirl around the planet.
"Get two booties 'cause you're gonna need them. We're gonna wear both of them out this year."