Office Glasses
In Focus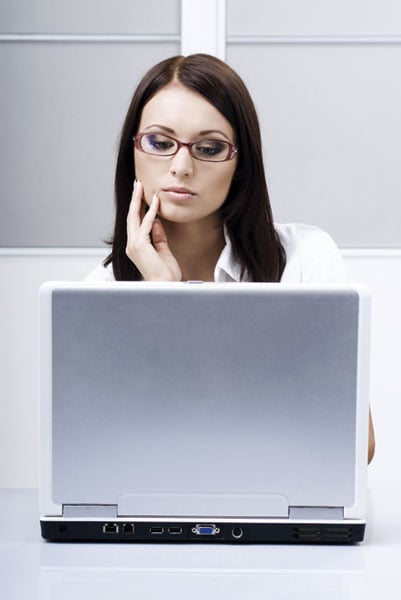 For many office workers, a long day of shifting focus between the computer screen, keyboard, desktop documents and people's faces can cause tired eyes, headaches, and back and neck pain. Not to mention the inconvenience of constantly putting on and taking off — or peering over — reading glasses.
The fusion of traditional reading glasses and the more handy progressive lenses is the answer to this eye-straining conflict. "Office lenses" are glasses specifically designed to allow for hassle-free transitions throughout the workday.
"They are used for computers and reading mainly," says Antuawn Hinkle of The Hour Glass. "It's a no-line bifocal that gives you the ability to have computer distance as well as your reading range without the visible lines." They offer the advantage of a wider reading range than standard progressive lenses.
Because they correct for near vision, objects more than 15 feet away get blurry. "You can't drive with them," Hinkle says. "They're solely for computer and up-close use."
Or, for a less expensive alternative, the website computereyed.com offers a variety of men's and women's styles of office glasses for $39.99 plus shipping costs. You can choose from seven reading strengths between 1.5 and 3.0.