Editor's Letter: Of Manatees and a Mag Lab
A successful future will require environmental stewardship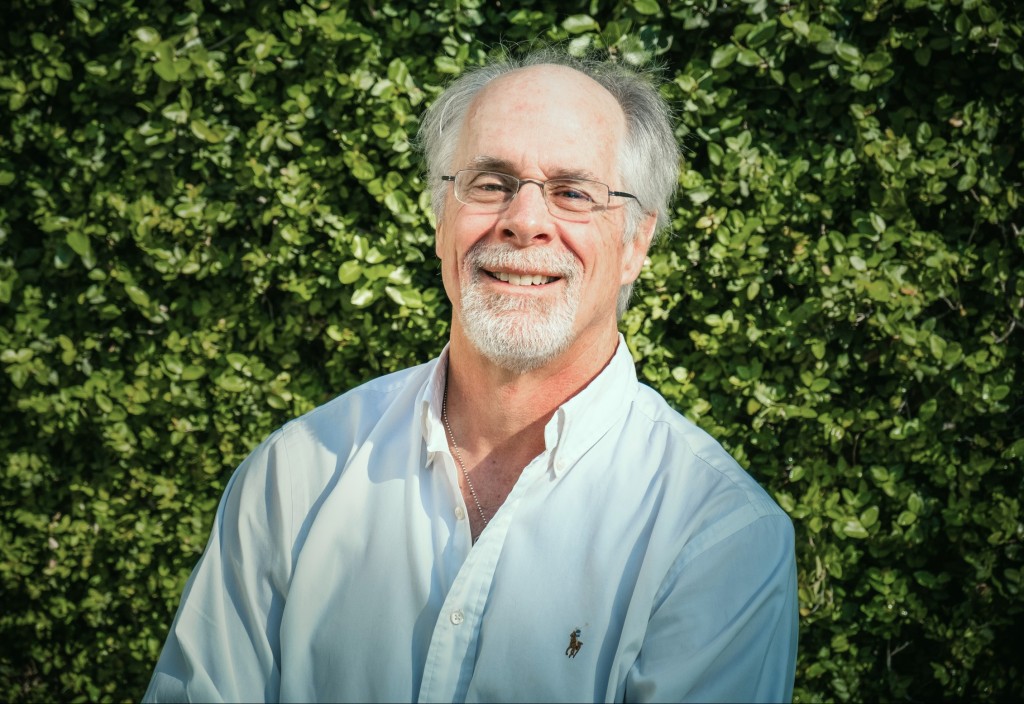 Patrick Rose was a kid growing up in the Wheat Belt when his attention was drawn to a story in the Weekly Reader newspaper. He learned that there existed marine herbivores called sea cows. They more closely resembled elephants than Holsteins and seemed no more probable than a pushmi-pullyu or a blue-headed palooski.
Rose was fascinated.
Years later, Rose, now studying aquatic biology at the University of Missouri Kansas City, was on a break and visiting a brother in Florida when he found his life's work. He was diving in the Crystal River area when he spied a sea cow badly marred by a prop scar and resolved to make life for the creatures safer.
Today, Rose is a leading expert on the Florida manatee and is the executive director of the Maitland-based Save the Manatee Club, a conservation organization founded 40 years ago by entertainer Jimmy Buffett and then-Gov. Bob Graham. Rose lived for 18 years in Tallahassee, working for state and federal wildlife agencies. He was the first biologist hired by the state to focus on marine mammals.
The poet Barbara Hamby likes to share a Pablo Picasso quotation with her students at Florida State University: "Inspiration exists, but it has to find you working."
Rose, during that dive in Crystal River, was not merely sightseeing. He was taking a biologist/conservationist's interest in his surroundings. The inspiration to protect manatees had found him working and thus took hold.
Rose had hoped that he would have worked himself out of a job by now, but the future of the manatee is far from secure. Mortality this year has been extraordinary, the result of nutrient pollution that produces massive algae mats that leave seagrasses starved for sunlight and manatees without food.
For now, manatee numbers from Crystal River north around the Big Bend and along the Panhandle are good and may even be growing, a reflection of the relatively healthy condition of the region's aquatic ecosystem. The manatee appears to be expanding its range in response to a string of moderate winters. Sightings, according to Rose, have been reported in Alabama and even further west.
But human pressure on that ecosystem is sure to grow. A migration termed by some the "Great Reshuffle" has been among the pandemic's byproducts, and our area is on the receiving end of it. Florida presents a long history of infrastructure not keeping up with growth, and when it is overwhelmed, environmental conditions deteriorate rapidly. Wastewater systems around the state, including in the Northwest region, are badly in need of overhauls.
Tallahassee will grow, too, thanks to a concerted effort to position the city as a technological solar system with the Mag Lab as its sun. The inspiration to bring Tallahassee's technology assets, its academic excellence, its capacity for research and its appetite for entrepreneurship to the attention of the world caught the right people.
Cristina Paredes and her team at the Office of Economic Vitality, Jeff Whalen and Abby Queale at Mag Corp, Ron Miller at Innovation Park, business incubators including Domi Station and the innovation labs to come at Innovation Park, and the groundbreaking tech businesses that already call Tallahassee home are accounting for a critical mass of energy that appears sure to bring about a new wave of economic development in the city.
"We're not Austin, Texas, or the West Coast or the Research Triangle in North Carolina, but we're growing," Susan Fiorito, the dean of the Jim Moran College of Entrepreneurship at FSU, said to me recently. "Our potential is huge."
And it will not remain undiscovered or untapped for long. Inspiration will strike people, and they will find that Tallahassee is working. Then, germination occurs.
The way forward is complicated but bright. In our midst is the world's most magnificent mag lab. And, just a short drive down the Woodville Highway, manatees feed on seagrasses that remain lush.
To the extent that the future respects the past, we'll be in good shape.
Take good care,
Steve Bornhoft