Odessa Deng Recalls Her Tallahassee Magazine Cover of 12 Years Ago
The Chiles graduate has fond memories of the shoot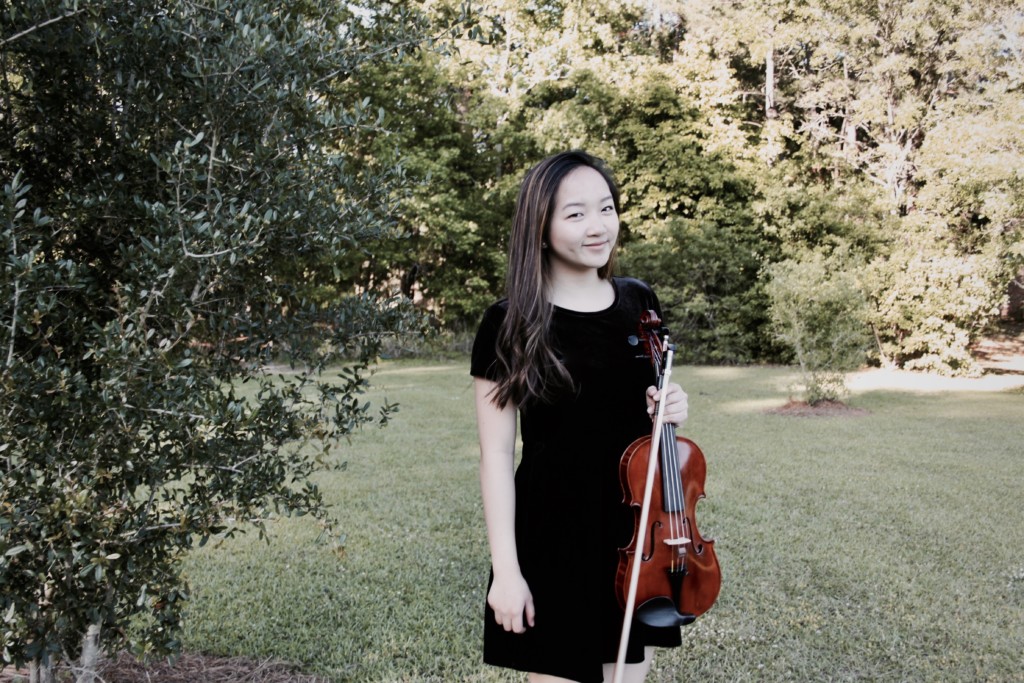 She remembers not wanting to smile.
"I was really shy then," she said.
Odessa Deng, a 7-year-old violin student at the time, smiled nonetheless and brought a strong note of holiday cheer to the cover of the November-December 2007 issue of Tallahassee Magazine.
There she stood in a burgundy lace dress to trumpet the magazine's holiday fashion report. To her neck, just beneath that smile, she held a violin as if poised to play, "It's the Most Wonderful Time of the Year."
"I remember being so excited about the dress they lent me and the makeup prep," Deng wrote in an email last week.
As for her shyness: "My mom had to stand behind the photographer to try to make me laugh."
We're telling you about Deng as we at Tallahassee Magazine observe our 40th anniversary. We're celebrating via the sharing of magazine covers and stories from the past 40 years.
Deng, now 19 and a Chiles High graduate, just completed her first year at Harvard University, where she says she's leaning toward a degree in neurobiology.
She performs among 33 violinists in the university's Harvard-Radcliffe Orchestra, founded in 1808. She also acts in musical theater at Harvard and serves on the orchestra's board as fundraising and development director.
When we caught up with her last week, Deng was participating in a study-abroad program in Oxford, England, where she says she'll study evolutionary biology and the scientific revolution related to Charles Darwin.
When she's home in Tallahassee, she can hardly forget her Tallahassee Magazine experience. Her mom keeps a copy of that "Holiday Magic" issue in the living room, she said.
"After seeing the cover," Deng wrote in her email, "my private teacher at the time — Ms. Shelley — was relieved that I had a straight bow."