November/December 2015 Agenda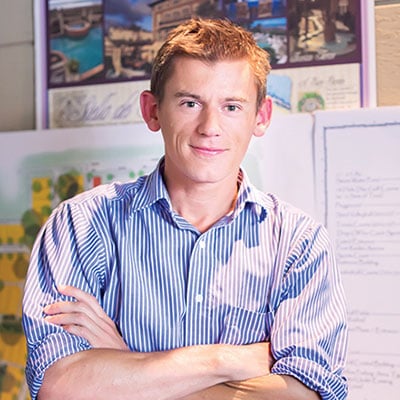 Awards & Accolades
▪ Leon County Tax Collector Doris Maloy was recently awarded the prestigious Victor E. Martinelli Outstanding Treasurer's Award by the National Association of County Collectors, Treasurers & Finance Officers.
▪ Holland & Knight reports that five of the firm's attorneys in Tallahassee have been named to Florida Trend magazine's 2015 Legal Elite list. At 37 in total, Holland & Knight has more Legal Elite honorees than any other law firm in the state. The following Tallahassee-based attorneys were recognized as 2015 Florida Legal Elite and Hall of Fame honorees: Martha W. Barnett — Government & Administrative — Hall of Fame; Sarah S. Butters — Wills, Trusts & Estates; Tiffany Roddenberry — Commercial Litigation — Up & Comer; Lawrence E. Sellers — Government & Administrative — Hall of Fame; Karen D. Walker — Government & Administrative. The firm also announced that Tallahassee-based attorneys Lawrence N. Curtin, Mark K. Delegal, Stephen H. Grimes, James M. Ervin Jr., D. Bruce May Jr., Shannon Hartsfield Salimone, Lawrence E. Sellers and Karen D. Walker have been selected by their peers for inclusion in The Best Lawyers in America 2016. Ervin was also named "Lawyer of the Year" in Corporate Law.
▪ Roger Bouchard of Live Oak and Bill Powers of Tallahassee received the "Honorary Sheriff" award from the Florida Sheriff's Association at the FSA's recent summer conference in Fort Lauderdale. Powers and Bouchard were presented the honorary title based on their years of service and support for law enforcement and the Florida Sheriff's Association.
Zajac
Courtesy pictured individual
▪ Mollie Zajac, a Tallahassee-born esthetician/skin care specialist, has completed certification through Oncology Esthetics-USA and has expanded her practice to serve individuals who have cancer or are recovering from it. The training prepares professional estheticians to provide safe, customized spa treatments to clients with skin that's been compromised by health issues.
▪ Cascades Park received the Florida Institute of Consulting Engineers' Engineering Excellence Grand Award in the Water and Stormwater category for 2015. Mark Llewellyn Sr., P.E., president of Genesis engineering, accepted the award at the 99th annual FES/FICE Summer Conference and Exposition banquet in July. This is the seventh award Genesis has received for Cascades Park. Genesis was involved in the planning, design and construction of the Capital Cascades Trail and Cascades Park from 2002 to March 2014. The 25-acre urban park is a major flood control/flood plain management system and an outstanding recreational facility for the community.
▪ Leon County District 4 Commissioner Bryan Desloge was elected vice president of the National Association of Counties during the association's 80th annual Conference and Exposition. He'll serve in this role for a year and then assume the role of association president in 2016. Desloge has served on the Leon County Board of County Commissioners for nine years and was chairman from 2008 through 2009.
▪ The National Committee for Quality Assurance recently announced that Tallahassee Primary Care Associates has received NCQA Patient-Centered Medical Home Recognition for methods that focus on highly coordinated care and long-term, participative relationships.
Promotions & Hires
▪ Dennis Gallant, CPA, is the new senior manager of tax services at Thomas Howell Ferguson P.A. Gallant has more than 20 years of experience in public accounting and has worked with tax compliance and consulting. He previously worked at Rea & Associates Inc., in Lima, Ohio, as a staff accountant and advanced to principal. In related news, the firm also welcomed Gabe Crook and Trevor Godfrey to the Assurance Services Department. Crook received his bachelor's degree in business administration from Florida State University in Panama City, Florida. Godfrey received his Bachelor of Accountancy and Master of Accountancy degrees from Missouri State University.
Greenberg
Courtesy pictured individual
▪ Richard A. Greenberg, a partner with Rumberger, Kirk & Caldwell, was sworn in as treasurer of the Florida Association of Criminal Defense Lawyers at FACDL's 28th annual meeting in Key Biscayne. In addition to criminal defense, Greenberg represents clients in attorney discipline, bar admission and professional licensing matters.
▪ Ameris Bank recently named William "Bill" Watson, MBA, as vice president of commercial and industrial banking for the Tallahassee market. In this role, he will work directly with business owners in the market to grow business deposits and loans and develop commercial relationships. Before joining Ameris Bank, he worked as a specialist at the Florida Office of Financial Regulation and managed 25 international bank branches and administrative offices in financial and regulatory compliance. He also acted as the liaison for bank presidents, boards of directors, CEOs and executives. Before that, Watson was a commercial lender and associate vice president at Farmers and Merchants Bank and a commercial credit analyst and branch manager at BB&T.
▪ North Florida Women's Care recently announced that Kendra Marcinowski, ARNP, has joined its healthcare family. Marcinowski is a board certified Women's Health Nurse Practitioner. She received her bachelor degree in nursing from Florida State University, and her Master of Science degree in Nursing from University of Alabama at Birmingham. Kendra has a wealth of experience in the women's health nursing field, much of which was gained as a labor and delivery nurse at Tallahassee Memorial Hospital.
Correa
Courtesy pictured individual
Medina
Courtesy pictured individual
Estes
Courtesy pictured individual
▪ Mary Estes, executive vice president of First Commerce Credit Union, was recently selected to participate in Filene's 2015 i3 program. This two-year program puts the best and brightest credit union leaders to work on the consumer finance industry's most challenging problems. John Medina has been promoted to vice president of business, investments and insurance services of First Commerce. He will retain oversight over Six Pillars Financial Advisors and First Commerce Insurance Agency. Medina has extensive experience as a commercial banker and high-performing manager of commercial and business banking teams throughout the Southeast. William "Willie" Correa has recently joined the credit union as business service executive. Correa has more than a decade of business and consumer lending experience at Regions Bank, Florida Bank, and Iberia Bank. Christopher Fox was recently named director of information technology at the credit union. He previously worked for ORNL Credit Union in Oak Ridge, Tennessee, for six years. Fox will be responsible for all aspects of IT infrastructure, security and performance.
▪ James Moore, Certified Public Accountants and Consultants, is pleased to announce the promotions of Jennifer Carpenter (to senior accountant), Karsten Derendorf (associate accountant), Wayne Durrett (associate accountant), Katharine Lavenhagen (manager), Samantha Lussier (associate accountant), Justyna Mueller (manager), Andrea Newman (non-profit tax director), Kyle Paxton (ACS staff consultant), Angela Roberts (associate accountant), Alfredo Ruiz (senior accountant) and Beckey Skipper (senior administrative assistant). The firm also recently welcomed Carrie Boynton, Eugene Laffer, Matthew Noble, Samantha Riggs and Anthony Walsh to the firm.
Johnson
Courtesy pictured individual
▪ Charlie Johnson is the new senior project manager at Wood+Partners Inc., a landscape architecture and land-planning firm with offices in Tallahassee and Hilton Head Island, South Carolina. Johnson works in the Tallahassee office. He provides landscape architecture and land planning services for parks and recreation, urban communities and mixed-use commercial projects. His most recent projects include the local Capital Cascades Trail — Segment 3/FAMU Way Extension.
▪ John Swope and Robert Simon recently joined Modern Woodmen of America as financial representatives in Tallahassee. The organization was founded in 1883 and named in honor of pioneering woodmen who cleared forests to build homes and communities and provide security for their families. Modern Woodmen of America was created to clear away family financial difficulties. Swope and Simon will serve members, their families and residents throughout the Big Bend.
Butler
Courtesy pictured individual
▪ Capital City Bank recently announced that Tallahassee native William Butler has joined the Capital City Bank board of directors. Butler will support Capital City Bank and ensure its success through business development and community involvement. Butler, founder and principal of Real Estate InSync, is an accomplished real estate portfolio manager with more than 30 years of experience with high-net-worth private, corporate and institutional clients throughout the United States. Butler is a Counselor of Real Estate, a prestigious designation signifying his professional achievement as a trusted real estate advisor. He is also former chairman of the Economic Development Council of Tallahassee/Leon County, Greater Tallahassee Chamber of Commerce and Tallahassee Downtown Redevelopment Commission.
New & Notable
▪ The Florida State University Credit Union has gone Uptown, with a new branch at 6274 Old Water Oak Drive near the entrance to the Persimmon Hill shopping center. Bradley Blake, FSUCU president/CEO and board chairman Dr. Stacy Sirmans cut the ribbon at opening ceremonies on Aug. 4. Also on hand were Chamber of Commerce representatives, FSUCU staff, management and board members, neighboring Persimmon Hill businesses, local credit unions and members of the Tallahassee community. The 4,400-square-foot full service branch will include teller, loan and member services along with three drive-thru lanes and an ATM.
▪ The Foley Cellulose mill in Perry recently donated more than $12,000 of surplus industrial material for use in building artificial reefs just off of the coast of Taylor County and $3,000 towards the cost of deployment. The Taylor County Reef Research Team expands existing artificial reef sites and raises money for new reef construction. The team coordinates with other reef-builders in Florida and has an extensive reef-monitoring program in Taylor County, which has more than 50 miles of coastline.
— Compiled by Jason Dehart