Not Your Grandma's Junior League
Publisher's Letter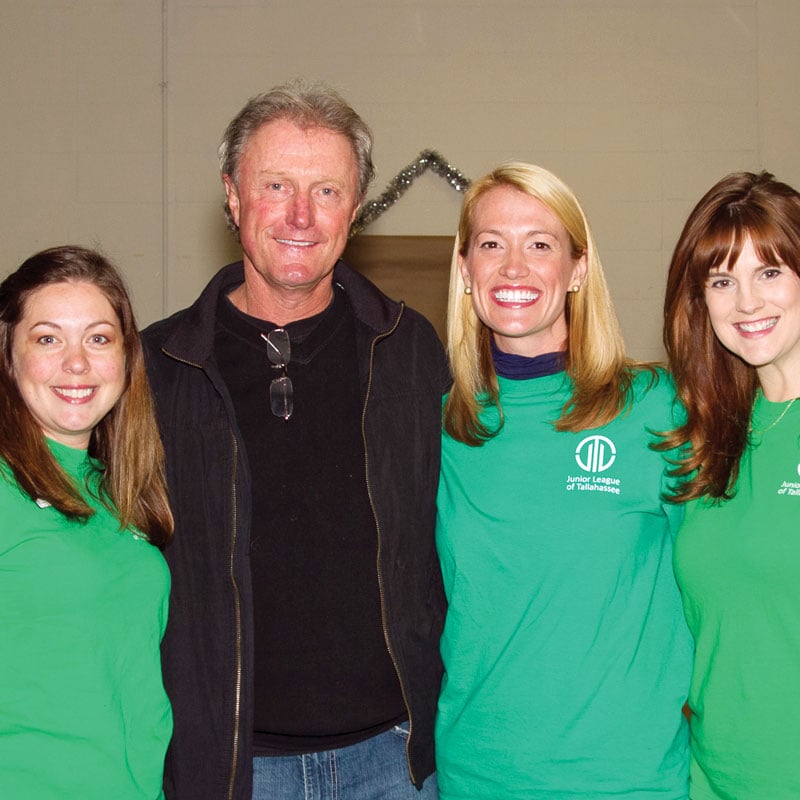 I have, for the past year or so, had the opportunity to serve as a community advisor to the Junior League of Tallahassee. When asked to participate, I had no concept of what my role would be or what benefit my observations or comments could provide to the organization.
At first, it was attending a Q&A session with other advisors. Several JLT members in leadership roles asked us to be candid and transparent with our feedback. The one question that sticks with me is what was the community's perception is of the League.
The general response was that there are mixed community perceptions based on what demographic you might be asking — and I have heard many. Here are a few examples:
An elitist social class of busybody Southern ladies.

Rich ladies who wear sweaters and pearls, have parties and go out to lunch a lot.

An extension of college sorority life.

And many have no perception of who Junior Leaguers are or what they do.
None of these descriptions casts a positive light on this organization and, today, all of these perceptions are stuck in the era of black-and-while television reception of the '50s.
Through Tallahassee Magazine, Emerald Coast Magazine and our 850 regional business magazine, I have had numerous opportunities to interact with the Junior League organization and individuals in Tallahassee and Destin over the past two decades and can therefore refute all of these archaic perceptions. 
Members of the Junior League, from my real-time experience, are astute business, community and family leaders who are poised and passionate about everything they do. The organization provides a forum that brings like-minds together and serves multiple functions:
As an opportunity for individuals to develop their interpersonal skills to become the next generation of community and business leaders.

To provide an organization that contributes to the community and individuals in need.

To develop a network of friends and associates that will help one another and mentor young women embarking upon marriage and motherhood.
In the Destin area, the Junior League of the Emerald Coast is the sole benefactor of our Best of the Emerald Coast event, which draws more than 3,500 people on a fall evening and raises $45,000 — which goes right back into the community. Here in Tallahassee, the League raises more than $35,000 with its annual Whale of a Sale, again sending every dollar back into the community. The JLT's projects include back-to-school shopping at the Kids Boutique, twice-monthly family nights at Boys and Girls Clubs, Second Harvest Backpack program and smaller Done in a Day projects. 
In March, I was asked to attend Operation Prom Dress, where about a dozen children from Gretchen Everhart School came to the Elks Lodge to choose a complimentary prom dress. I watched something special happen that morning as League members took these kids, many severely disabled, through a magical journey to choose a dress, get it fitted and select accessories to pull the look together. The next day, it was open to any young lady who wanted a dress so she could attend prom and feel good about herself.
Most of the children from Gretchen Everhart could not speak, and many had bodies that were physically ravaged by a lifetime in a wheelchair. The women of the League communicated with these kids like they were their own and made them feel so special that the images you see on this page could happen.
This takes a lot of courage and a confidence in one's own skin to work so closely and genuinely with a population that most people just look away from. This is the essence and the core of the modern Junior League.
What the League has is really a branding issue. Beginning this year, the Junior League of Tallahassee will embark upon a branding/rebranding campaign, and Rowland Publishing plans to cover them all the way through the process. This summer, 850 The Business Magazine of Northwest Florida is planning a feature story on the process of branding and rebranding and plans to bring the fundamental element of this process to our business readership, showcasing three local entities that are doing so — Florida State University, the nonprofit Junior League of Tallahassee and the Thomas Howell Ferguson accounting firm. In addition, over the following 12 to 18 months, we plan to provide readers updates on the progress and eventual results.
With regard to the League … my goal is to dispel all misperceptions about an organization that does so much more for our community and its people than you might know.
It's a new century, and it's a new generation of women taking the Junior League to a new level of awareness, accomplishment and success.