Not Just for Junior
Picture books are great for all ages, so get your hands on these stories written by Tallahassee-area authors — if not for your kids' sake, then for your own!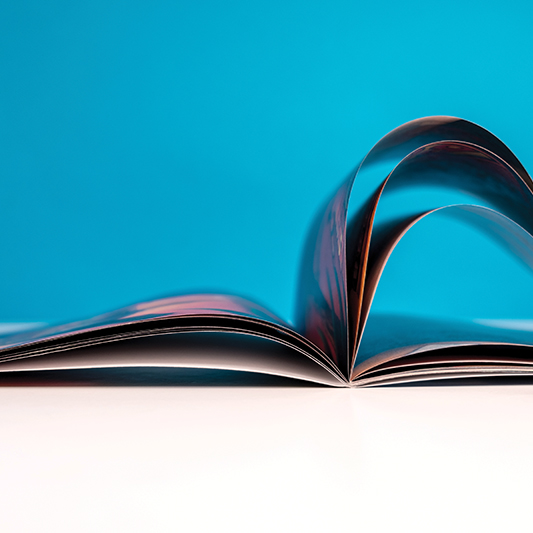 One book is inspired by a mother's love and the animals of Kenya, another by the legendary Seminole leader, Betty Mae Jumper. Some take place in our own backyard.
Tallahassee has a wealth of authors who specialize in children's picture books, a tricky form of literature that must combine illustrations with a clever or compelling story that's entertaining enough to read aloud to kids, again and again.
"The best thing about picture books is that you read aloud," said Janine Couch, a former teacher and the "Kidtown" curator for children's and young adult (YA) books at Tallahassee's Midtown Reader. "They should be rhythmic and fun — a book you can reread dozens of times."
Despite the proliferation of e-books, printed picture books are still beloved, filling shelves of bookstores and libraries.
"Picture books are for all ages," noted Mary Douglas, youth services coordinator at LeRoy Collins Leon County Public Library. "They're a timeless treasure."
What follows is a sampling of picture books by local authors, some of which are newcomers while others are seasoned scribes. Most of these books can be found in the library or can be ordered through your favorite bookstore or the author's website.
---
The Butter Bean Lady
Authors: Rosalind Bunn and Kathleen Howard Illustrator: Lydia Rupinski
Rosalind Bunn, who has three grown children and a grandson, teaches third grade at East Side Elementary in Marietta, Georgia, and is among the local children's authors being showcased at Tallahassee's Midtown Reader.
In "The Butter Bean Lady," published in 2012, Bunn conveys the childhood memories of her friend, Dianne Buchanan Gurr, in a delightful story of love and acceptance in 1950s South Georgia.
Every Saturday, the Butter Bean Lady came to Dianne's grandmother's house with her own granddaughter, Julia Belle. Dianne and Julia Belle played together while the Butter Bean Lady sold produce around town. At the end of the day, Dianne's grandmother invited Julia Belle and the Butter Bean Lady to join their family for a delicious supper:
Our tummies were full and our hearts were full. We would wave goodbye knowing that the Butter Bean Lady and Julia Belle would return next week.
In looking back on the memories from that time, Dianne realized how her family's acceptance "was a special gift," not just to the Butter Bean Lady and Julia Bell; it was a gift for Dianne's family, too.
This tale and others written by Bunn were recently accepted into the Atlanta History Center's bookstore.
Along with "The Butter Bean Lady," Bunn has co-authored two other children's books with her friend, Kathleen Howard: "Sophie May and the Shoe Untying Fairy" and "The Monsters Three." Her two solo works are "Whose Shadow Do I See?" and "Thunder and a Lightning Bug Named Lou," which was released in December of 2016. She wrote her newest children's book, which will be published in 2017, with her daughter, Maggie.
Bunn said her stories all have an underlying message: "Although, I don't go into it with that thought. The key to the message is subtlety."
---
Maggie: the Beagle with a Broken Tail
Author: Evelyn Gilmer Illustrator: Melissa Griggs
Evelyn Gilmer Sherron is a retired first grade teacher who taught at Tallahassee's W.T. Moore Elementary. She has six grown children, 16 grandchildren and one great-grandson.
The lovable family beagle, Maggie (now nine years old), is the main subject of Gilmer's seven books, three of which are picture books that include directions for a free audio download. The remaining four books are chapter books.
In the first book, it's a mystery how Maggie broke her tail, but there are lots of theories — one involving monkey grass.
She liked the feel of its cool blades scratching her fur as she twisted and turned on her back until the warm sun lulled her off to sleep each afternoon. Maybe that's how Maggie got her broken tail: jumping and sleeping in the monkey grass!
Sherron is now working with Sealey Elementary students on a sea turtle project through a literacy grant she received from the Rotary Club of Tallahassee Northside, based on her third book, which is about Maggie and baby sea turtles.
Sherron has wanted to write books since she was a kid, herself. "A fourth grade teacher told me that I would write a book one day," she said. "I never forgot that. I told my students that maybe one day I'd be reading a book of theirs."
---
Davy the Day Bat
Author and illustrator: Danielle Gallo Jones
Danielle Gallo Jones, the mother of an 11-year-old, is a guidance counselor at Lincoln High School and was previously a guidance counselor at Holy Comforter. She grew up "loving to draw and write and make little books."
"Davy the Day Bat" is a sweet story that reflects Jones' desire to help children overcome challenges. Davy is, normally, a happy bat who befriends other animals. In this story, he struggles with finding his own identity:
Why was he all by himself with nobody like him? The question made him feel gloomy, and in fact, he felt quite grim.
There is a happy ending, of course, and a good life lesson. "Davy creatively solves a problem," Jones said.
"Davy the Day Bat" includes instructions for a free audio download of the book.
---
She Sang Promise: The Story of Betty Mae Jumper, Seminole Tribal Leader
Author: Jan Godown Annino Illustrator: Lisa Desimini
Jan Godown Annino has worked as a journalist, tutor and travel-guide writer. A Tallahassee resident with a daughter now in law school, she has a lifetime love of storytelling, which comes across in her beautifully written book about the courageous Seminole leader, Betty Mae Jumper.
Annino first met Jumper at a cultural heritage festival and thought, "Here is a very big history-maker, sitting unnoticed behind a stack of newspapers and piles of gorgeous patchwork clothing." She introduced herself to Jumper, and they stayed in touch for 20 years before Annino wrote "She Sang Promise," in lines that read like poetry:
A mama alligator floats babies on her back.
An itchy black bear takes a palm tree scratch,
leaving soft fur tufts that swamp mice fetch.
Seminole women trailing patchwork skirts reach across
chickee floors.
Betty Mae Jumper, who died in 2011, was the daughter of the Seminole Medicine Woman Ada Tiger and a French trapper whom Betty never knew. She became a nurse who cared for her people and married Moses Jumper, who worked as the star alligator wrestler for a tourist stop. One day, when he was sick, she took his place wrestling alligators so he wouldn't lose his job. The first female to be elected Seminole Tribal Chairman, Jumper was also co-editor of the tribe's first newspaper, the Seminole Tribune.
"She Sang Promise," with an afterword by Moses Jumper Jr., was the 2011 Florida Book Awards gold medal winner in children's literature. The book includes a glossary and resource information.
When she shares Jumper's story with schoolchildren, the most frequently asked question that Annino receives "involves some version of: 'Is she a real person?' When I answered one little girl that, yes, Betty Mae Jumper was born, lived and died after an astounding life, she said, 'Oh my goodness. I thought she was only a doll!'"
---
Marvin the Magnificent Nubian Goat
Author: Carol Hair Moore Illustrator: Michael Harrell
Carol Haire Moore is a grandmother of seven, a former teacher and a graduate of Florida State University. She and her husband, Ed, raised their three children on a farm just outside of Tallahassee in Leon County. Moore Farm was filled with lots of animals, including cows, horses, chickens, peacocks and the family's favorite animal, a goat that became the inspiration for her book, "Marvin the Magnificent Nubian Goat."
Marvin stars in the first book of her series, "I Wish You Ice Cream and Cake."
"Maybe I'm a horse, but I don't know how to neigh," exclaimed Marvin as he searched for his identity. He visits all the animals on the farm before making a discovery about himself.
Moore's other titles in this series include "Busy Bumble Bee Rides the Waves," "Ruby Kate's Scrumptious Tea Cake Party" and "Papa Mole's Secrets of Happiness."
All four books in the series are displayed in the Governor's Mansion Library and are read to visiting children. Two more are planned for the series.
Moore said that children enjoy finding familiar animals and places in her books. Much of "Papa Mole's Secrets of Happiness," for instance, takes place in Apalachicola National Forest. The book includes a large educational section on the animals, plants and trees found there.
"Everything is authentic," she said.
Moore hopes she's influencing children "with wonderful life lessons to live by."
---
My Uncle Rob
Author: Steve Sandler; Illustrator: Rob Cunningham
Sandler is a 65-year-old Tallahassee author and songwriter. He previously taught deaf students at W.T. Moore Elementary and Cobb Middle School before going into the restaurant business (first owning Azalea Grill, then The Sweet Shop). Sandler later helped visually impaired people in the restaurant training program at the state Division of Blind Services.
Sandler was diagnosed with Parkinson's in 1999, a decade after his good friend, Rob Cunningham, the inspiration for Sandler's book, contracted the disease. Sandler wanted to pay tribute to Cunningham, who was a Tallahassee restaurateur, and help children understand Parkinson's. In the book, which is told from a child's point of view, Cunningham is portrayed as the main character's older friend, who is endearingly called "Uncle."
"Rob taught me how to deal with the disease," Sandler said. "He dealt with it so gracefully himself."
"My Uncle Rob," features vibrant artwork, which was created by Rob Cunningham. Most of Cunningham's paintings now hang on the fourth floor in UF Health Shand's Hospital Center for Movement Disorders and Neurorestoration. Sandler includes information on Parkinson's groups at the back of the 30-page picture book.
"Rob always had a smile on his face, and I've tried to do the same thing," Sandler said. "I owe a lot of my success and happiness to watching Rob."
At the book's conclusion, Sandler writes, "I've learned from Uncle Rob that no matter how your life turns, it you face each day with courage and a smile, you can do anything."
"My Uncle Rob" beautifully conveys a story of optimism and hope, despite misfortune, that's easy enough for children to understand and poignant enough to appeal to adults.
"I write with the story in mind," said Sandler. "I enjoyed reading to my own children so much. The most enjoyable part of my children's childhoods, to me, was when they curled up in my lap and I read to them."
Sandler also wrote "The World of the Polka Dot Bear," which was illustrated by his daughter, Rachel, and "Firehouse Café," which was illustrated by Melissa Wyman and which received third place honors in the Seven Hills 2012 writing competition.
Sandler is a member of the North Florida Parkinsons Awareness Choir, which provides vocal therapy. He noted that "one common symptom of Parkinson's is a weakening of vocal abilities. It affects our volume, range and expressiveness." In spite of that particular challenge, he has written and performed children's songs and produced a CD of 14 original songs, "From Sunrise to Lullabies."
When performing in public, Sandler closes with a signature tune,"Reaching For The Sky." "It is an instructive and uplifting tune that expresses the
same sentiments as 'My Uncle Rob.'"
---
My Mom Loves Me!
Author: Amon Rwito Illustrator: Marvin Paracuelles
Amon Rwito is native of Kenya and a father of two who teaches science and engineering at Kate Sullivan Elementary. Both of his books, "My Mom Loves Me!" and "My Dad Loves Me!," were influenced by his childhood in Africa.
"In Kenya, I was growing up around animals, and even as a child, I was aware of how mothers were not afraid to give up their lives for their kids," Rwito said. "Chickens or goats or cows or wild animals will die defending their children. I wanted to write a book to show children how animals love their young ones as much as their moms love them."
In his touching, 35-page book, "My Mom Loves Me," Rwito writes one page about an animal and its mother and on a facing page, a human mother and child going through a comparable experience:
(Bird) My mom makes my nest with twigs and grass so that I can be safe and secure. (The young boy) "My mom prepares my bed and makes sure I have my favorite stuffed animal to snuggle with before I go to sleep."
Rwito credits his own mother for the sacrifices she made for her eight children. "My mother fought so hard for us all," he said. There was a time when there was no money for Rwito to finish his high school education. "I said I would drop out, but my mother refused. She sold our last cow so I could finish school."
When he was able, Rwito bought his mother another cow.
Rwito's book on dads has a similar theme. "I was surprised at how many animal dads take care of their young," he said. He thanks his dad for his love and "protection of the family."
Rwito received his undergraduate degree at Kenyatta University in Nairobi. He said that in a country filled with hundreds of thousands of children, there were only four universities to serve 8,000 students in Kenya. He came to the United States in 1994 to further his education.
Rwito's own story is uplifting. When he set out to get his masters from FSU, he didn't have the money or graduate test scores (due to language issues) to be accepted into the school. He attended Lively Technical Center but still dreamed of going to FSU. After seven years of effort, his persistence impressed Vivian Fueyo, who was FSU's Educational Theory and Practice chairman. She gave Rwito a chance to enroll as a "special student" with the stipulation that if he did well, he could be admitted.
Rwito graduated with a 3.87 GPA.
"I tell kids they can do anything they put their mind to," he said. "Everything that you need to accomplish your purpose in this life is around you and within you."
---
Marvin the Magnificent Nubian Goat and Davy the Day Bat are available for purchase at Midtown Reader. Other books May be ordered by special request.
---
Tallahassee Magazine writer Kim Harris Thacker contributed to this article.